RLV Joins Great Lakes Sprint Series as 2014 Season Sponsor
RLV joins GLSS sponsor list and will be the presenting sponsor of the opening event weekend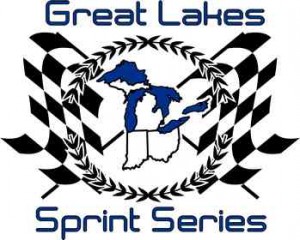 With the first event of the 2014 Great Lakes Sprint Series (GLSS) less than one month away, series officials are busy putting the finishing touches on what is set to be a very exciting year. Working on a program that is designed to give back to the competitors, the GLSS is pleased to welcome RLV as a series sponsor as well as the presenting sponsor for the first event weekend as they will provide a free competitor cookout for all entrants over the May 2-4 weekend.
"The Great Lakes is one of the longest running WKA Divisional series in Karting and over the last few years it has declined," expressed series administrator Mike Tetreault. "I thought of the concept to involve the shops and tracks in a more leadership role in the series to help bring back the glory it once was as without racers, the shops and tracks lose out."
With the first event weekend to be held May 2-4 at the MichianaRacewayPark in South Bend, Indiana, the Great Lakes Sprint Series is pleased to welcome RLV Inc. as the event sponsor. With their support, teams and competitors will be welcomed to the 2014 series with an evening cookout that will allow everyone to wind down after a busy day of on track competition. Also, Race Tech Development will award all Saturday's pole position award winners at the opening round as well as all class champions with gift certificates of $50.00 towards any of RTD services between now and the end of 2014.
Not only is RLV on board as the event and series sponsor, the Great Lakes Sprint Series is pleased to have the opportunity to work with great partners such as the MAXSpeed Group and Rotax, OTK USA and Vortex as well as Haddock LTD and TS Racing, the importers of IAME. The GLSS has also received renowned support from Bridgestone and Mojo Tires as each class champion will receive a free set of tires and champion's jackets at the year-end awards banquet
Tetreault added, "Our year-end banquet will be something to talk about with every series attendee going home with something that will make them feel like a true champion. I want the families and competitors to feel that their hard work and investments are well spent. I also want to send an extra special thank you to our series Sponsors and track owners for their support of our program."
Committed to the racer, the Great Lakes Sprint Series is working directly with hosting tracks MRP, New CastleMotorsportsPark and Pittsburgh International Race Complex to provide a platform that satisfies their customers. Taking input from the racers directly, the GLSS staff will continue to fine-tune their program to help build the series back to what it once was.
The Great Lakes Sprint Series is pleased to have the opportunity to work with a tremendous group of class sponsors listed below:
CRP Racing – Kid Kart
Kartwerx/Praga – Yamaha Rookie
MRP/XPS – Rotax Micro Max
Margay Racing – Yamaha Sportsman
OTK USA – Vortex Mini Rok
Grand Products – Cadet Sportsman
MRP Racing – Rotax Mini Max
TS Racing – IAME Junior
Top Kart USA – Yamaha Junior
HMD Trucking – Rotax Junior
Haddock LTD – IAME Senior
MRP/Mojo – Rotax Senior, DD2 and Masters
Comet Kart Sales – Yamaha Can Senior
With event weekend number one less than a month away, the entry form is now online and ready to be downloaded by clicking HERE.
Please like the Facebook fan page HERE to receive updates. Contact series officials at gldivisional@aol.com, Keith Shampine of the World Karting Association or one of the series Master Tracks that are hosting an event on the 2014 schedule.
For information on press releases or other media services offered by Race Tech Development, please contact Mike Maurini via e-mail at Info@RaceTechDevelopment.com or 317.270.8723. Race Tech Development can also be found on Twitter at @RaceTechDvlp as well as Facebook at their Race Tech Development Fan Page.