Team PSL Karting Claims Rotax Junior Florida Winter Tour Championship
Brazilian pilot Pedro Cardoso takes junior title and earns ticket to the Rotax Grand Finals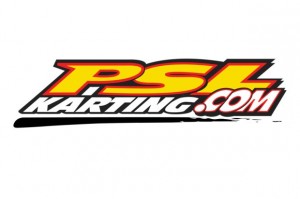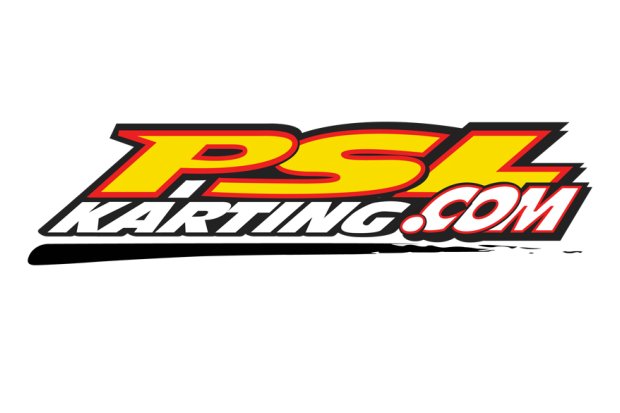 Heading into the final rounds of the 2014 Formula Kart Productions Florida Winter Tour (FWT) the leader in the Rotax Junior points standings with team driver Pedro Cardoso, Team PSL Karting would claim their stake in yet another FWT title. With a storied history at the Tour, the karting powerhouse was confident leading to the finale weekend, held at the OrlandoKartCenter in Orlando, Florida and would top the championships blocks on Sunday, along with a bevy of strong results throughout their team of 15 talented pilots.
With a comfortable margin in the Rotax Junior points heading into Orlando, Brazilian hot shoe Pedro Cardoso would look to score his second FWT championship with Team PSL Karting after taking the Mini Max title in 2012. Starting off his effort with a seventh place result for Sunday's qualifying, Cardoso would turn up the wick and score the off pole position for Saturday's action during the Friday qualifying session. Coming off a win in Ocala, Cardoso would make his way back to the top earning the prefinal victory. Leading early in the day's final, an issue would force Cardoso back, with the Brazilian eventually placing sixth. Back on track Sunday for the finale round, Cardoso would be subject to a driving infraction penalty, dropping him down the running to 33rd. With the points tabulated however, Cardoso would have enough to claim the 2014 Florida Winter Tour Rotax Junior championship without even running the day's final. With his championship, Cardoso also earned an invite to the 2014 Rotax Max Challenge Grand Finals where the talent will make his second appearance.
"Coming into the final round, we were definitely feeling confident with a nice margin of points over OGP's Austin Garrison," explained Andrew Campbell, Team PSL Karting Race Team Manager. "No doubt, we knew it would not be easy, as this year's field of Junior Max driver had a lot of talent. Pedro, Garrison, (Gianfranco) Mazzaferro, and (Luis) Forteza were all head-to-head at each event, so for us to come away with the Championship, it was very satisfying. This was Pedro's second Florida Winter Tour Championship with PSL, one in which we are particular proud of. For sure, in all motorsport, there is room for improvement in our product and race program, but we are definitely headed in a positive direction."
Team PSL Karting would also earn a vice-championship title via new team recruit Daniel Formal. Heading into the Orlando rounds with the points lead in the potent DD2 category, Formal would look to once again put his name on the record books. Earning third and fourth place starting positions in Friday's qualifications, Formal was in good form leading up to the wheel-to-wheel action. Placing fifth in Saturday's prefinal, the four-time US Rotax Grand National Champion's title hopes came crashing down when a starter failure prevented him from even leaving the grid in the final. With his never-give-up attitude, Formal would just miss the podium with his fourth place result in Sunday's final. With the final points calculated, the Factory CRG pilot would claim the DD2 Vice-Championship title and stand on the second place blocks during the awards ceremony.
Fellow DD2 pilot Jeffrey Kingsley would end up fourth in the overall points chase, and earn two top-ten finishes in Orlando with fifth and ninth place efforts. Gavin Reichelt would add even more top-tens to Team PSL Karting's tally, as the rising talent ended his FWT run with ninth and eighth place finishes.
Andres Fonseca would also represent Team PSL Karting on the championship podium, as the Costa Rican placed third overall in the DD2 Masters class. Clocking the fastest lap of the Masters pilots in Saturday's qualifying session, Fonseca would also make two more trips to podiums with third place final finishes both Saturday and Sunday. Columbia's Jorge Eduardo Gomez scored two additional top-tens in DD2 Masters via his seventh and sixth place results.
In the youngest divisions, Sebastian Alvarez claimed ninth overall in Sunday's ultra-competitive Rotax Mini Max final, while Patrick Woods-Toth added ninth and sixth place results in Micro Max. Rafael Chaves Camara looked to add to PSL's strong results after promising third and fourth place finishes in the two prefinals, before posting unfortunate DNFs in both finals.
With the FWT now complete, Team PSL Karting will turn their focus to the upcoming Superkarts! USA (SKUSA) ProTour, which kicks off May 2-4 with the SpringNationals at the Dallas Karting Complex in Caddo Mills, Texas.
"Now, we are looking forward to the ProTour with a full arrive and drive program available for those drivers interested," Campbell added. "For inquiries, please contact raceteam@pslkarting.com."
Team PSL Karting will be trackside in 2014 at the Rotax Challenge of the Americas, SKUSA Pro Tour, the United States Rotax Grand Nationals, Eastern Canadian Karting Championship, Coupe de Quebec and the Canadian National Championships. Team PSL Karting is associated with CRG, Maxter Kart Engines, Rotax, Tillett Racing Seats, Sniper, Unipro, Douglas Wheels, Vega, MG Tires, Arai, Bell, ULV, Mir, Freem, Elf Fuels, Alfano, MaxJet Software, D.I.D. Racing Chains, KC and Power Mist.
To learn more about the World's #1 CRG distributor, sales & service, arrive & drive opportunities, PSL racing engines or dealer opportunities, please visit www.pslkarting.com or www.pslkartingusa.com