Lone Star Grand Prix Announces Course and Format Changes for 2015 Edition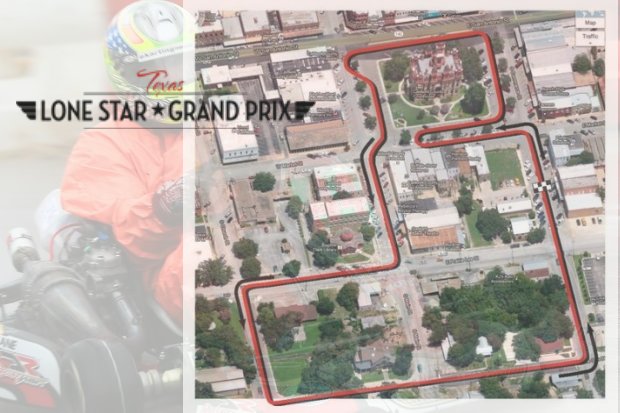 The Lone Star Grand Prix is aimed at becoming a unique and exciting annual event for karters to enjoy each and every year in Lockhart, Texas. Promoters have already begun to make adjustments, with the goal of providing the best product possible for the March 7-8, 2015 event.
In a statement released today, LSGP officials made three announcements for the 2015 event. The first is a redesign of the circuit. Using the same general area of the 2012 and 2013 course, the 2015 edition will go in the counter-clockwise direction. The biggest changes to the layout is placing the Smitty's Barbaque on Commerce Street, and inserting the Market Street 180 corner now as corner number two.
The second and third changes come in race format adjustments. A second heat race will replace the Sunday warm-up session, and qualifying sessions on Saturday will be shortened.
"Our goal in making these changes is to keep the event fresh and to give racers more actual race laps," stated Rob Miller of Lone Star Grand Prix in the release. "Racing the circuit counter-clockwise will highlight the substantial elevation change between turn 11 and turn 1 with the uphill climb."
Online registration will open on October 1, and will end approximately 10 days before the race. All registration will be done online, in order to streamline and shorten racers time during the sign in process and in turn making it more efficient. For more information, please keep watching lonestargrandprix.us.