United States Pro Kart Series Primer for First Event of 2014
News and information for first event of 2014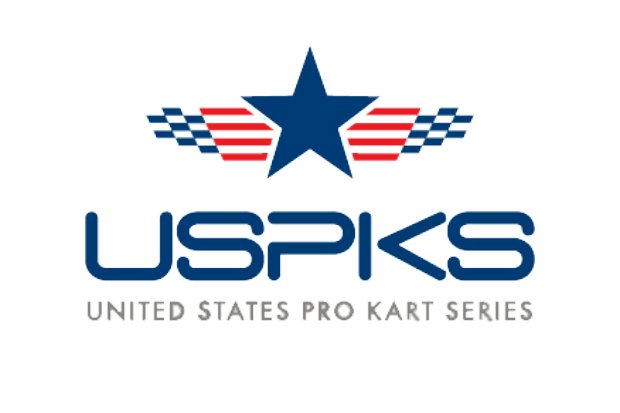 With the first event of the 2014 United States Pro Kart Series set for April 11-13 at the GoPro Motorplex in Mooresville, North Carolina, series officials are pleased to announce several additions and benefits for their competitors. With discounted online registration, a complete weekend schedule, trailer storage on site and more, teams and competitors will be able to properly plan their event weekend well in advance.
"The support and entry numbers for the first event has been overwhelming," expressed Mark Coats, USPKS Owner and President. "We will have a record number of entries at the first race and couldn't have accomplished that without the support from our teams, competitors, sponsors and staff."
Online registration for the entire 2014 United States Pro Kart Series will close April 1, 2014 at Midnight. The first twenty competitors, who enter the entire season in advance, will receive a free KartLift Pit Matt as well as have their name entered into a drawing for a free set of MG tires. Discounted online entry for the first event weekend of 2014 will close at Midnight on Monday, April 7.
GoPro Motorplex event weekend registration can be found HERE.
Coats added, "We know that this is a busy time of the year for everyone as they look to get started on the national karting season so we have reduced the late entry fee for the first event. The normal fee for registering late is an additional $50.00 on the overall registration cost but at Mooresville, we will reduce that to only $25.00."
With karting events going on around the country and teams and competitors traveling to and from events, the GoPro Motorplex is opening their doors for trailer storage leading up to the event. Competitors that wish to take their equipment to Mooresville early, have the opportunity to store their equipment trackside at the safe and secure facility. Anyone interested in this is asked to contact GoPro Motorplex directly.
Trailer parking and competitor move-in will take place on Thursday, April 10 beginning at 9:00am. Please be sure to visit www.USPKS.com and download the pit request form to book the size of space you need. Direct link to the pit request form can be found HERE.
Due to noise restriction in the area, the United States Pro Kart Series and GoPro Motorplex staff worked together to adjust the practice and race day schedule. With karts unable to be on track until 9:00am, some minor changes were made to accommodate the city bylaws. The complete daily schedule for the first event weekend of 2014 can be found HERE.
The 2014 USPKS rulebook is now online and available for download via the USPKS website. The United States Pro Kart Series urges all series teams and competitors to read and understand the rules for the 2014 season. Any questions on the rulebook can be directed to Rick Jump, Kris Finke or Mark Coats whose contact information can be found on the USPKS website.
The 2014 USPKS Rule book can be found HERE.
The United States Pro Kart Series is also having a contest to design the cover for the hard copy of the 2014 rulebook. Keeping all USPKS competitors in mind, the front cover will be designed by a senior level driver ages 16 and older while the back cover is reserved for the designing driver 15 years of age or younger. Contestants will need to be competitors in the USPKS Series and contest winners will receive a free set of MG Tires for their efforts.
Online event registration for round one of the 2014 USPKS season continues HERE. Please be sure to register before the closing date of April 7, 2014 to avoid any late fees.
For more information on the United States Pro Kart Series, please visit them online at www.USPKS.com or contact Mark Coats via e-mail mcoats.uspks@gmail.com. For information on the Route 66 Sprint Series, please visit them online at www.Route66KartRacing.com or contact via e-mail to Info@Route66KartRacing.com. For information on MG Tires and their wide variety of karting tires and compounds, please visit them online at www.MGTires.com.