KMS North America Takes Another DD2 Win in the FWT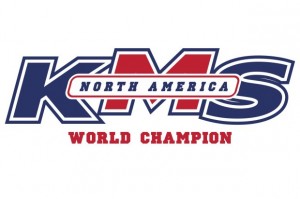 Ben Cooper was able to make a successful move back to DD2 at the last round of the Florida Winter Tour. Qualifying in the top 3 for both days, he would go on to have a 2nd place finish on Saturday and take the win on Sunday in a highly competitive DD2 field.
"The move back to DD2 was a good move I think for myself and for the team. We all felt back at home with the DD2 class as we have worked a lot over the last 2 years to develop our speed and equipment. It's a good way to end the FWT and a great confidence boost before the first Euromax round."
Elsewhere in the team Nataël Cantin was able to take home a great top 10 finish on Sundays final finishing 8th, a great result for him after a disappointing race weekend at Ocala where he had great speed. He now moves onto the Canadian season with the ECKC Championship and Canadian Nationals on his mind.
Jeremy Tallon has been one of the most improved drivers in the team throughout the whole of the FWT. Starting off with a target of top 20 at the first round to now having a target of being top 10. He achieved this at Orlando and he also moves onto the Canadian season where podiums are on his mind.
The 2 Columbian members of the team, Joaquin Caicedo and Valeria Vargas also showed good speed in DD2 Masters and Micro Max, but a blown engine and a snapped chain meant that neither was able to show what they were really capable of on Sunday. We look forward to working with them again either in Columbia or in Canada at the JimRussellKartingAcademy.
Finally Garret Britton would struggle over the weekend to get back up to speed with the highly competitive field in Senior after being out of the seat for nearly 7 months. He will be able to take this experience back home to Regina and show what he is capable of in the WCC.
We would like to make a special mention to all other Birel drivers out on track who had great results in Orlando.
Firstly to Luke Varley and Dan Roeper in Senior Rotax, both having speed to be in the top 5 all weekend with Luke taking a 2nd in Sunday final and Dan taking home 4th place.
In Micro Max we would like to congratulate Sebastian Montoya for taking home 2 2nd place finishes over the weekend as well as Jak Crawford making it a Birel 1-2 by taking the win on Sunday.
Finally in Mini Max congratulations to Emiliano Richards for having a pair of 2nd place finishes in both Saturdays and Sundays finals.