Operation Grassroots: Briggs LO206 – Design and Manufactured for Change
A look at the program's history and motivation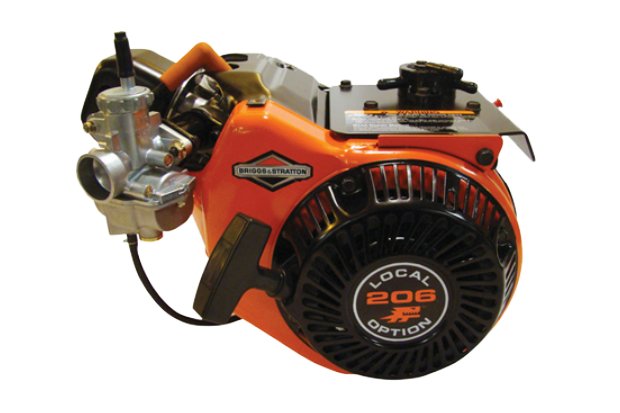 Over the past handful of years, the karting community and its industry have worked their best to overcome the crippling effects of the recent economic recession.  For many racers, karting is a luxury expense that is one of the first budget items on the chopping block.  Scaling back participation, moving to a more affordable class or quitting the sport altogether are the only choices for those directly impacted by the financial crisis being felt throughout the entire country.  We obviously want people to keep racing and the introduction of the Briggs Racing LO206 sealed engine program has provided an incredible option – an extremely affordable racing platform – one that is fast becoming a primary growth area for 2014.  A low purchase price, paired with virtually non-existent running / maintenance costs and a true level playing field has made the engine extremely attractive to new racers and veterans alike.  Tracks and programs all over the country have been adopting the class, as EKN continues to promote the LO206 by educating the community through our 'Operation Grassroots' editorial series.  It's all about pressing the 'reset' button on the club level of the sport, and doing what we can to remove the 'barriers of entry' for getting into this segment of motorsports.  Thus far, the results have been very position.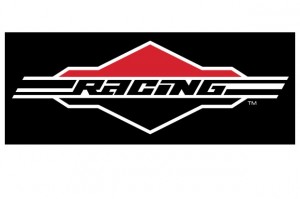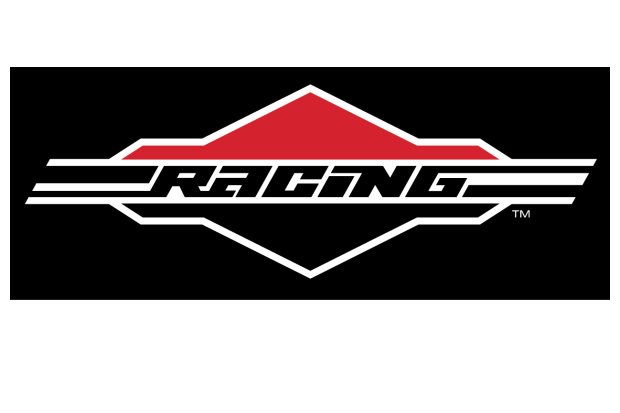 While the economy has brightened ever so slightly, the lingering effects continue to be felt by many in the karting community.  As a result, the search for a low-cost engine package has been an ongoing effort, from as far back at 2006.  While the box stock Yamaha KT100 has been a fine option for some, others were aiming for an even lower price point, and this quest brought many to the ridiculously cheap Harbor Freight 'four-cycle' clone engine, which enjoyed significant support in the late 2000s.  There are still a large number of areas that run the Clone program, but it is impossible to argue the fact that is fraught with the perils of low quality components and inconsistent specs due to multiple engines (red, yellow, blue, etc).  The Harbor Freight motor option was fine for the initial concept.  The idea was to pick up a cheap engine from Harbor Freight, bolt it on an old chassis you had sitting around, and get back on the track to have fun with your buddies.  But as is so often the case with karting, as soon as an engine gains momentum and traction, the industry jumps on-board to figure out how to make money by 'improving it', and an organization will latch on in an attempt to regulate it.   In 2008, the $139 Harbor Freight engine was quickly being sold for $300 by engine builders as a 'blueprinted' package and then issues came to the forefront about the safety of the flywheel.  Add in more prep work and an aftermarket flywheel, and it's not surprising that the disaster that is the $1000+ clone motor provided the perfect opportunity for Briggs and Stratton to enjoy some traction with their better mousetrap – the Local Option 206.
Fast forward to 2014, and the cost-effective simplicity of the LO206 engine is fueling a growth in support and participation.  Areas that have watched the price of Clone engine programs soar are now looking to press that 'reset' button we're talking about.  The LO206 engine itself is priced at $550 from dealers all over the country, and you can bolt on a complete package that includes the motor mount, air cleaner, fuel line, exhaust and clutch for less than $900.  What this really means is karting has the opportunity to sell a brand new turn-key kart for less than $4500, and more likely just under $4000.  And if you look further, the true bonus is that a one-year-old used package – which is ideal for a new racer coming into the sport – should be readily available for $3000 or less.  And that's what we're talking about when we're trying to lower the 'barrier to entry'.  We need to make it as easy as possible to get into the sport and this investment level is doable for many more people.
We're very focused here at EKN on educating our readers on the LO206 program, because not surprisingly, there are lots of misconceptions out there.  We've read comments in our forums and on social media outlets questioning how and when the program will be tainted, what will happen when people find a way to cheat, or how to deal with people who can afford to buy 20 engines to cherry-pick a ringer.  The answer can be found in the spec approach to the engine and the factory rule set.  You can't work on the motor, the tech procedures will find and penalize anyone who does, and the quality of each engine's assembly provides tolerances that make every engine virtually identical.  This is the most level playing field that four-cycle racing has every enjoyed.
EKN spoke with Briggs Racing's David Klaus this week to get some background on the development of the LO206 program, and the input was very interesting. The concept of the 206 isn't new, in fact, it was first penned and included in a Briggs Racing dealer update in 2006.  The concept was a response to the direction that karting was heading.
"As a racer for 20 years, rule changes impacted my pocketbook," Klaus commented.  "As a manufacturer, it was apparent that rule changes weren't being driven by production changes, but instead by self-interest.  Rules were developed to open grey areas instead of closing them.  More times than not, these rules did nothing to improve racing, they added more performance variables, more cost, while taking away the durability of our engines.  The result of this cycle being left unchecked for decades is a level of complexity that hurts our sport's ability to bring in new racers and the cost has taken away what was our best-selling point."
"The 'part of the month club' has become a way to drive sales versus growing the sport, which does the same thing," Klaus continued.  "It creates is a merry-go-round that doesn't stop until the last nickel hits the ground or there is no one else left to ride it.  One word I repeated a lot is 'change'.  The 206 is about a change in a different fashion altogether.  It is an approach to simplify what was allowed to be complex.  People have limited time to research the latest wiz-bang part and simply want an option to go racing.  Tech is straightforward as it should be, there is no interpretation, or new spring tester every year that a track is forced to keep up with."
One of the key components that has separated the LO206 from the Clone package, and has allowed it to spread nationally, with the confidence of the track, series and club promoters, is that the 206 has a manufacturer-base rule set.  Briggs' self-interest is controlling cost, not creating it.  Hand-built consistency and stability with a single rule set allows racers to compete at any track running the same program.  Racers don't need $40 air cleaners, $40 plus spark plugs, or a pipe option for every track they race at.  They need a known-level playing field that can be validated to put winning on the racer, not the pocketbook.  It's an excellent approach for club and regional level racing, where budget is so important.
In an effort to further understand the program, and to continue our education of the karting community, we asked Klaus a few key questions:
eKartingNews.com: What makes the LO206 sealed racing engine different from other industry engines?
David Klaus: The LO206 program is different in that it is built from a dedicated platform, engineered exclusively for racing.  The majority of our core program is isolated from mainstream production and we use only single source vendors.  This allows us to completely engineer from the design to the materials to the process we muse to make or cast a part.  Let me give you just one example, our racing cylinder, which is the foundation of our entire program.  The bearing pockets are reinforced, critical stress areas have extra ribbing added, and even the cooling fin design, head bolt bosses, and base to cylinder transition are unique to us.  Our own tooling and dies maintain a level of parallelism of the bore to crank and our own casting process and cycle rates give us consistent density for ultimate strength and performance.  Our labor of love would be apparent with a simple x-ray.  When a racer or builder of a competitor product can't figure out why one engine is faster than another, it comes down to an attention to details that simply are not needed or cost effective in volume production.
Through our approach, and having an engineered product, the groundwork for long-term consistency AND repeatability can be had.  We manufacture components only for our needs, whereas programs trying to utilize lawn and garden or commercial engines face the inconsistency of ANNUAL production volumes that are 1,000- 4,000 TIMES greater than our annual volume.  It's very realistic to say that what we make by hand in a single year many engine companies will produce on a single, high-speed assembly line in a DAY.  With volume comes inconsistency.  This compounded with EPA regulations and the cost competitive of the small engine world and racers using these products will continue to see component and design changes that add cost, instability, obsolescence, and reliability.
EKN: What else makes the LO206 engine different?
DK: We have a dedicated production line in which we build, by hand, product every day.  Nothing is automated, it's a level of craftsmanship that HAS to be there to insure the level of quality that we as racers ourselves want and the industry not only needs, but also deserves. Every 206 engine comes with a build sheet of measurements that is the final check for THAT engine.  We want our racers to know what they are getting, a glimpse of the mountain of effort that went into their engine.
Every engine part and engine, I think I can conservatively say, has at least 30 minutes worth of just measuring and gauging time.  In sharp contrast, a competitor engine production scenario could put out a completed engine in under one minute.
We have a full-time employee who just hand-measures components day-in and day-out.  Much of this data we electronically catalog for six sigma improvements and to share trending data with our vendors.  It makes us better!  This approach is why we can build an engine consistency to within the thickness of a hair on your head to the MAX piston pop-up.  On every 206 engine, we measure the centerline of the crank to the deck, the crank throw, the rod centerline spread, the combustion chamber depth, the pin to the piston crown, and a laundry list of additional measurements before even beginning the point of assembly.  Then, once the parts are defined, the assembly process brings on a gauntlet of go and no-go gauges, pressure checks, before the engine is fired for its last checks.
The other thing to keep in mind is that parts go through several levels of quality checks before they even reach us.  The end result of this effort is a level of confidence that your 206 will take the checked flag if your setup and driver skill are there.
EKN: People have asked us if the 206 can be resealed.  Is this the case, and if so, how does the 206 're-sealing' program work?
DK: The beauty of this program is that it doesn't rely on 'resealing agents' as is the case with the standard model.  The flaw in this approach, besides the costs of shipping back and forth, is it creates the opportunity for an agent to make modifications that would then be sealed in. This program is modular in design, meaning we have three main components – the short block, complete head, and carburetor.  If you feel after a season or two that your ring seal isn't there, a complete sealed short block set-up is available for less than the average cost to have your current engine bored and a new piston and rings dropped in.  What you get is an all-new bottom end versus a rebuild.  With basic mechanical skills and the proper tools, a racer can simply transfer his or her head and trim components over, or a dealer can do it for you for a very reasonable price.  If you feel performance loss is coming from a loss of valve seal, you can do a simple valve job (read the rule set for your limitations) or purchase a whole new head complete with valves, springs, rockers and all for less than the standard cost to perform this work in the field.
Next Edition:  In our next article in this 'Operation Grassroots' series, we'll start highlighting some of the tracks, series and clubs that have embraced the LO206 program to reset their four-cycle programs with a focus on affordability and competitive racing.