Route 66 Sprint Series On-Line Registration Now Available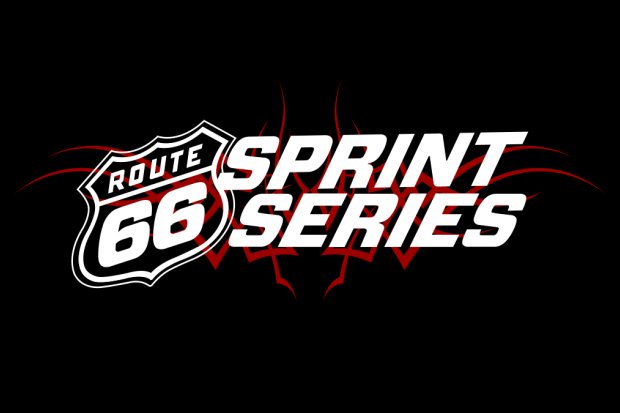 The start of the 2014 Route 66 Sprint Series racing season is just around the corner with the first event scheduled for April 26 & 27.  The MG Tire / L & T Manufacturing Route 66 Sprint Series recently announced that on-line registration is now available through MotorSportsReg.com.  Participants are encouraged to setup an account at www.MotorSportsReg.com and take advantage of the $15 per class discount for on-line pre-registration. An additional $50 per class discount is available for registering for the entire race season (10 races) for a given class.  Season pre-payment also includes a free kart number reservation for each class that is prepaid.  Reserved kart numbers can be purchased for $35 if not pre-registering for the season.  The pre-registration deadline for the first event at Concept Haulers Motor Speedway is April 10. For additional information about registration contact Kris Finke by email at  Kris.route66racing@gmail.com.
ROUTE 66 Sprint Series 2014 Schedule
April 26 & 27 – CHMS – Norway, Illinois
June 7 & 8 – MRP – North Liberty, Indiana
July 12 & 13 – BKC – Dousman, Wisconsin
August 2 & 3 – NCMP – New Castle, Indiana
September 6 & 7 – MSKC – Springfield, Illinois
The new Briggs & Stratton LO-206 class has been generating a lot of interest lately.  This low cost class has been gaining momentum throughout the country. Briggs & Stratton has stepped up to plate to help first time LO-206 racers with their first entry fee.  First time racers will pay only $25.00 to race with the Route 66 Sprint Series the first time they enter the class. That is a $50.00 savings if you pre-enter. MG Tires will be the new spec tire brand for all classes and new tires will not be required for the LO-206 class at each event as previously announced. All other Route 66 Series classes will be running under the USPKS 2014 Rulebook tech rules that will be released on March 10.  Visit www.USPKS.com for more information.
Briggs & Stratton LO-206 Class
Drivers Age: 14 + Years
Engine: B&S LO-206
Chassis Specs: CIK Body Work
Weight: 365 Lbs
Rules will be posted at www.Route66KartRacing.com
Tires: MG "FZ" Yellows 4.60/6.00
Rim Specs: Front 5 ¾" & Rear 7 3/4" Outside Measurement
New tires not required for this class however they must have been purchased new in 2014.
A new feature this year is that the series will post a time line for each event on the series web site, www.Route66KartRacing.com. The series will continue to use a two-day/weekend format at all events with three rounds of practice held on Saturday morning.  Ten classes of racing will be held on Saturday afternoon and the same ten classes will race again on Sunday. You must register for Saturday and Sunday classes separately even though they are scored as a single points class.  There will also be at least one round of practice held on Sunday morning.  All five series events will have practice time available on the Friday before the event.  All events will again hold the popular free cookout at the conclusion of racing on Saturday.
Many great sponsors have returned to the Series in 2014 along with several new sponsors including:
MG Tires Racing: www.mgtires.com
L & T Clutches: www.ltmfg.com
Franklin Motorsports: www.franklinkart.com
Comet Kart Sales: www.cometkartsales.com
EMJ Metals: www.emjmetals.com
Kart Lift Kart Stands: www.kartlift.com
QPS Employment Group: www.qpsemployment.com
Verde Speed Resources: www.verdespeedresources.com
B & B Electric: www.bnbelectric.net
RLV: www.rlv.com
CKT Racing Engines: www.cktracing.com
Triple E Sales: www.tripleesales.com
Haddock Ltd.: www.lynnhaddock.com
Woltjer Racing Engines: www.woltjerengines.com
Hollywood Crane Service: www.hollywoodcrane.com
Express Karts & Parts: www.expresskarts.com
Briggs & Stratton: www.briggsracing.com
Innovative Performance:www.innovativeperf.com
Quickswim Pools: www.quickswimpool.com
Marx Fireplaces & Lighting:www.marxfireplaces.com
Switch Racing Engines
Look for event coverage of the Route 66 Sprint Series this year at ekartingnews.com, nkn.com, kart360.com, kartingconnect.com and Go Racing Magazine (goracingmagazine.com). The series web site will again be posting large photo galleries from each event and the series Facebook page will also have photo albums from each event.
Pre-entries for the first event at CHMS must be post marked by April 11 to receive a $15 pre-entry discount.  The series web site has a downloads section with forms available for event informational flyers, registration forms, schedules, class structures and minors release forms.  The web site also has lodging information and weather forecasts for each event. 2014 is looking like it will be another great year for kart racing in the Route 66 Sprint Series.