PROgression: Alejandro Fernandez to Join GRC Lites in 2014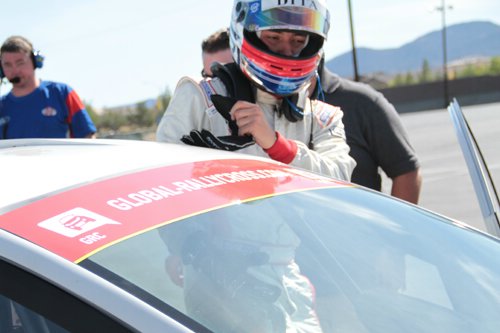 After two successful years in karting, Colombian native Alejandro Fernandez will take the next step in his racing career in 2014. He will move up to the GRC Lites class of Red Bull Global Rallycross, driving the #126 GRC Lites car for Olsbergs MSE.
"I'm extremely excited to compete in the Lites series because of what GRC has to offer," said Fernandez. "I like the competitiveness, how it's a spec series and how that really puts an emphasis on the driver and not so much on the car. The ability to be able to travel to all the venues GRC will be attending this year is an extremely surreal feeling for me, as it is my first year out of karting."
Fernandez, a native of Bogota, was born on January 26, 1996. After racing in BMX events for many years, he switched to karting in 2012 and quickly became a competitive racer in the Superkarts! USA ProTour, Challenge of the Americas, and won the 2013 IKF PRD Senior championship.
In only two short years, Fernandez has become one of the top drivers on the Buddy Rice Karting team. "I have, for the past two years, worked with Alejandro in building his skills and ability in racing," said Rice, the 2004 Indianapolis 500 champion. "While our involvement was in the motorsports area I can say I saw true sportsmanship displayed. In addition to his conduct I witnessed a determination to obtain excellence in all his endeavors. His respect and regard for other participants was truly outstanding as well. Alejandro is confident, diligent, and intelligent."
"I've gotten to know Alejo, and he's a good kid," said OMSE's Brad Manka. "I'm pretty excited for the opportunity to watch him graduate from karts to cars, and to do it with GRC Lites in particular."
Further details on Fernandez's GRC Lites program will be released in the near future. For more information go to afracing126.com