More Awards Posted for Jacksonville WKA Gold Cup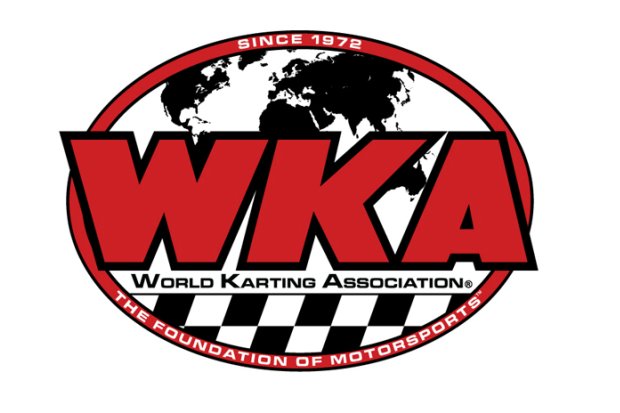 This weekend's Ionic Edge Chassis RLV Gold Cup Nationals at the 103rd Street Sports Complex in Jacksonville, Fla., not only boasts over $3,000 in cash prizes to senior classes, but some terrific product awards, as well.
Sportsman Pro Gas "Up and Comer" Award
Loyal Gold Cup sponsor Baker Racing Engines has posted a new DeWalt 20-volt 3/8-impact gun to an award winner in the Sportsman Pro Gas Animal divisions. The DeWalt impact will be awarded to the Sportsman Pro Gas "Up and Comer," which is defined as the best finish in any of the four Sportsman Pro Gas points classes (both Lite and Heavy each day) who did not win a Sportsman Pro Gas main event in 2013.
The Up and Comer Award will go to the best finisher in any of the four Sportsman Pro Gas points classes who has never won a Sportsman Pro Gas Gold Cup main event. If two up and comers both win or both finish second, which would cause a tie, the DeWalt impact award will go to the racer who accomplished the finish first.
Example: Racer A, who has never won a Gold Cup Sportsman Pro Gas feature, wins Saturday's Sportsman Pro Gas Lite main. Racer B, who also has never won a Gold Cup Sportsman Pro Gas feature, wins Sunday's Sportsman Pro Gas Heavy main. The Up and Comer award will go to Racer A, since he accomplished his first-place finish before Racer B did.
Bondurant Driving School $500 Gift Certificate
Any Junior and Sportsman Gold Cup racers can be eligible for a $500 gift certificate to a BondurantDrivingSchool in Phoenix, Arizona, courtesy of two-time WKA Triple Crown champion Gary Lawson.
The $500 certificate is good toward a half- or full-day karting driving school at a three-quarter-mile purpose-built kart track in Chandler, Arizona. The karts are Rotax Mini Max or Rotax Junior Max, depending on the driver's age. A half-day course is $749 while the full-day course is $1,099. The $500 certificate goes toward the price of either course.
Since some teams / families will not be interested, a sign-up form for a random draw for Sportsman and Junior drivers will be available at registration all day Friday and Saturday morning. Any driver who signs up for the Bondurant award will become eligible for the $500 driving school gift card. If a driver wins an Ionic Edge Chassis Nationals main event, he or she will earn another ticket to increase chances of winning via the random draw.
Example: Driver A signs up and wins three features at Jacksonville. Driver B signs up and does not win a feature. Driver A has three tickets with their name in the random-draw hat, while Driver B will only have one ticket.
The random draw for the $500 Bondurant gift card will take place at Sunday's podium presentation. The driver must be at least 8 years old. The gift card expires Sept. 1 and the driving school session must be booked two to three months in advance.
To learn more about BondurantDrivingSchool, visit Bondurant.com.
Power Plus Lubricants Animal Heavy bonus
New Gold Cup Series class sponsor Power Plus Lubricants, of Lancaster, Calif., has posted 10 bottles of their 4-cycle oil to the Animal Heavy Mix division.
The top-five finishers in both Saturday's Animal Heavy Mix 1 and Sunday's Animal Heavy Mix 2 each will earn a bottle of Power Plus' 4-Cycle Racing Oil. One bottle is good for two oil changes. The product will be on site this weekend and awarded at podium presentations.
These new special awards only add to an impressive list of cash and product prizes up for grabs this weekend at the Ionic Edge Chassis Nationals in Jacksonville.
Over $3,000 is up for grabs this weekend in senior racing, including four $500-To-Win main events and a $300-To-Win LO206 Heavy main.
A new Samsung Galaxy tablet will be awarded to the Lap Leader award winners in Sportsman and Junior Pro Gas, courtesy of Steve Baker of Baker Racing Engines and Gary Lawson. Whichever Sportsman and Junior Pro Gas driver who leads the most laps on the weekend will win the new Samsung tablet.
Baker Racing Engines has posted a new BRE Pro Gas Animal engine to a driver who can qualify on the pole for Friday's Sportsman Pro Gas Shootout and go on to win the 10-lap race. To be eligible the driver must be running a BRE engine.
Event sponsor Ionic Edge Chassis has posted a new Ionic Edge frame with a new BRE Pro Gas Animal to any driver who can win Saturday or Sunday's Senior Pro Gas main riding an Ionic Edge Chassis.
And in addition to the $500 purse for Sunday's LO206 Heavy main, Kart City Performance has posted a new Coyote Wide Track frame with a race-ready Kart City LO206 engine to the 2014 LO206 Heavy Gold Cup national champion.
103rd Street Sports Complex gates open Thursday morning for parking. Pre-tech and registration will be open Thursday afternoon. Friday will feature a full day of practice before the evening's Shootout and Pro races. Saturday and Sunday each feature 11 national classes, comprising one round of practice, qualifying, heats and main events.
Go to HERE to download the Ionic Edge Chassis National entry form.