United States Pro Kart Series Registration Now Open
Online registration available for first event of 2014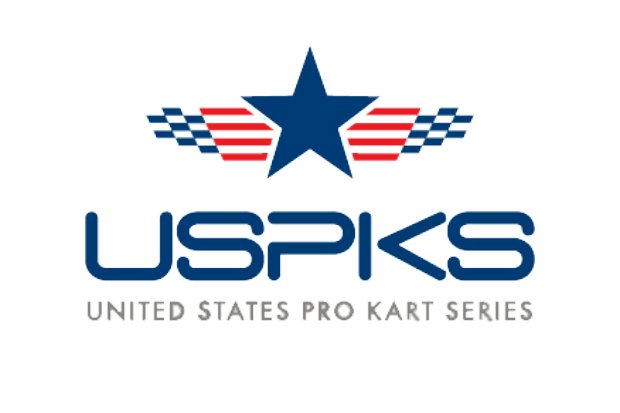 Continuing to evolve for the racers after their inaugural season, the United States Pro Kart Series (USPKS) has launched their online registration. The national series continues to gain momentum as they head to their first official event of the season.
"We really wanted to make it easier for the racers," explained Mark Coats, Owner of the United States Pro Kart Series. "All our teams, competitors and racers are able to register online via the MotorSports Reg website thus providing a convenient and efficient process of checking in trackside. We will also offer special incentives and prizes for competitors who register early for the 2014 season. Cost for trackside registration will be an additional $25.00. So register online to save money or register for the full season to take advantage of our incentive offers."
KartLift has stepped up to support the USPKS program and will offer a KartLift Pit Mat for the first twenty competitors that enter for the full season. Pit Mats will be delivered trackside at the first event in North Carolina. The first ten competitors that enter the full season in the Vortex Mini Rok class will have the opportunity to purchase an engine package for only $1550.00, a savings of $500.00.
The benefits don't stop there; competitors that commit to the full season up front will receive a $50.00 discount off the overall price. They will also receive season number reservation for no charge, another $35.00 value. To top it all off, USPKS will be awarding a free set of MG tires for every tenth season entry by random draw.
To register for United States Pro Kart Series' first event, please click HERE.
Please note that full season series registration can be done by contacting Kris Finke via e-mail Kris.uspks@gmail.com.   Full season entries are non transferable or refundable.
Any questions, comments or concerns regarding the United States Pro Kart Series registration website can be directed to Kris.uspks@gmail.com.
The United States Pro Kart Series first event of the season is fast approaching. Taking place at the GoPro Motorplex in Mooresville, North Carolina April 11-13, series officials are very excited about the progress and interest in their sophomore season.
The 2014 United States Pro Kart Series Schedule:
April 11 – 13 – GoPro Motorplex – Mooresville, North Carolina
June 20 – 22 – MRP – North Liberty, Indiana
July 25 – 27 – Pitt International Raceway – BeaveRun, Pennsylvania
August 15 – 17 – New Castle Motorsports Park – New Castle, Indiana
For more information on the United States Pro Kart Series, please visit them online at www.USPKS.com or contact Mark Coats via e-mail mcoats.uspks@gmail.com. For information on the Route 66 Sprint Series, please visit them online at www.Route66KartRacing.com or contact via e-mail to Info@Route66KartRacing.com. For information on MG Tires and their wide variety of karting tires and compounds, please visit them online at www.MGTires.com.