eKartingNews.com United States Rotax Driver Rankings – 2013 Final Standings – Junior Max
Team USA driver Luke Selliken uses Can-Am championship to claim top spot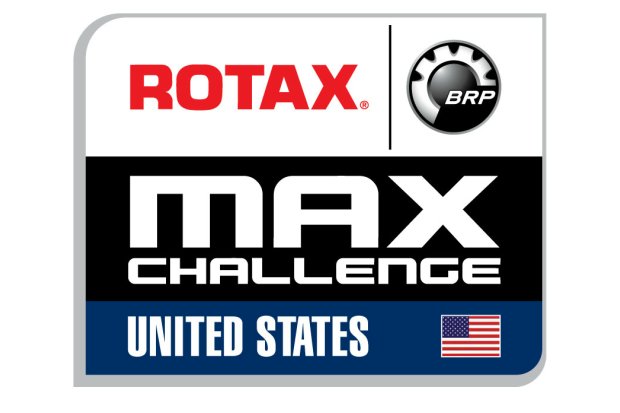 The 2013 season has closed, and with that, come the annual final standings of the eKartingNews.com United States Rotax Driver Rankings. In cooperation with the MAXSpeed Group, EKN utilizes the USRMC National Point Standings program and combined with the 'Driver Rankings' system to formulate the top drivers from the season. Back in May, the program was outlined in a May 1 article with the system structure and the events to be included in the EKN US Rotax Driver Rankings.
The EKN United States Rotax Driver Rankings tabulates the best six results for each USRMC driver in each of the six Rotax categories, using a weighted point system that increases based on event participation. Now that the season is completed, EKN is happy to highlight the top-10 drivers in each category, while also recognizing the #1 driver in each class heading into the 2014 season.
Junior Max
Total numbers for the year were very similar with about 170 drivers taking part in the USRMC program for 2013. This year's top-10 is all new, showing the growth of young talent that continues to develop in the United States. Last year's number one Oliver Askew carried his momentum into what was possible one of the best seasons for a driver – going on to win the US Rotax Grand Nationals and Pan-Am Challenge while finishing third in the world at the Rotax Grand Finals. Speaking of world champions, among the top-10 is the first American Rotax Grand Finals winner – Juan Manuel Correa. Seven different USRMC programs are represented, with Can-Am, Jet Karting and Burger King Rotax Challenges boasting two drivers each.
1. Luke Selliken
Hometown: Portland, Oregon
USRMC: Can-Am Karting Challenge
Points: 5631
Born: June 26, 1998
Chassis: Kosmic
Engine Service Center: Rolison Performance Group
Sponsors: M Realty, Guild Mortgage, Rolison Performance Group, Mom and Dad
Years Karting: 5
Favorite Track: PKRA and NOLA Motorsports Park
2013 Accomplishments: Champion – Can-Am Karting Challenge (7 wins in 8 races), 3rd – US Rotax Grand Nationals, Vice Champion – Rotax Challenge of the Americas (2 wins), member of Team USA (8th at Grand Finals)
2014 Goals: To win races in Senior and earn a ticket to the Rotax Grand Finals again.
[table width="300px"]
USRMC (Date),Finish,Points
Can-Am (5/18),1,942
Can-Am (5/19),1,942
Can-Am (6/15),1,939
Can-Am (6/16),1,936
Can-Am (7/6),1,936
Can-Am (7/7),1,936
[/table]
2. Armin Cavkusic
Hometown: Chicago, Illinois
USRMC: Jet Karting
Points: 5622
Born/Age: June 3, 1997
Chassis: FA Kart
Engine Service Center: Supertune USA
Sponsors: VW Autobarn, Mom and Dad
Years Karting: 5
Favorite Track: New Castle Motorsports Park
2013 Accomplishments: Champion – Jet Karting Rotax Challenge
2014 Goals: Looking forward to a strong Rotax Senior season at hometrack
[table width="300px"]
USRMC (Date),Finish,Points
Jet Karting (5/19),1,933
Jet Karting (6/9),1,936
Jet Karting (7/6),1,942
Jet Karting (7/7),1,942
Jet Karting (7/21),1,933
Jet Karting (8/25),1,936
[/table]
3. Juan Manuel Correa
Hometown: Miami, Florida
USRMC: South Florida
Points: 5620
Born/Age: 14
Chassis: Energy
Engine Service Center: N/A
Sponsors: Palmer Trinity School, Energy Corse
Years Karting: 6
Favorite Track: NOLA Motorsports Park
2013 Accomplishments: Champion – Rotax Grand Finals Junior Max, Champion – US Rotax Grand Nationals
2014 Goals: Have a successful season in Europe and be a podium contender
[table width="300px"]
USRMC (Date),Finish,Points
South Florida (4/6),1,931
GoPro (5/11),2,941
South Florida (6/8),1,921
GoPro (7/6),3,947
GoPro (7/7),3,947
South Florida (11/2),1,933
[/table]
4. Blaine Rocha
Hometown: Oakdale, California
USRMC: Can-Am Karting Challenge
Points: 5604
Born: April 21, 1998
Chassis: Kosmic
Engine Service Center: Rolison Performance Group
Sponsors: Rolison Performance Group, Rochas Valley Enterprises, MASROC Farms, Masselis Drilling, Forbidden Motorsports, David's Racing Products
Years Karting: 7
Favorite Track: NOLA Motorsports Park
2013 Accomplishments: Champion – Rotax Challenge of the Americas, Team USA – Rotax Grand Finals
2014 Goals: To have good finishes in Senior and maybe earn another spot on Team USA
[table width="300px"]
USRMC (Date),Finish,Points
Bondurant (2/2),1,944
Can-Am (7/6),2,927
Can-Am (7/7),2,927
Can-Am (9/21),2,919
Burger King (10/5),3,934
Burger King (10/6),1,953
[/table]
5. Michael Avansino
Hometown: Pleasant Hill, California
USRMC: Red Line
Points: 5602
Age: 15
Chassis: Energy
Engine Service Center: Precision Works Racing Engines
Sponsors: VRP Racing, Mom and Dad
Years Karting: 7
Favorite Track: Simraceway Performance Karting Center
2013 Accomplishments: Champion – Red Line Oil Karting Junior Max, Driver of the Year – Red Line Oil Karting Championship
2014 Goals: Continue to learn and improve my karting skills, earn a ticket to the Rotax Grand Finals.
[table width="300px"]
USRMC (Date),Finish,Points
Red Line (3/24),1,933
Red Line (6/9),1,933
Red Line (7/14),1,947
Red Line (8/12),1,933
Red Line (9/1),1,928
Red Line (9/22),1,928
[/table]
6. Trenton Estep
Hometown: N/A
USRMC: Burger King
Points: 5600
Age: N/A
Chassis: N/A
Engine Service Center: N/A
Sponsors: N/A
Years Karting: N/A
Favorite Track: N/A
2013 Accomplishments: N/A
2014 Goals: N/A
[table width="300px"]
USRMC (Date),Finish,Points
Burger King (6/1),1,928
Burger King (6/2),1,928
GoPro (7/6),1,967
GoPro (7/7),4,938
Burger King (10/5),5,915
Burger King (10/6),4,924
[/table]
7. Ethan Tyler
Hometown: N/A
USRMC: Jet Karting
Points: 5594
Born/Age: N/A
Chassis: N/A
Engine Service Center: N/A
Sponsors: N/A
Years Karting: N/A
Favorite Track: N/A
2013 Accomplishments: N/A
2014 Goals: N/A
[table width="300px"]
USRMC (Date),Finish,Points
Jet Karting (4/7),1,942
Jet Karting (4/21),3,920
Jet Karting (8/11),2,924
Jet Karting (8/25),2,927
Jet Karting (9/15),1,939
Jet Karting (10/6),1,942
[/table]
8. Mitch Goldfarb
Hometown: Weddington, North Carolina
USRMC: Powerade
Points: 5585
Born: April 6, 1999
Chassis: AM
Engine Service Center: AM Engines, JAM Motorsports
Sponsors: Dad, Law Office of William K. Goldfarb
Years Karting: 4
Favorite Track: Carolina Motorsports Park
2013 Accomplishments: Champion – Powerade Rotax Max Challenge, 2nd – GoPro Motorplex Rotax Challenge, 2nd – Texas ProKart Challenge NOLA Event
2014 Goals: Continue to work on driving skills and race on the national and international level, begin racing sports cars.
[table width="300px"]
USRMC (Date),Finish,Points
Powerade (2/16),1,931
Powerade (8/24),1,931
GoPro (8/25),1,933
Powerade (9/28),1,931
Burger King (10/6),3,934
GoPro (11/10),1,925
[/table]
9. Austin Garrison
Hometown: N/A
USRMC: North Florida
Points: 5576
Born/Age: N/A
Chassis: N/A
Engine Service Center: N/A
Sponsors: N/A
Years Karting: N/A
Favorite Track: N/A
2013 Accomplishments: N/A
2014 Goals: N/A
[table width="300px"]
USRMC (Date),Finish,Points
GoPro (4/20),2,943
GoPro (4/21),2,946
North Florida (5/25),1,925
North Florida (6/22),1,928
North Florida (9/7),1,928
North Florida (10/5),3,906
[/table]
10. Jesse Woodyard
Hometown: Cloud, Oklahoma
USRMC: Burger King
Points: 5574
Born: January 26, 1999
Chassis: Intrepid
Engine Service Center: Iron Rock Motorsports
Sponsors: Harrah Plumbing, Dad
Years Karting: 7
Favorite Track: Ostricour, France
2013 Accomplishments: Champion – Texas ProKart Challenge Rotax Junior, 2nd – Texas ProKart Challenge S5
2014 Goals: Move to Senior Max, run Texas ProKart Challenge, go to the US Rotax Grand Nationals, run my Legends car and run the Lone Star Grand Prix
[table width="300px"]
USRMC (Date),Finish,Points
Burger King (5/5),1,919
Burger King (6/28),1,922
Burger King (6/29),1,922
Burger King (8/17),1,925
Burger King (10/5),2,943
Burger King (10/6),2,943
[/table]
---
2013 United States Rotax Driver Rankings – Junior Max
[table]
Pos.,Driver,Races,Score,USRMC
1.,Luke Selliken,8,5631,Can-Am
2.,Armin Cavkusic,9,5622,Jet Karting
3.,Juan Manuel Correa,11,5620,South Florida
4.,Blaine Rocha,9,5604,Can-Am
5.,Michael Avansino,12,5602,Red Line Oil Karting
6.,Trenton Estep,8,5600,Burger King
7.,Ethan Tyler,10,5594,Jet Karting
8.,Mitch Goldfarb,19,5585,Powerade
9.,Austin Garrison,10,5576,North Florida
10.,Jesse Woodyard,11,5574,Burger King
11.,Adam Tams,10,5567,Jet Karting
12.,Ashley Rogero,7,5565,North Florida
13.,Bradley Zilisch,15,5551,Powerade
14.,Christian Munoz,8,5549,South Florida
15.,Joey Essma,16,5542,Powerade
16.,Kyle Kirkwood,7,5533,North Florida
17.,Brian Lockwood,7,5532,North Florida
18.,Matt Solarczyk,14,5527,Northeast
19.,Phillippe Denes,7,5525,Red Line Oil Karting
20.,Jaden Conwright,10,5514,Red Line Oil Karting
21.,Enzo Prevost,9,5509,Red Line Oil Karting
22.,Jared Cordova,9,5499,Northeast
23.,Robert Megennis,9,5498,Northeast
24.,Augusto Soto-Schirripa,12,5496,South Florida
25.,Mike Gregory,12,5494,Northeast
26.,Ian Morse,12,5492,Bondurant
27.,Nathan Adds,16,5492,Dallas Karting Complex
28.,Francesco Marsico,11,5490,Jet Karting
29.,Jake Boyle,8,5490,Bondurant
30.,McKay Snow,15,5488,Msquared Racing
31.,Jim McKinney,7,5484,Bondurant
32.,Michael Michoff,10,5479,Red Line Oil Karting
33.,Mitch Mark IV,11,5478,NOLA
34.,Jordan Perry,7,5469,South Florida
35.,John Raymond,11,5464,Jet Karting
36.,Mason McGinty,12,5459,Jet Karting
37.,Grant Copple,15,5458,Rotax of the Rockies
38.,Olivier Bellanger,8,5458,North Florida
39.,Connor Jevens,10,5456,Powerade
40.,Kailtyn Melton,14,5453,Powerade
41.,Jake Preston,7,5450,Can-Am
42.,Spencer Brockman,12,5448,Northeast
43.,Jarret Voorhies,15,5440,North Texas
44.,Ryan Norberg,9,5440,North Florida
45.,Walker Hess,6,5440,Msquared Racing
46.,Sara Houston,9,5439,Bondurant
47.,Logan McDonough,14,5437,NOLA
48.,Vincent DePalma,12,5437,Bondurant
49.,Toni Breidinger,10,5434,Red Line Oil Karting
50.,Annie Breidinger,10,5430,Red Line Oil Karting
51.,Dalton Dow,11,5428,Powerade
52.,Kameron Chandler,10,5427,Powerade
53.,Hunter Brayton,7,5424,Jet Karting
54.,Danny Nyman,11,5421,Compressed Air Equipment F1 Karting
55.,Drew Anderson,14,5419,Bondurant
56.,Jaden Stone,8,5408,NOLA
57.,Alex Sullivan,11,5406,Powerade
58.,Chase Acklam,8,5401,GoPro Motorplex
59.,Max Fedler,11,5396,Rotax of the Rockies
60.,Thomas Beaudoin,10,5393,Dallas Karting Complex
61.,Severino DePinto,6,5389,South Florida
62.,Devin Melancon,12,5387,NOLA
63.,Thomas Issa,6,5384,South Florida
64.,Kyle Wick,8,5363,Can-Am
65.,Grace Humphris,7,5361,Jet Karting
66.,Marco Eakins,6,5360,Can-Am
67.,Matt Thomas,6,5345,Momentum Racing
68.,Kayla Stuart,10,5339,South Florida
69.,Michael Bilyy,6,5319,North Florida
70.,Michael McCarthy,8,5311,North Florida
71.,Aman Nikfar,8,5298,Red Line Oil Karting
72.,Olivia Nish,6,5297,Msquared Racing
73.,Mason Cohen,9,5288,Red Line Oil Karting
74.,Alex Cognac,12,5287,Powerade
75.,Tyler Bruno,7,5284,NOLA
76.,Michael Hellen,8,5281,Powerade
77.,Alec Faubion,10,5279,Bondurant
78.,Carter Heflen,9,5277,Jet Karting
79.,Becker Reardon,8,5273,Jet Karting
80.,Cole Franchini,9,5268,Can-Am
81.,Kyle Greenhill,10,5266,Jet Karting
82.,David Ilavia,6,5261,Burger King
83.,Joel Norman,11,5260,Powerade
84.,Naomi Willis,12,5254,Jet Karting
85.,Zack Hancock,8,5253,North Florida
86.,Christian Duarte,7,5250,North Texas
87.,Wyatt Gardner,10,5245,Powerade
88.,Matt Maurer,9,5235,Jet Karting
89.,Miguel Ruiz,8,5234,Burger King
90.,Joey Morton,6,5213,Red Line Oil Karting
91.,Chase Dow,8,5212,Powerade
92.,Jarrett Jones,6,5212,Powerade
93.,Darren Gelinas,8,5179,Northeast
94.,Laura Shearer,6,5144,Can-Am
95.,Zach Pettinichi,7,5138,Red Line Oil Karting
96.,Haley Brown,7,5137,Powerade
97.,Brittany Zamora,7,5130,Can-Am
98.,Miles Maki,9,5119,Jet Karting
99.,Julien Stone,6,5107,Jet Karting
100.,Addison Chase,6,5043,Burger King
101.,Derek James Sobel,6,5041,South Florida
102.,Jack Weprin,5,4716,Northeast
103.,Michael Benyahia,5,4513,Momentum Racing
104.,Justin Gordon,5,4509,South Florida
105.,Lindsey Freier,5,4503,Rotax of the Rockies
106.,Andy Nish,5,4490,Msquared Racing
107.,Quentin DeBoever,5,4484,North Florida
108.,Bruno Carneiro,5,4478,Msquared Racing
109.,Javier Gonzalez,5,4476,South Florida
110.,Sebastian Sierra,5,4375,North Florida
111.,Justin Yanez,5,4248,Red Line Oil Karting
112.,Austin Versteeg,4,3620,Msquared Racing
113.,Luis Jose Forteza,4,3614,South Florida
114.,Christian Brooks,4,3612,Tri-C Karters
115.,Noah Grey,4,3598,Tri-C Karters
116.,Austin McCusker,4,3597,Northeast
117.,Ethan Baitup,4,3594,North Texas
118.,Carter Herrera,4,3549,Red Line Oil Karting
119.,Colin Russell,4,3536,North Texas
120.,Brent Curtis,4,3525,Powerade
121.,Andi Small,4,3463,Bondurant
122.,Jose Ruiz,4,3426,Burger King
123.,Sierra Smith,4,3403,North Florida
124.,Stephen Puglsey,4,3400,Red Line Oil Karting
125.,Camp Clifford,4,3335,North Florida
126.,Anthony Gangi Jr.,3,2730,Northeast
127.,William Myers,3,2706,Jamaica
128.,William Wolfrom,3,2705,Momentum Racing
129.,Job Kandris,3,2700,Pudget Sound
130.,Scott Huffaker,3,2676,Red Line Oil Karting
131.,Rey Ferreyro Jr.,3,2668,Burger King
132.,Connor Tebbe,3,2667,GoPro Motorplex
133.,Dexter Czuba,3,2655,Northeast
134.,Rory Vanderster,3,2636,Northeast
135.,Johnathan Teixeira,3,2635,Northeast
136.,Devin Wojcik,3,2621,Northeast
137.,Hunter Folsom,3,2611,North Florida
138.,Gavin Reichelt,3,2539,Northeast
139.,Gabby Scharlach,3,2527,Red Line Oil Karting
140.,Justin Taylor,3,2511,Can-Am
141.,Tyler Jordan,3,2507,North Florida
142.,Devlin DeFrancesco,2,1856,South Florida
143.,Austin Osborne,2,1828,Burger King
144.,Cole Glasson,2,1819,North Texas
145.,Jacob Bruecks,2,1805,North Texas
146.,Ethan Bruecks,2,1802,North Texas
147.,Evan White,2,1792,Bondurant
148.,Adam Rylance,2,1785,Northeast
149.,Christian Cole,2,1776,South Florida
150.,Hunter Bogar,2,1769,Northeast
151.,Casey Straub,2,1761,Msquared Racing
152.,Ryan Bjerke,2,1742,Northeast
153.,Joseph Terrible,2,1734,South Florida
154.,Mateo Diaz,2,1730,North Texas
155.,Colin Schmitt,2,1728,South Florida
156.,Ruben Grillet,2,1715,South Florida
157.,Griffin Pickett,2,1702,Red Line Oil Karting
158.,Colby Dubato,2,1689,Red Line Oil Karting
159.,Logan Haydel,1,893,NOLA
160.,Fowler Keesling,1,890,Rotax of the Rockies
161.,Tevin Robbins,1,889,Msquared Racing
162.,Case Ellis,1,884,NOLA
163.,Jake Graser,1,884,Rotax of the Rockies
164.,Grant Dawlett,1,883,Dallas Karting Complex
165.,Roman Madrigal,1,871,Bondurant
166.,Benjamin Auriemma,1,860,South Florida
167.,Blake Hunt,1,851,Powerade
168.,Spencer Burns,1,847,Compressed Air Equipment F1 Karting
169.,Chris Hilleman,1,826,Red Line Oil Karting
[/table]