New Name, New Look, New Culture for Australian Karting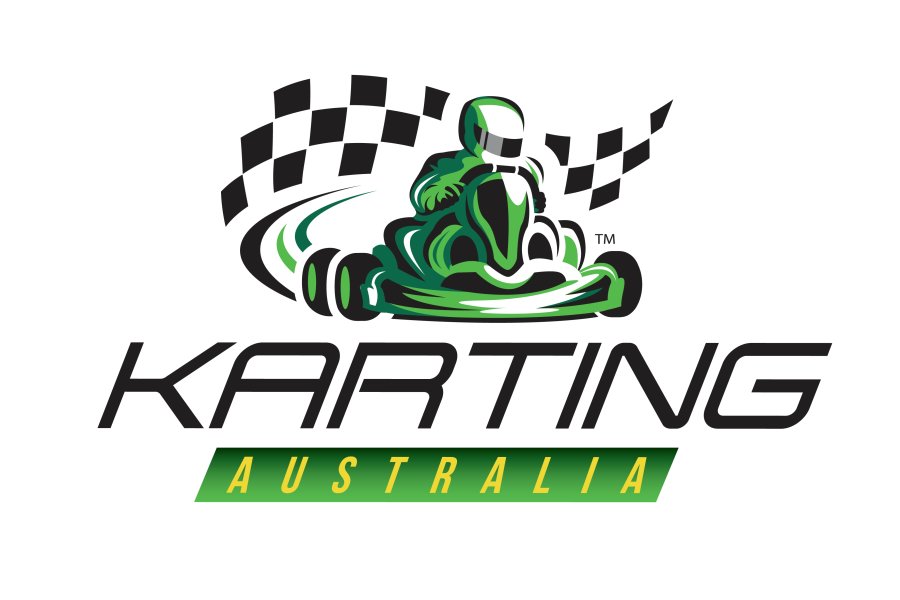 Just five months into the role of running karting in Australia the Board of the new Australian Karting Association Ltd is beginning to show the shape of the sport in the future.
In releasing the sport's new name – KARTING AUSTRALIA and accompanying new logo, Chief Executive Officer Kelvin O'Reilly says that the Board's vision for the sport was starting to be felt already.
"Our new name and a stunning new logo present a fresh modern look and image for the sport that has produced so many national and international motor racing stars over the decades," said O'Reilly.
"The look is bold, crisp and unmistakably kart racing while proudly displaying the patriotic green and gold of Australia.  State versions of the new logo are also available for all affiliated karting associations and we encourage their use.
"It's the start of a fresh beginning for the sport but one that builds upon our motor racing pedigree.
"Our brand will ultimately be judged on the whole of sport experience and as we refine and implement our strategic plan for karting our competitors and officials will start to see a very real difference in the sport that they love.
"This year's National Championships will see drivers on track for 50% more time that last year as a result of a few small changes.  Australia already has one of the largest per capita kart racing communities in the world today and we want to further enhance this position."
Complementing the new logo is a fresh new Twitter style slogan #RacingStartsHere
"The Board's vision is for cultural and competition change while further enhancing a customer driven focus. We want to provide more time on the race track and less time in the paddock during events providing more fun and enjoyment for all competitors." said Chairman Mick Doohan.
"The State karting associations that were all represented at the historic first meeting of karting's Executive Commission last weekend were fully supportive of the need to review all aspects of the sport, to make change to the competition structure, and classes and to improve the overall culture and value for money that the sport provides.
"We have started a whole of sport review that we aim to have completed by mid-year with major reforms starting to be felt from 2015 onwards."
The new Board and the promise that it brings for karting has seen a large complement of new and highly skilled motorsport persons offer to play an active role in the administration of the sport. They bring talent and skill sets spread across all operational committees including technical, competition, events and sporting, safety, governance, finance and risk management.