WORD Racing and iKart at Portland Auto Show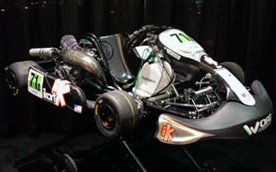 WORD Racing will have their top-of-the-line iKart Indy Shifter Kart on display at this year's Portland Auto Show. The February 6-9 show is held at the OregonConvention Center.
Be sure to stop by, say hello, and ask for a free sticker. They are in the upper hallway in front of the Portland Ballroom Luxury Loft where BMW, Mercedes, Lexus, Bentley, Rolls Royce and Lamborghini are on display.
WORD Racing will also have the iKart on display at this year's Portland Roadster Show. Please visit www.WordRacing.com to partner with their marketing team at these events, and races throughout the Northwest.