Ionic Edge Chassis Posts New Kart, Engine for WKA Gold Cup at Jacksonville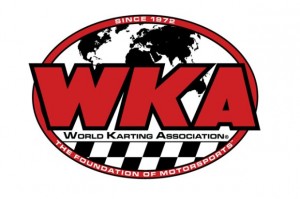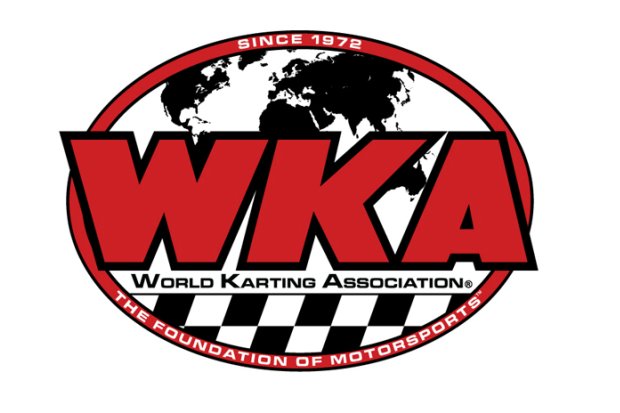 Event sponsor Ionic Edge Chassis of White, Georgia, has posted a new Ionic Edge chassis with a Baker Racing Engines Pro Gas Animal to any Ionic Edge racer who can win either Saturday or Sunday's Pro Gas Animal main event at the Ionic Edge Chassis Gold Cup Nationals March 7-9 at 103rd Street Sports Complex in Jacksonville, Florida.
In order to win the chassis and engine package the racer must win one of the weekend's Pro Gas Animal main events and be riding an Ionic Edge. If there is no winner at Jacksonville, the prize package will carry to round two of the Gold Cup, July 11-13 at G&J Kartway in Camden, Ohio.
Kyle Luttrell of Ionic Edge Chassis stated the following.
"We're really proud to be apart of the WKA Gold Cup Series this year with our title sponsorship of Jacksonville. We wanted to put up this prize to show support and appreciation to our customers who have been very loyal and supportive of Ionic Edge. And thanks to Steve Baker of Baker Racing Engines for helping with the engine. We're excited about this Pro Gas program in Gold Cup and we're trying to do whatever possible to help," Luttrell said.
Luttrell began manufacturing the Ionic Edge in 2008 and says now nearly every part on his chassis, including one-piece spindles and bearing cassettes, are manufactured in house. The word Ionic is an acronym for "Innovation on New Improved Chassis."
Fields of 20 to 30 karts are expected for the Pro Gas Animal divisions at Jacksonville next month. Each day's final boasts an $800 purse with $500 going to the feature winner. Many of the country's best 4-cycle sprint racers will be in attendance and ready to do battle for the lucrative prizes.
Pre-registration is open for the Ionic Edge Chassis Nationals at Jacksonville. Go to http://worldkarting.com/downloads/eb-2014/jacksonville.pdf to download the entry form.
Mail completed entry forms to WKA at 6051 Victory Lane; Concord, NC28027; fax to 704-455-1609 or scan to keith@worldkarting.com.
LAST DAYS TO PRE-ENTER JACKSONVILLE AT BEST PRICES
Pre-registration prices for the March 7-9 Ionic Edge Chassis RLV Gold Cup Nationals at the 103rd Street Sports Complex in Jacksonville, Fla., will increase after this week.
Competitors have through the weekend to pre-enter at the cheapest rates. Beginning Monday, prices will increase until the close of pre-registration February 26.
Go to HERE to download the Ionic Edge Chassis Nationals entry form.
Mail completed entry forms to WKA at 6051 Victory Lane; Concord, NC28027; fax to 704-455-1609 or scan to keith@worldkarting.com.
FORMER WKA 4-CYCLE TECH DIRECTOR RALPH HELMS PASSES
Past World Karting Association Trustee and 4-cycle Technical Director Ralph Helms passed away Sunday at Carolinas Medical Center Northeast in Concord, North Carolina.
Helms worked for WKA throughout the 1980s and '90s as a key player in the organization's 4-cycle programs. Helms was head of 4-cycle tech for many years and spent numerous hours on the road with his wife, Martha, promoting WKA by hosting tech seminars throughout the country.
Helms was inducted into the World Karting Hall of Fame in 2002.
Go to HERE to view Ralph Helms' obituary.
Services will be held at 12:30 pm Thursday, February 6, 2014, at Lady's Funeral Home Chapel at 268 N Cannon Blvd, Kannapolis, NC28083. The family will receive friends from 6 to 8:00 pm Wednesday at Lady's Funeral Home. Memorials may be sent to NorthKannapolisBaptistChurch, 312 Locust Street, Kannapolis, N.C.28081.
WKA sends its sincere condolences to Ralph's wife, Martha, and the entire Helms family. And the organization salutes Helm for his years of service to WKA and the sport of karting.