P1 Engines Scores Six Heat Wins, Two Main Event Victories and Two Pole Positions
P1 Engines continues to flex their muscles across the country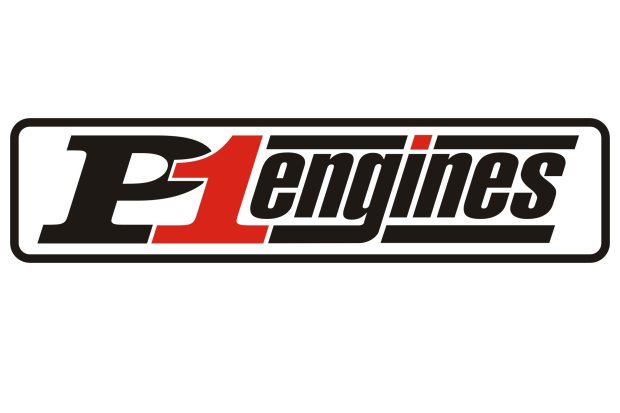 Just as they did at several other karting series across the country, P1 Engineswould kick off the 2014 SuperKarts! USA (SKUSA) Pro Kart Challenge victorious. Taking place at the Buttonwillow Raceway in Buttonwillow, California, P1 Engines powered drivers went on to take two pole positions, six heat race wins and two main event victories all while showing speed with a host of drivers across all the TaG classes.
Kicking off their results in the TaG Junior category, P1 Engines dominated the field with seven drivers finishing in the top-ten. Phillipe Denes would start his weekend off right by claiming the pole position in the stout field of juniors as well as scoring the heat one victory. Falling back to finish third in heat two, Denes would be unable to move back to the point and would settle for the third step on the podium. Justice Lepe would join Denes in the top-three as he would claim the inside row two starting spot after qualifying. Holding station for heat one and finishing third, Lepe moved forward to take the lead and victory in heat two. Challenging for the top spot in the main event, Lepe would finish as the bridesmaid on the weekend with a strong second place effort.
It was P1 Engines driver Christian Brooks that would make it a podium sweep for P1 Engines as he secured the main event victory after qualifying in the sixth position. With a solid heat one that saw Brooks finish second, a poor result in heat two would see him well down the running order. A stellar drive in the main event allowed Brooks to move his way through the field without incident and top the blocks adding another victory to the resume of P1 Engines.
Royal Mckee would make it four P1 Engines drivers in the top-five as he improved from his fifth place qualifying effort to score a second place result in heat two. Battling hard at the front of the field, Mckee was able to slot himself in the fourth position when the checkered flag flew.
"It was a solid day for TaG Junior drivers," expressed Jesus Vasquez, Owner of P1 Engines. "It is nice to have several of your drivers up front and not one of them dominate. Any of them could have taken the win, showing the equality in our program."
Mason Marotta was the driver to beat in TaG Senior once the wheel-to-wheel action commenced. After qualifying third, Marotta went on a tear with his P1 powerplant taking both heat race wins and main event victory. Fellow P1 Engines powered driver Austin Elliot qualified fifth and ran in the top-two before his rear bumper came detached, forcing him to start the main from the tail of the field. Showing his outright speed, Elliott drove to a podium result as he crossed the line in the third position. Mark Boos would run in the front half of the field throughout the weekend and come home tenth in the main event.
Just like TaG Junior and Senior, P1 Engines was the builder to beat in TaG Cadet. Oliver Calvo claimedthe pole position and heat two victory and looked to have a chance at the victory before a main event incident would see him fall to tenth. Never giving up and driving through the field, Calvo set fast lap of the event en route to an impressive second place effort.
Tomas Mejia showed steady improvement throughout the day after qualifying a disappointing 13th. Finishing heat one in seventh and heat two in fourth, Mejia managed a top-five result in the main event to come home fifth. Myles Farhan turned his fifth place qualifying effort into a fourth place result while Dante Yu struggled in the heats but managed to run with the leaders in the main event and finished sixth. Clayton Williams showed great speed aboard his P1 Engines powered machine by qualifying fourth but struggled in the main event and finished just outside the top-ten.
P1 Engines will make the cross country trek this week to rounds three and four of the Florida Winter Tour at the Ocala Gran Prix facility in Ocala, Florida. Departing the SunshineState on Saturday evening, P1 Engines will be back in California for Sunday's Los Angeles Kart Club (LAKC) local event to service and support P1 Engines customers.
For more information on P1 Engines or to book one of their national level engines for testing or event weekend use, please visit them online at www.P1Engines.com or contact P1 owner Jesus Vasquez at 951.662.3464 or via e-mail at Champions@P1Engines.com. Also, to follow up-to-date results and information on P1 Engines, become a fan of the "P1 Engines Fan Page" on Facebook.
For information on press releases or other media services offered by Race Tech Development, please contact Mike Maurini via e-mail at Info@RaceTechDevelopment.com or 317.270.8723. Race Tech Development can also be found on Twitter at @RaceTechDvlp as well as Facebook at their Race Tech Development Fan Page.