Aussie News: Bargwanna and Lowndes Part of New AKA Committees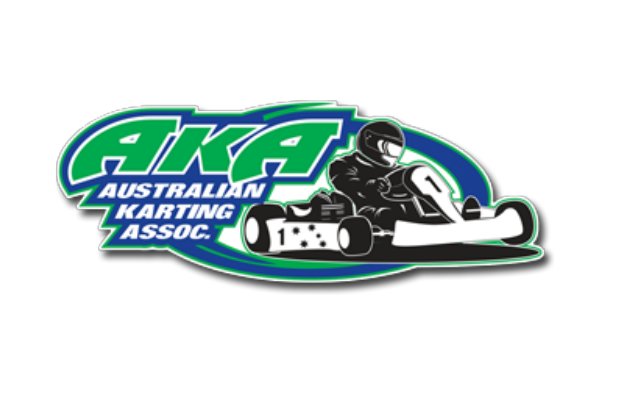 The names of Bargwanna and Lowndes are synonymous with Australian motorsport, and now they're also back as a part of Australian karting.
Bathurst 1000 Champion Jason Bargwanna and long-time technical advisor across various forms of motorsport Frank Lowndes are two members of the new look functional committee structure for the Australian Karting Association Ltd.
Bargwanna will be joined on the Events and Sporting Committee, chaired by Competition Director Mick Doohan, by Operations Director Craig Denton, former international motorcycle racer Paul Feeney, National Officials Coordinator Mark Horsley, National Track Safety Inspector Tom Nipperess and Lee Hanatschek while long-time motorsport administrator Michael Masi will be the secretary.
Lowndes forms part of the Technical Committee headed up by Technical Director Brad Collins. The pair will work closely with National Technical Commissioner Les Allen, former technical director of V8 Supercars and CAMS Motorsport Manager Paul Taylor and long-time karting technical officials Terry Sheedy, Mark Close and Hanz Barth.
Dr. Brent May has been appointed as the Association's Chief Medical Officer and will form part of the Safety Committee chaired by Operations Director Craig Denton.
"We're delighted to be able to have such high quality and very experienced people a part of the committees within the AKA," said AKA Chairman Mick Doohan.
"Our objective was to broaden the experience and knowledge base of our committees and we feel that we have succeeded in achieving that objective."
The State Presidents and delegates who attended last weekend's Karting Leaders Forum and inaugural meeting of the newly formed Executive Commission were strongly of the opinion that cultural change, less competition classes and modernized events were essential elements for review.
"The weekend's meetings were exceptionally important for the future of the sport and certainly set the tone for the period ahead" said Doohan.
"Our immediate priority is to develop the plans that we need to improve the whole experience and this has begun with a 'Whole of Sport review' already underway.
"We are very focused on delivering of an improved sporting framework and a customer first mentality for the competitor. One of our key priorities in the coming years is to deliver a sport with a broad base of regular grassroots participation and clearly identified pathways to national levels and beyond."
The review is intended to be completed by mid-year.
Australian Karting Association Ltd. Functional Committees
Governance Finance and Risk Management
Melissa Holzberger – Co-chairperson
Phil Smith – Co-chairperson
Rod Hughes
Paul Colless
Technical Committee
Brad Collins – Chairperson
Les Allen
Paul Taylor
Frank Lowndes
Terry Sheedy
Mark Close
Hanz Barth
Events and Sporting Committee
Mick Doohan – Chairperson
Craig Denton
Jason Bargwanna
Paul Feeney
Mark Horsley
Tom Nipperess
Lee Hanatschek
Michael Masi – Secretary
Safety Committee
Craig Denton – Chairperson
Tom Nipperess
Dr. Brent May – Chief Medical Officer
Gavin Dicinoski
Paul Schofield
Graham Jensen
Officials Committee
Craig Denton – Chairperson
Mark Horsley – National Officials Coordinator
Mark Campbell
John Lane (Queensland)
Sylvia Stania (Victoria)
Janine Evers (Tasmania)
Rod Clee (South Australia)
Brenton Taylor (Northern Territory)
Kylie Perella (Western Australia)