Track News: Michiana Racing Bulletin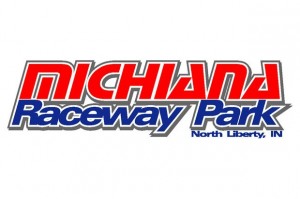 Hello Racers,
While Michiana is covered up with winter weather, it is time to plan ahead for the start of our spring racing season. If you are not already following us on Facebook, these emails are intended to keep the line of communication open with all fans of Michiana racing. The MRP management team out of Three Oaks will return to run MichianaRacewayPark near North Liberty and Rolling Green Raceway outside of Buchanan, Michigan.
This year will begin our company's 28th year of continuous operations in karting with our sister company, Momentum Racing, headquartered at the beautiful Palm Beach International Raceway (formerly MorosoMotorsportsPark) near Palm Beach, Florida. Exciting things are happening at all of the properties as we prepare to re-launch our program in the South Bend market.
However, if you are tired of winter and yearn for a racing fix, give Momentum a call at 561-578-5641 and book a school, a Rotax rental, or just a casual drive with our 9 HP Honda powered Rock Karts.
This week we will be offering to everyone EARLY SEASON SPECIALS to help get a jumpstart on Spring. These specials include MichianaRacewayPark memberships, season practice passes, garage rentals or kart preparation services. Give us a call at 269-756-9133 for details.
Something we are excited about is our NEW Rock Kart fleet being prepared for the March 15th re-opening of MichianaRacewayPark's MRP Rock Kart Leagues. We will be continuing league events as well as the popular endurance events.
HERE IS A LIST OF SOME UPCOMING IMPORTANT DATES TO KEEP ON YOUR CALENDAR:
Feb 1st Seminar in Three Oaks: How to get started in racing. A special emphasis on the updates for our L206 4 stroke program. The event starts at 10 AM sharp and features guest expert John Symonds of Kalamazoo. The location is 105 North Elm Street, Three Oaks, Michigan. You will find our company focuses on value added services and education about the business of racing.Join us to get started or refresh your knowledge of the current 4 cycle race program.
March 15: Track Opens (weather permitting)
March 29: First Rock Kart Endurance Race (Spring Fling) of the season
April 13: Race #1 of MRP Championship Series club event
We are excited about the new energy of our team in anticipation of the return to track operations. Let us know if you have an interest in our league membership program along with incentive packages that will be forthcoming. Remember communication is key in keeping you informed and if you want to be on our hot list of updates and specials, please be sure to return an email so we can continue to provide updates on upcoming events at the track. As always, you can get regular updates and interact with other club members at the MRP Facebook page.Contact us by phone at 574-288-4922 or email at mrp@qtm.net. Remember communication is a two way street. Let us know what is on your mind. Suggestions are welcomed.