Updates for WKA Gold Cup Ionic Edge Chassis Nationals in Jacksonville
2013 year-end awards ceremony to be held Friday at track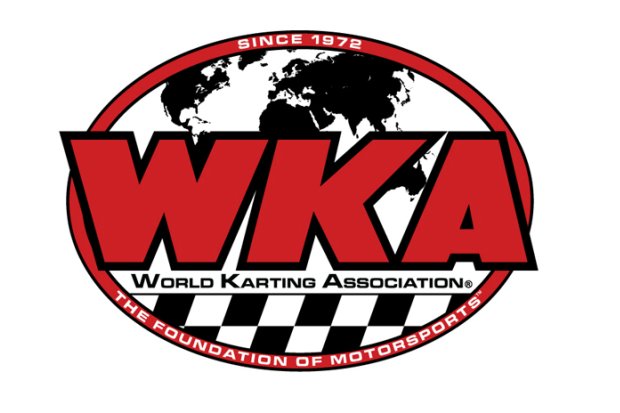 The next World Karting Association national event is a much-anticipated return to the 103rd Street Sports Complex in Jacksonville, Florida, where on March 7-9 the RLV Tuned Exhaust Products Gold Cup Series will open its 2014 campaign with the Ionic Edge Chassis Nationals at the high-speed, unique 0.7-mile sprint course.
The nation's only 4-cycle-only national sprint series will carry momentum into the new season after the 2013 series ended on a high note last October at CarolinaMotorsportsPark in Kershaw, S.C., where the 2014 season will close this October. Events at G&J Kartway in southwest Ohio in July and Pittsburgh International Race Complex in western Pennsylvania in August will fill the schedule.
In 2014 only 11 classes will be on each race day's docket. Each of those 11 classes will run the growingly popular WKA "final one, final two" format, which will mean eight finals over four national events will fill the season. Competitors may count their best six of eight finals toward national points, giving racers the ability to miss one full weekend and still have a shot at a national championship.
The season will kick off with an action-packed Friday, March 7 at Jacksonville. A full day of controlled practice will lead into the special 10-lap Sportsman Pro Gas and Junior Pro Gas Shootouts before Pro Gas Animal Money Race early Friday evening.
The awards package has been spiced up for the Friday Sportsman and Junior Pro Gas Shootout. Baker Racing Engines of Bellevue, Ohio, has stepped up to post a race-ready Baker Pro Gas Animal engine to a Sportsman and/or Junior driver who can qualify on the pole and win the 10-lapper. To be eligible for the engine bonus, the winner must be running a Baker engine the new Baker-powered Animal.
To win the engine, the driver does not have to lead all the laps in the race. The driver must qualify on the pole and win the race.
Three-lap qualifying sessions will set each Shootout race's starting lineup. The qualifying sessions will be held before the Shootouts.
The Pro Gas Animal Money Race – for senior racers age 15 and up – will boast a special $500 prize to the victor, while the remainder of the top-five finishers will receive 75 percent payback based on entry fees.
Following the Pro races, the 2013 year-end awards ceremony will be held at the racetrack. The non-formal ceremony will consist of hamburgers, cheeseburgers and hot dogs with side items and non-alcoholic beverages. Families are welcomed to bring a side dish or dessert to share.
Last year the Gold Cup year-end awards ceremony was held at a hotel about 10 miles from the 103rd Street Sports Complex and saw disappointing attendance. Some that did attend advised they'd rather see the ceremony held at the track, which is why officials have moved the ceremony on site at the Ionic Edge Chassis Nationals.
Following Friday activities, Saturday and Sunday will feature full days of hot 4-cycle sprint action on one of the east coast's most popular sprint courses.
Senior racers will have four classes to choose from both Saturday and Sunday. The Coyote Motorsports Pro Gas Animal division is set for Pro Gas engines only with a minimum weight of 360 pounds. This class will now pay $500 to win both Saturday and Sunday with $200 going to second and $100 to third place.
The Performance North Animal Medium class will again be offered for methanol-powered Animal power plants with a minimum weight of 360 pounds.
Power Plus Lubricants Animal Heavy Mix will pit Pro Gas Animals versus methanol-powered Animals. Pro Gas entrants will run a minimum weight of 375 pounds while the methanol Animals will have to weight a minimum of 390 pounds.
Sunday's Animal Heavy Mix feature will pay $500 to win, as well, and contrary to information in a January 16 Pit Board release, the $500 is up for grabs to both Pro Gas Animals and methanol Animals. WKA is working to gather sponsorship for second and third-place finishers in the Animal Heavy Mix class.
Briggs & Stratton Racing has stepped up to sponsor the new LO206 class for senior racers. The division, which will run as a national class for the first time in 2014, is open to the sealed Briggs LO206 engines at a minimum weight of 375 pounds. Look for more news about the Briggs Racing LO206 class in future WKA press releases.
Junior drivers age 12 to 15 have three classes offered each day in Van-K Wheels Junior Pro Gas Animal, Thor Oil Junior Medium and Junior Heavy Mix. Junior Pro Gas Animal is open to Pro Gas engines only, while Junior Medium is alcohol Animal engines only. Both classes have a minimum weight of 320 pounds.
The Junior Heavy Mix class will be offered to both Pro Gas and methanol-powered engines with a 10-pounds weight break for Pro Gas entrants (330# methanol versus 320# Pro Gas).
Sportsman racers age 7 to 12 also have three classes offered each day. Sportsman Pro Gas Animal has been split to a Lite and Heavy division. The Lite will run at 265 pound and Heavy at 275 pounds. The third division is Sportsman Methanol, for methanol Animals only, at a minimum weight of 265 pounds.
Razor Chassis and Roberts Kart Shop of Lovejoy, Ga. sponsor Sportsman Pro Gas Lite in 2014, while Baker Racing Engines is sponsoring Sportsman Pro Gas Heavy. Sportsman Methanol class sponsorship is still available.
The LO206 Kid Kart division will start its third year on the national Gold Cup tour. The Kid Kart class is open to youngsters age 5 to 8 with a minimum weight of 200 pounds.
The current Gold Cup class rule structure can be found HERE.
Pre-registration for the Ionic Edge Chassis Nationals at Jacksonville is open. Go to HERE to download the entry form. Early-tier pre-registration prices are good through February 6.