MAXSpeed Group to Offer Trade In Program for New Rotax Motors
Trade in any brand of motor and receive credit towards new Rotax Max engine package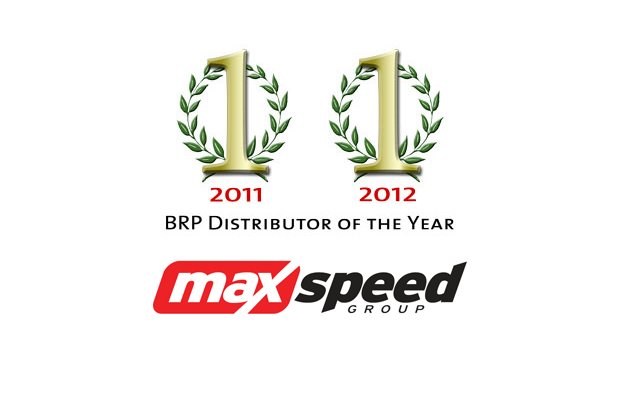 In an unprecedented move, MAXSpeed Group, importer of the popular Rotax Max engine program, is pleased to announce an engine trade in program for new Rotax customers. Taking in motors from 80cc to 125cc, potential customers will have the opportunity to receive credit towards a new Rotax engine package, while the trade in motors will be retired from the karting community.
"With the United States karting market one of the largest in the world, we feel that we need to help ensure that the Rotax engine platform stays at the forefront," explained MAXSpeed's Richard Boisclair. "We are working with BRP-Rotax and our United States dealers and offering credit towards new Rotax engine packages. New customers are able to turn in complete 125cc, 100cc and/or 80cc engine packages and receive up to $750.00 of credit towards a Rotax powerplant."
Any customers that are looking to trade in 125cc engines including the IAME Parilla Leopard and X30, Vortex RoK TT, Motori Seven, Sonik TX and VX, PRD Fireball, Easykart and shifter packages will receive $750.00 off the purchase of a new junior, senior or DD2 Rotax engine. Any customers looking to trade in a Yamaha, KPP or other 100cc engine platform will receive $500.00 credit towards a new Rotax engine package while customers looking to trade in 80cc engines will receive $400.00 in credit.
Boisclair added, "Traded in motors must be complete minus the engine mount. All motors must come with airbox, carb, exhaust, clutch and any wiring or starter buttons. Also, there is no limit for the amount of engines a customer would like to trade in. Trade in three motors, get three times the credit on three separate Rotax engine packages."
MAXSpeed's Josh Smith added, "There is huge potential for the 125cc Touch and Go market and we feel that the Rotax program is the best not only in the United States, but in the world. With more and more people making the switch to Rotax competition, we are looking to make this an easy transition."
The 'Trade In and Trade Up' program will begin immediately and end Monday March 31, 2014. Any potential Rotax customer looking to take advantage of this amazing opportunity is asked to contact their local Rotax Service Center for details. A list of the Rotax Service Centers in the United States can be found by visiting www.GoRotax.com/Dealers.
For more information on the MAXSpeed Group, promoted events including the Rotax Summer Shootout, United States Rotax Grand Nationals, Rotax PanAmerican Championships, Rotax Max Challenge Grand Finals, Team USA and the entire Rotax program, please visit www.GoRotax.com. Be sure to like GoRotax on Facebook (www.Facebook.com/GoRotax) and follow on Twitter (www.Twitter.com/GoRotax).