Winter Kart Show Building Momentum for 2014 Season
January 26 event in Springfield bringing together new and old products for the New Year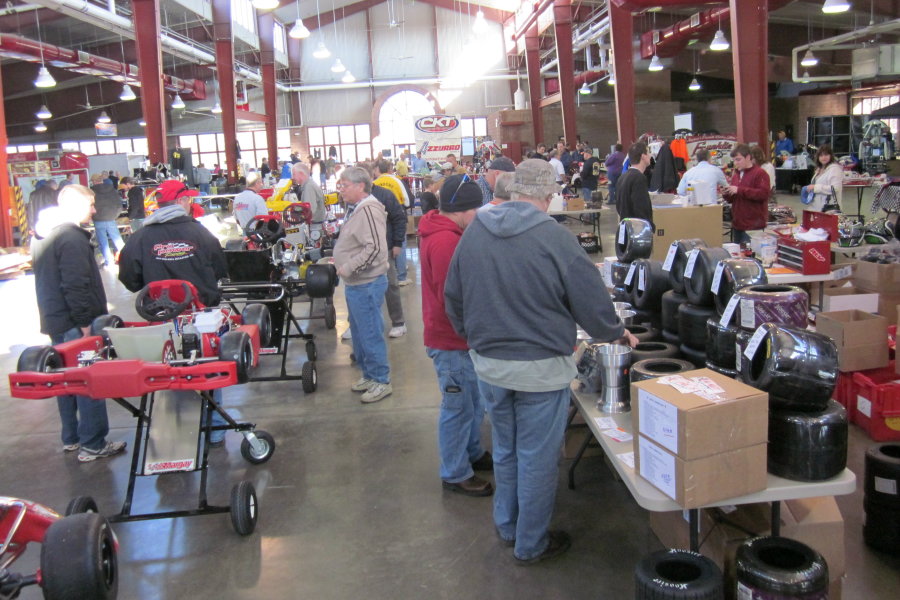 The Winter Kart Show sponsored by KartLift Kart Stands is building momentum toward becoming one of the premier karting trade shows in the USA. The third annual event, hosted by the Mid-State Kart Club (MSKC), will again return to the Illinois State Fairgrounds in Springfield, Illinois on Sunday, January 26.  After a very successful and nearly sold-out show in January 2013, the Winter Kart Show is returning to the 40,000 square feet OrrBuilding with large number vendors pre-registered.
The Winter Kart Show will provide a rare opportunity to see many of the new 2014 karting products all in one location, along with many new and used kart parts for sale.  Last year's show had new sprint karts on display from manufacturers such as Margay, Merlin, Top Kart, Corsa, Birel, DR, Tony Kart and Praga. This year's list includes iKart, Victory Kart and Italkart committed to be on display.  Kart tracks, clubs and series will also be giving out information on their 2014 programs.  Major kart shops such as Kart Warehouse, LAD Specialties, Top Kart USA, MRP Motorsport, Franklin Motorsports, Express Karts & Parts and Laukaitis Racing will be in attendance with a large inventory of parts along with great show specials. Helmet and safety apparel vendors, kart stand and trailer accessory vendors, engine builders, and kart graphics vendors will also be in attendance. A vintage kart display will also be on to provide a great opportunity to those new to the sport to understand its long history.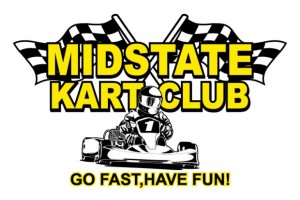 Winter Kart Show manager Russ Kemple stated, "We want to offer a centrally located facility for all kart industry vendors to show their new products in the off-season and not charge them an arm and a leg.  This show may be the largest sprint kart vendor show in the U.S."
Proceeds from the show will benefit the Mid-State Kart Club and allow them to make track repairs and upgrades to the club owned facility, Mid-State Raceway.
"This is the 27th year for the Mid-State Kart Club swap meet and the third year holding it in conjunction with the Winter Kart Show. We had over 1000 karters from the Midwest area walk through the doors last year. Last year's show was a two-day event, featuring the Route 66 Sprint Series banquet on Saturday night. We thought it was a good fit, however our vendors requested this year we moved back to a one day show. We are always listening to how we can make the show better, taking input from attendees and those who fill up the OrrBuilding with karting products. That is what the karting community is used to. We are still new and working to better the Winter Kart Show experience each year."
New to the show this year will be a seminar area for vendors to discuss their products.  There will be workshops for the Briggs LO206 engine, Mychron4 gauges, Rotax carbs, chassis tuning and more.
The Winter Kart Show and swap meet is scheduled for 9 am to 3 pm on Sunday, January 26.  Vendor setup will be available on the Saturday before the show and at 7 am on Sunday.  General admission is $5 for adults with children 12 and under admitted free. Swap booths can still be reserved and walk-up swap booths will also be available the day of the show. Approximately 100 vendor and swap booths have been pre-sold with vendors attending from as far away as New York.  Swap booths are still available to the public for $35 if reserved by January 21.
Vendor booths are available starting at $65 if reserved by January 21.  Visit www.WinterKartShow.com or call Russ Kemple at 217-553-3613 for more information.  For more information about Mid-State Kart Club, visit www.midstatekartclub.com.