Octane Sports Development to Mentor Two Drivers at Florida Winter Tour
Lachlan DeFrancesco and Javier Gonzalez to utilize OSD's specialized programs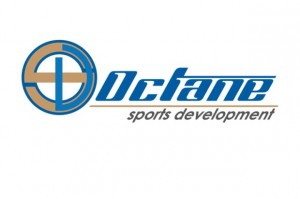 Octane Sports Development is pleased to announce it will support two drivers at the upcoming 2014 Formula Kart Productions Florida Winter Tour (FWT). Supporting young karting talent, Octane Sports Development's programs will help ensure success during for all six race weekends of the diverse and ultra-competitive FWT.
Javier Gonzalez will be back under the tutelage of Octane Sports Development (OSD), after a hugely successful run at the 2013 Superkarts! USA SuperNationals. The two-time Mexican National Champion was able to score Vice-Championship honors in Las Vegas during the inaugural running of the Rotax Junior division, and will certainly be a contender during both the Formula Kart and Rotax weekends of the 2014 FWT.
After taking a one-year hiatus from karting, Lachlan DeFrancesco will also compete at the entire FWT with the mentoring of Octane Sports Development. Impressive in his first few races since his break, DeFrancesco has been on the podium several times at club races throughout the state of Florida as he gears up for the always-exciting action of the Florida Winter Tour.
"Both of these drivers possess the raw talent needed to be winners, and with the support of Octane Sports Development's specialized and focused programs, I predict not only success at the Florida Winter Tour, but also far into the future," explains OSD's Nick Mitchell. "The future is very bright for both of these young stars."
For more information on Octane Sports Development, please contact Nick Mitchell via e-mail to Info@OctaneSportsDevelopment.com or by phone at 561.348.4406. Octane Sports Development can also be found on Facebook at www.facebook.com/octanesportsdevelopment and Twitter at @OctaneSportsDev.
For information on press releases or other media services offered by Race Tech Development, please contact Mike Maurini via e-mail at Info@RaceTechDevelopment.com or 317.270.8723. Race Tech Development can also be found on Twitter at @RaceTechDvlp as well as Facebook at their Race Tech Development Fan Page.