EKN One-on-One: Florida Winter Tour's Bill Wright
2014 series set to kick off this weekend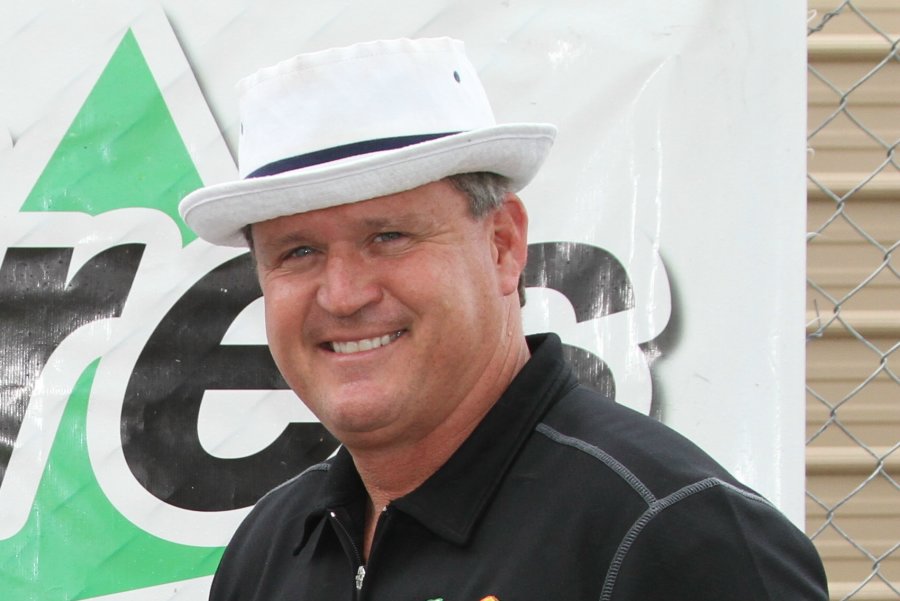 With the 2014 Florida Winter Tour about to get underway this weekend at the Homestead Karting facility in Southern Florida, eKartingNews.com's Rob Howden reached out to Formula Kart Productions owner Bill Wright.
eKartingNews.com: Thanks for taking the time to chat with us, Bill, especially considering the fact that we all just got through a crazy holiday season.  With the initial races of the 2014 Florida Winter Tour only a couple days away, you guys must be hard at it!  I can imagine that there's been more preliminary work than in year's past with all the new components to this winter's series.  It's pretty interesting all around…new classes, new engines, shifters, Briggs four-cycle racing….cool stuff.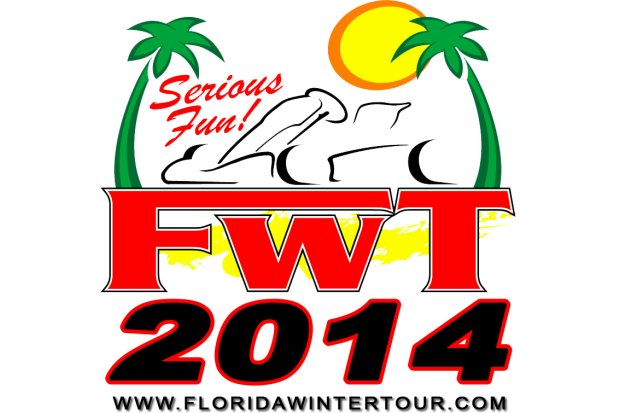 Bill Wright: Thanks for the invite, Rob. Always my pleasure. And yes, we've got some exciting and rewarding new things going on for 2014. Most of them are about adding value to the programs, with more awards, lower cost entry options and lower cost classes.
EKN:  Value is definitely a talking point right now, and once you've got a program running smoothly, adding value is always a good step.  Can you give the EKN readership a little insight into what you've put together for this year's FWT?
BW: Regarding new awards, IAME, Vortex and Briggs and Stratton are all officially on-board this year with support in the Formula Kart Racing weekends. I'm really excited to finally have direct factory support for the FK weekends. IAME is providing almost $10,000 in awards in the TaG Senior and Junior classes, with the top three IAME-powered drivers in the points championships of each class receiving engines or retail purchase certificates. Vortex is providing incredibly low pricing for Rok Shifter engine rentals in the Open and Masters Shifter classes, and awarding the highest finishing Rok Shifter driver in the Open Shifter points championship with an expense-paid ride at the Rok Cup USA Finals. Briggs has teamed-up with Victory Kart to provide almost $8,000 in support for the Briggs LO206 Senior class. That support features $100 entry incentives for the first 10 drivers to enter for the Homestead round, $500 per race-day cash purses and a $100 per race day "Hard Charger" award for all six FK race-days, and big awards for the Class Champion. And last-but-not-least, Koene USA is stepping up to provide "P1" awards and recognition for the pole winner in every FWT category, with $200 in cash going to both the Senior and Junior drivers with the most poles during the 2014 FWT.
Of course, we've always had a very strong awards program at FWT, and our "core" awards are still in place. I'm proud to say we'll continue our 10-year relationship with Skip Barber Racing Schools. This year, they are tying their support exclusively to the Formula Kart Racing program, and will award approximately $23,000 in Skip Barber Racing support to three eligible Formula Kart Racing drivers. MG Tires is also continuing their "FK" support with the once-in-a-lifetime Granja 500 ride on the line for one lucky Formula Kart Racing driver. And, of course, the FWT Rotax Max Challenge (RMC) will feature Rotax Grand Finals transfer spots for DD2, DD2 Masters, Senior and Junior. And I'm happy to announce that I've secured a transfer spot for the MAX Masters class this year, a first for FWT.
EKN:  You've obviously put together a great package of prizes for those able to find success on the FWT, but we all know that there can be only be a limited few who taste victory and thereby reap the rewards.  When we were talking at Goodwood Kartways this summer during the Canadian National Karting Championships, we not only discussed the affordability of the Briggs LO206 program, but you also mentioned that you were looking at ways to lower the costs of competition for everyone.  What have you put into place for 2014?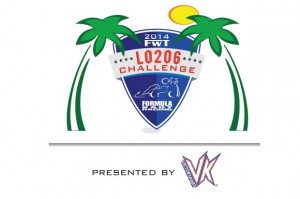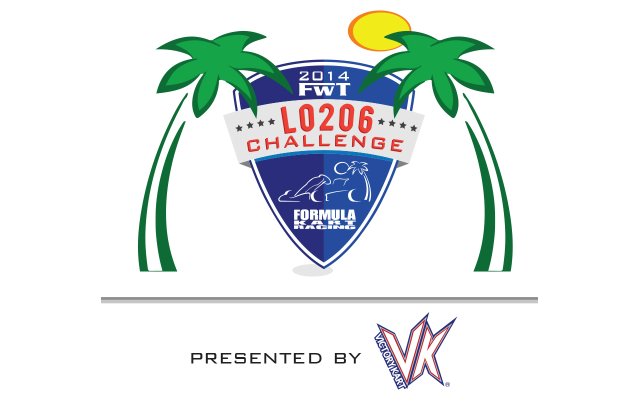 BW:  Regarding costs, I've addressed the cost as much as possible, given the focus of our series as a place to develop drivers for World Championship level competition. From the beginning, I've stated very clearly that FWT "ain't your daddy's go-kart club", and part of that is we race more expensive categories, and we do it at a "high level" which normally requires the best engines, tuners, testing, etc. But not everyone has aspirations to be World Champion. FWT is, after all, as much about "Serious Fun!" as it is about serious world-class competition. For 2014, I've lowered the minimum entry purchase requirements in almost every category, reducing the cost to enter FWT by an average of $250 per class. This allows the budget conscious drivers an opportunity to get some serious seat-time without breaking the bank.
EKN: Let's hit on the 'lower cost classes' that you mentioned when we started this interview.  I'll follow my train of thought from my last question and assume that you're talking about the Briggs LO206 package, which I'm so excited about.  I got a chance to run it twice this past year, at the Canadian Nationals and the Rock Island Grand Prix, and I'm a big fan.  The engine is simply fun and easy.  It's not a violent ride in the slightest, but the racing is tight and close and even.  I like that. I think that it's important for the sport right now.  
BW: After the 2013 FWT, I was hearing that things at the club level were getting pretty desperate, so I took a serious look at the club scene in Florida, and to some extent other areas, and found that things were getting pretty bleak. Low numbers and no new people coming in. The number one complaint was that karting was too expensive. But a close second was the perception that unless you had a significant amount of technical knowledge, or could afford to hire someone who did, then you couldn't compete. I think the Briggs LO206 program is the right solution, and that is why I'm featuring it during the 2014 FWT. As I've said on many occasions, I think the LO206 has all the best attributes of the Rotax program at one-quarter the cost. Sealed engine that you use from Cadet through Senior, an on-board starter, and very restrictive factory written technical and tuning specifications. It's relatively inexpensive to buy and maintain, and the rules make it easy for someone with almost no technical knowledge to compete. I'm hopeful that, by showcasing these strengths, clubs, tracks and shops will get behind the LO206 program and develop some new growth at the entry level.
EKN: Bill, is 'showcasing' the merits of category one of the primary motivations for adding the LO206?  The FWT gets a great deal of media coverage, so it would certainly be a positive for the formula. That said, 'extreme' affordability isn't really synonymous with the FWT, as it does take a certain budget to be able to attend three long weekends in Florida.  That's no slight against the program, it's just the reality.  You've run the four-cycle Canada Cup program in the past with the OHV Honda drivers, and I myself was fortunate to have been able to run one of the days.  The history of running a low-cost 'club' class is there, but who do you see the target racer for the LO206 classes?  I expect you'll get some snowbirds from Canada, and I'd also bet that a bunch of top guys will do double-duty, because it's just a fun class to run.  Do you also see this as potential invitation to get more local Florida racers to attend?
BW: That is a very good series of questions, and one that Briggs and myself are very interested to get the answers to. My primary motivation is simply to showcase the package as a really good entry-level class that I think shops and tracks should get behind promoting. Trying to get everyone pushing in the same direction at the entry-level is critical, in my opinion. If it ends up bringing FWT more entries on an ongoing basis, that will just be an added benefit. But that's not my primary motivation.  Having said that, I really believe in the future of the program at the club level. Enough so that you may see FKP get involved in wholesale/retail again here in Florida. Remember that FKP was at the launch of the RMC program, and played a key role in its initial development as the sole Rotax distributor for the Southeastern U.S.  When I got out of wholesale/retail in 2003, Florida had three RMC regions with over 135 drivers regularly participating in the Florida RMC programs. And that was with only three classes way back then. I think the Briggs has that kind of potential at the local level.
EKN:  I totally concur in the potential of the Briggs LO206 at the local level.  Things are a bit of a mess and I think this engine program could be the 'reset button' for the entire foundation of club level sprint karting in America.  I like the fact that you'll be putting the category on display in front of many of the major shops and teams.  The level of awareness will go way up, so that's great.  Back to the other end of the spectrum, the quality of competition is always high on the Florida Winter Tour, attracting many top drivers from around the world.  The series really does give racers a chance to test themselves again some of the best racers, which provides a great tune-up for the summer season.
BW: Racing is about winning. As you know Rob, I used to race, and at a very high level, in the WKA Constructors Championship. I wasn't a top contender, normally finishing in the back half of the field, but I was exposed to the best kart drivers and tuners racing in North America at that time. And once a year, I got to see the world's best compete at the North American Karting Championships. (remember, that's where we met!)  I'll never forget how impressed I was by the "level" I saw at those NAKC events. Since then, I've been fortunate enough to have traveled around the world, to some of the most prestigious karting events on the planet. But one event in particular had a major impact on FWT. In 2007, I attended the CIK World Championships at Mariembourg, Belgium. I took most of the FWT race staff over to see how the Europeans do it. The one thing we all agreed on after that event was that the European drivers and programs weren't "better", they were just different. Since then, I've made it my mission to do my best to prepare American drivers and tuners, and by that I mean North, Central and South American drivers and tuners, to compete at the World Championship level.
EKN: Over the past few years, a large number of championship-winning drivers have earned their Rotax Grand Finals tickets through the FWT.  The series really does feature some incredible talent, and you've got to be stoked watching your FWT customers go on to excel and ultimately succeed on the world stage.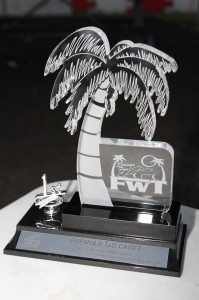 BW:  I'm most proud to say that FWT can now legitimately claim five World Karting Championships – in DD2, Pier-Luc Ouellette in 2007 and 2011, Daniel Morad in 2010 and Ben Cooper in 2012, and in DD2 Masters with Cristiano Morgado in 2013. And FWT can claim a total of seven World Finals podiums, adding Stuart Marsell's third in DD2 in 2008 and Scott Campbell's runner-up finish in DD2 Masters in 2013. Incidentally, Cristiano and Scott gave FWT a World Finals one-two in 2013!  Add in Juan Manuel Correa giving the US its first World Karting title since Lake Speed in 1978, and I think we're just starting to see the fruits of our labors. I'm convinced we'll see many more American World Champions in the future.
EKN: That is certainly impressive.  Bill, with the level of competition at the FWT having increased significantly over the past five years, you've worked steadily and consistently to improve the racing experience.  There's obviously a lot on the line, and talent level is high and the competition is hardcore and aggressive.  Give me your thoughts on how you've approached improving the racing and let us know if you have anything new in store and in the works.
BW:  Rob, I'm very proud that FWT has been an absolute leader in using regulations and technology to improve the safety, competitiveness and entertainment value of kart racing. In 2009, I introduced the starting-lanes, the video marshaling system and the FWT LIVE! broadcasts. In 2010, I added the Tracksa light marshaling system, a starting gantry featuring a starting light and a speed board for restricting starting speeds, and expanded the video marshaling and broadcast capabilities to 16 separate channels of recording and broadcast capacity. In 2011, I added the FIA starting lights to the starting gantry. We're currently evaluating a new system that will improve all those capabilities to another level. I want to recognize the part that FWT sponsors played in this. Their financial support of FWT was a major factor in the development of these programs. I couldn't have done it without them.
EKN: You also rolled out a new trophy last year – the Palm – with the idea of developing a perpetual award that would be unique to the series.  Tell us about the genesis of this concept and why it meant so much for you to come up with something of this nature.
BW: I've always admired the iconic trophies of racing. The Borg-Warner for Indy, the IKF Duffy, the WKA Screaming Eagle. I had looked for years to come up with a signature FWT trophy. Even went so far as to hire a designer and do some CAD drawings for molds for one design. But I never really felt what I saw was right until I saw that acrylic palm. It looks like a "frosted" Palm tree, doesn't it? Perfect for the Florida Winter Tour. I hope one day it can be as coveted as the other iconic awards of karting.
I'll let you in on something else I've wanted for years, Rob, a relationship with a charity. And I'm really excited to announce that literally just minutes ago I was able to finally secure a relationship that I've been pursuing for a couple of years now. Camp Boggy Creek ( www.campboggycreek.org) is a very special camp located outside Eustis, Florida. And now it is the official charity of FWT. I was originally drawn to this particular charity when an internet search on the FWT slogan "Serious Fun" brought up a link to Paul Newman's "Serious Fun Camp" Foundation. I grew up around SCCA sports car racing, as my dad raced SCCA D and C Sport Racers, and Paul Newman was a regular feature at these events. I guess you could say Paul was my first four-wheeled motorsports "hero". So when I saw that I had a chance to partner with one of my hero's, who apparently understood exactly the concept of "Serious Fun!", and support something in Florida…well, that was a no brainer! We'll be releasing details of that relationship, and how others can get involved in supporting this amazing charity, soon.
EKN:  That charity seems perfectly suited for the Florida Winter Tour.  Very cool.  And now that everything is in place, it's time to go racing.  We published the preview of this weekend's events on EKN yesterday, so do you have any last thoughts before you jump head first into another wild season of FWT Racing?
BW:  I'm really excited to see double-digit growth in the Formula Kart weekend for the second year in a row.  And I'm really grateful to have a dedicated staff of officials, supportive sponsors and, of course, passionate customers who keep coming back. I've said since day one that FWT is only as good as the people racing with us. Looking at this year's entry list, this will be one of our best.
EKN: Thanks for taking the time to chat with us, Bill.