Dedication: Koene USA Battles Storm to Reach Florida Winter Tour Opener
Mike Maurini goes the extra lengths to reach Homestead from Indy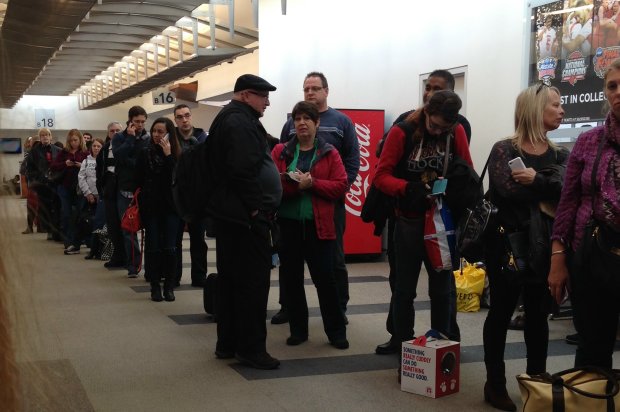 Long lines at the Louisville airport as flight delays hit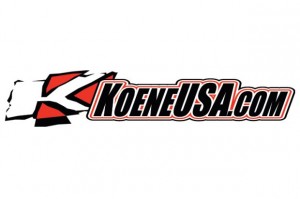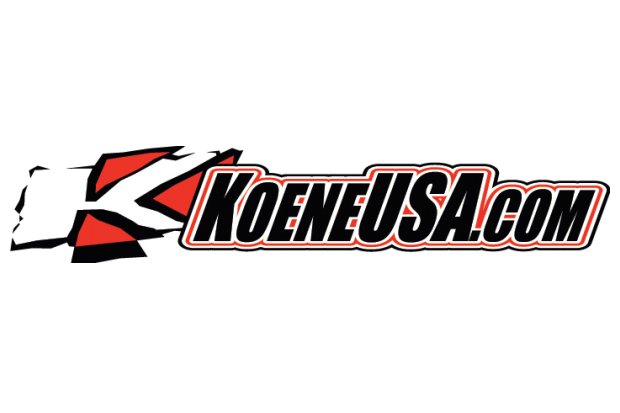 The following is a diary of the 48 hours experienced by Koene USA's Mike Maurini in his dedicated journey from Indianapolis to Homestead, Florida to prepare for the opening rounds of the Florida Winter Tour. In case you haven't watched the news, the Great Lakes area has been hit with an arctic storm over the course of the last few days. The city of Indianapolis was declared in a state of emergency, and was shut down except for all essential operations. With plans to arrive in Florida Monday afternoon, Maurini – a Canadian native – planned ahead and continued to find a way to escape the snow and cold, and reach the warmth of Florida in time for the racing action.
On Sunday, January 5, I woke up and dreaded to look outside. With an abundance of snow and wind in the forecast, as well as historic and dangerous temperatures, I felt warm and safe under the covers. Finally able to muster up enough energy to get out of bed, I opened the blinds to see the snow falling. Forecasted the night before, the Indianapolis area was expecting 5-8 inches of the white stuff, a mere flurry for us Canadians.
With my flight to Florida for the first round of the Florida Winter Tour only 24 hours away, I was confident that there would be no issue and the trip go as planned. As the snow continued to fall however, the snow total forecast began to rise. Eight to 10 inches, then 10 to 12 and then 12 inches or more, it was becoming evident that my Monday of travel would be tough.
The first thing I did was what every airline tells you not to do. I began by selecting three departure times on the same day at different times of the day and purchased refundable tickets for these flights. With one at 7:10am, 11:45am and 3:45pm, I was all but certain I would be able to be on my way to the sunshine state with any of those options.
Out to shovel snow later that day, my first text notification came around 5pm informing me that my 7:10am flight would be cancelled. I thought to myself, no big deal as I had two more tickets booked and the snow tapered off late in the evening.
Before going to bed on Sunday night, the Mayor of Indianapolis declared the city in a state of emergency and that anyone out driving on the roads could be ticketed. This was enforced until Noon on Monday. Mere minutes after this announcement was made, my 11:45am flight was cancelled. Receiving a refund from the first and now second cancelled flights, I took those funds and purchased a flight for Tuesday morning just in case.
With a lot on my mind and always going in several different directions at once, I woke up several times throughout Sunday night and into Monday morning to check my phone. With everything for my 3:45pm showing no delay or cancellation throughout the night, I woke up again to a horrible text message notifying me of another cancellation and a complete refund. This text also stated that the Indianapolis airport would not be operational on Monday until after 3pm, thus leaving me no options to fly out this day.
To much of the demise of my wife Elena, I got out of bed at 4:45am and begin to develop a new plan. Checking all the airports in close proximity to Indy, I decided to book a 4:35pm flight from Louisville, Kentucky to Orlando where the Team Koene USA van was stationed, and then continue on to Homestead. If the plan went smooth, I'd arrive at the hotel between 2 and 3am on Tuesday morning.
I quickly booked a rental car at my local Enterprise agency and purchased the one way option to drop off in Louisville and head back for another of hour of sleep. Always trying to be planned and prepared, I called Enterprise when they were scheduled to open at 8am, but nobody answered. I then called the head-booking center and they advised me that due to the state of emergency, the branch closed on Monday as was much of the city. The location at the Indy airport was open and the nice lady on the other end rebooked me there.
Basically snowed in and with the law making it illegal to drive, I got on the phone and called taxi companies for a ride to the rental car place to finally get on my way. The fourth phone call, I finally spoke to a company that was running their drivers this day, albeit, illegally, and he was on the way to my house to pick me up.
Hopping in his vehicle, it was unlike a regular cab. There was no radio, no meter, just a big Cadillac Escalade with four wheel drive to navigate through what looked like multiple feet of snow. On the way to the Indy airport, the driver asked me if I really thought I would be on a plane today and I explained my story….getting a rental car, going to Louisville, and try from there. He pulled the vehicle to the side of the road and made me an offer I couldn't refuse. He was the owner of the taxi company and was utilizing his own personal vehicle. His offer was to take me all the way to Louisville, more than 145 miles away. I could sit in the back seat of this already warm car, not have to stress about driving and be in a 4-wheel drive machine rather than the paper weight I rented. It was a deal and we were on our way.
Due to the weather, the normal 2 hour trip would take nearly 3.5 but we made it to the Louisville International Airport. Along the way, I would continuously monitor the flight status of multiple airlines as at this point, I was willing to change in a heartbeat to speed up my process. My 4:35pm flight was on time but their was a direct flight at 12:30pm that was delayed to 1:30pm and with my 1pm arrival at the airport, I thought I had a chance until the gate agent shot that idea down pretty quickly. Stuck on the 4:35 flight, I proceeded through security and on to my gate.
Checking the monitor inside the terminal, I noticed that the direct flight to Orlando had been delayed again until 2:30 and I would try my luck with the gate agent. Stressed to the max with all the delays and cancellations, I just spoke nice to the group of people behind the counter and they were able to change my flight and get me into Orlando 3 hours earlier. I was beginning to see the light at the end of the tunnel.
Finally getting off the ground at 3pm, we landed in Orlando at 5pm. A quick trip to baggage claim, it was onto the shuttle to economy parking where I had parked my Sprinter Van following the opening round of the WKA Manufacturers Cup Series in Daytona.
Starting the van at 5:56pm, I made the short 3.5 hour drive from Orlando to Miami where I would meet up with Koene Racing's Martijn Koene. After delays on his flight from Amsterdam through New York to Miami, we organized a rental car and finally make it to the hotel just before midnight….after our incredible McDonalds dinner. In time to setup and prep on Tuesday and Wednesday, drivers will hit the track Thursday morning in their quest to become Florida Winter Tour champions.