Francis Mondou Joins KMS North America for 2014 season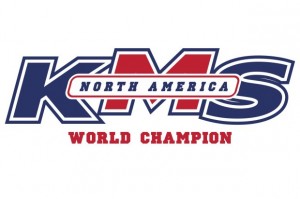 KMS North America would like to welcome to the family Francis Mondou as he joins the team for the 2014 season. KMS North America is very excited to begin working with the talented DD2 Masters driver and will be hoping to take Francis to the next level and challenge for all the Masters titles around.
Francis will first compete in the Florida Winter Tour in the coming weeks and will be hoping to challenge for the FWT DD2 Masters title. Once the FWT has come to an end Francis will be mounting another assault on the Canadian karting series. Competing in the Eastern Canadian Karting Series where he finished 2nd last year and the Canadian National Championships, this time hoping to move up onto the top step of the podium in both championships.
Francis Mondou: "I am very happy to have joined KMS North America. I believe that Peter Kalman and Ben Cooper will provide me with the expertise that I need to step up to the next level. I will be setting aside my karting resale business for 2014 to focus 100% as a driver, as I believe this is the best way for me to improve. I am also very happy to have my long time friend Christian Bergeron as my full time mechanic. I will be taking my time to get used to the Birel chassis before I set any goals for the season, but the main target for me is to become one of the best drivers in the world. I am still young and I do believe that with time and with this team I can achieve something great"
Peter Kalman: "We are very pleased to welcome Francis to the KMS family and are very excited to work with a very fast and competent driver. I feel that with Francis we will be able to compete for all of the major DD2 Masters titles. Also with the help and experience from Christian Bergeron as his mechanic, our chances can only be maximized. I am looking forward to starting the hard work for the season next week in Homestead for the first FWT."
Ben Cooper: "I personally am very excited to have Francis in the team for the 2014 season because as a driver I can see the hunger and passion that he has for the sport. On a coaching level I am excited to work with Francis because this will be the first time that I will have worked so closely with a Masters driver. It will be a new challenge for me as I am used to working with the drivers in the younger classes. I can't wait for the season to start."