Randy Cook: 1966-2014
Trust fund established for Cook's children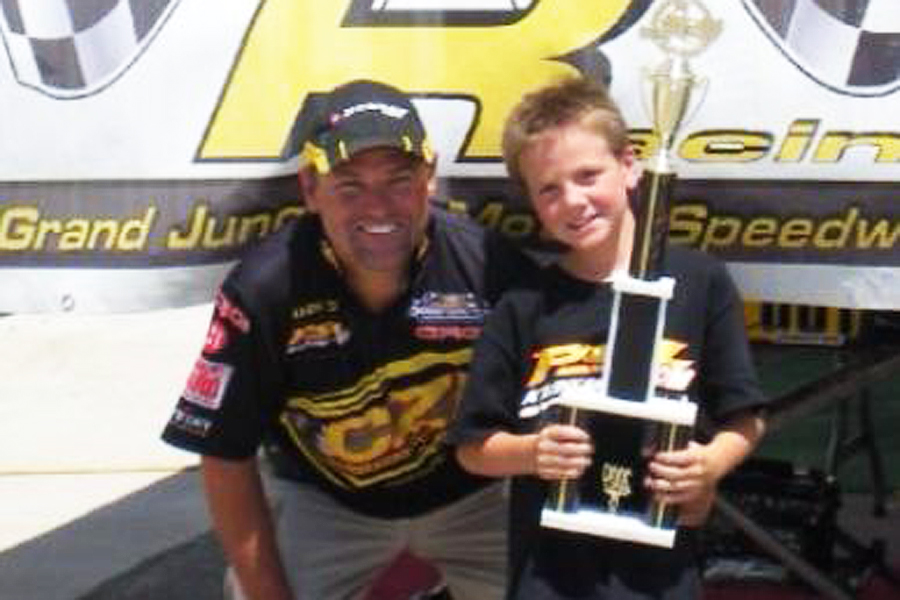 The karting community was shocked and deeply saddened on New Year's Day when the news spread about a horrible tragedy in Colorado. Randy Cook – brother of CRG-USA and Grand Junction Motor Speedway owners Stacey and Darren Cook – died early in the morning of January 1, 2014 after suffering a gunshot to the chest. Randy was 47 years old.
Born on December 30, 1966, Randy was raised in Grand Junction, Colorado. Randy was involved in many of the outdoor activities that his beautiful hometown offered. An avid baseball player and wrestler as a child, Randy also was one of the top slalom skiers in Colorado as a teenager. But according to his family, Randy's greatest talent came when he threw his leg over the seat of a dirt bike. Being born into a family of racers and riders, Randy – according to brothers Stacey and Darren – was the most talented racer in the family. Starting on mini bikes at the age of six, Randy flourished behind the handlebars as one of the best riders in Grand Junction – as well as the state of Colorado. Randy earned his Pro license after turning 18 in 1985, and then competed at some of the AMA's biggest races. Even when Randy himself wasn't riding, he stayed involved in the sport serving as mechanic for his oldest brother Stacey. In 1989, Randy set-up and tuned Stacey's bike as his brother became the top privateer in the 125cc class as apart of the legendary Honda Racing team. Randy even returned to racing at the 1988 Washington National, where he won the Mechanics race.
"Becoming a father and loving his kids, that is what he was the most passionate about," Stacey Cook commented following Randy's passing. Randy spent as much time as possible with his children. When not working as a broker associate for Hill & Homes Realty, Randy and his son Riley spent over six years at GJMS as well as traveling the state and country racing in Superkarts! USA and Rotax Max races. Randy was the epitome of a family man, as he did whatever was needed at GJMS without being asked. This continued on the road with CRG-USA's trackside service. Stacey said of his brother, "He was simply the backbone of the Speedway and CRG-USA. He was the nicest and best person I've ever known."
If you know one member of the Cook family, then you know them all. Randy came from a family of hardworking, strong, funny and, most of all, genuinely great people. Randy leaves behind his two daughters Tae and Ashlee and his son Riley, and his parents Jim Cook, Barbra Newman and stepfather Barry Newman. Along with his two older brothers, Stacey and Darren, Randy's nieces Sabre and Alex and nephews Tristan and Beau are left to mourn.
In lieu of flowers and other gifts, the Cook family has setup a fund in Randy's memory that will go towards his three children's education. Donations to the fund can be made to the following:
Alpine Bank
225 North 5th Street
Grand Junction, Colorado
USA 81501.
Phone: 970-243-5600
Randy Cook's burial is scheduled for Tuesday, January 7 at the Orchard Mesa Cemetery, followed by a memorial service at 2:00 pm at the Canyon View Vineyard Church.