Lone Star Grand Prix Continues to Break Records for Entries
March 1-2 event shaping up to be largest in three year history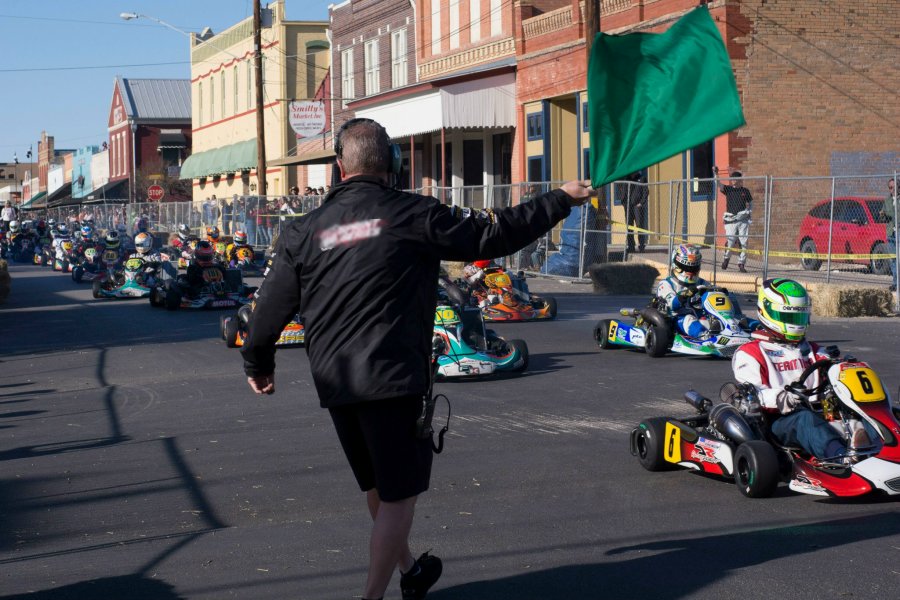 The green flag will wave for the 2014 Lone Star Grand Prix in just two months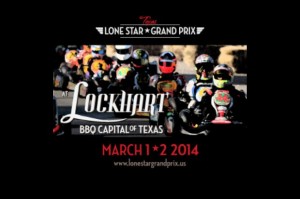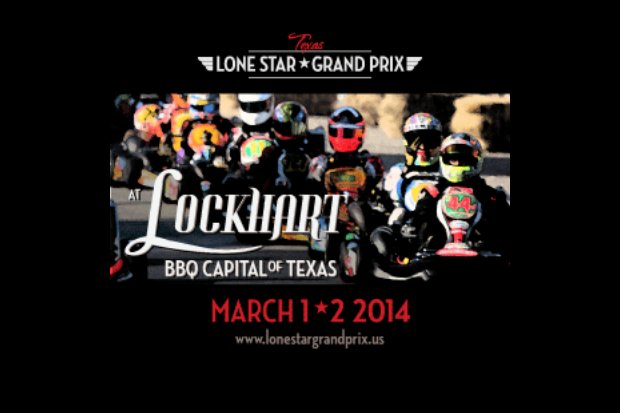 Two months left until the 2014 edition of the Lone Star Grand Prix (LSGP) takes to the streets of Lockhart, Texas and pre-entries already equal the total number of entries from last year.  Racers from California, Colorado, Minnesota, Connecticut, Tennessee, Virginia, Georgia, Kansas, Oklahoma, Illinois, Ohio, Louisiana, Pennsylvania, Texas, Wyoming, Massachusetts, Bermuda, Australia, Columbia, Mexico, Canada and elsewhere are now pre-entered.
Entries continue to stream in at a steady rate.  Part of the allure is the interesting nature of the course.  It is significantly more challenging and technical than many other street courses.  Another big part of the equation is the host city of Lockhart, a quaint, historic central Texas city that is world famous for its barbeque and hospitality.  It is a family-friendly fun place to race.
Contributing to the continued success of LSGP is the fact that it caters to both the elite in the sport and the budget racers.  The shifter and TaG racers, many of whom are supported by the large factory teams, are joined by the ultimate in spec racing – the very affordable Chonda (Clone) class and the historically significant Yamaha KT100 racers.  LSGP prides itself on the fact that the Stock Honda Light class and Chonda classes had similar entry numbers in the mid-thirties for LSGP 2013.  That trend has continued for 2014 with the first 40 spots in Stock Light already sold out and 12 spots in the top 40 remaining for the Chonda class.
LSGP 2014 will be on eKartingNews.com Trackside Live calendar for the first time this year.  Kart Racing Network will again stream video of the event live to all portions of the globe.  LSGP 2013 was watched on KRN in 47 countries last year.  Rising star and the voice of the Texas Lone Star Grand Prix – Tony LaPorta – will be joined on the mic this year by the preeminent voice in North American kart racing – Rob Howden – and the most well-known karting announcer in the world – Ken Walker of Great Britain.
In conjunction with this year's race, Lockhart is putting together a festival to celebrate Texas Independence Day.  A street dance is planned with a rockabilly band on Saturday night.  Local celebrities like Texas Ranger Joaquin Jackson, and the cast of The Virginian will be in attendance.  The Lockhart Chamber of Commerce and Hispanic Chamber of Commerce will add more food and beer vendors this year as well.
Factory teams, such as CRG-USA, Champion Racing/Intrepid USA, and DRT Racing are all bringing double the number of racers that they brought to LSGP 2013.  Race officials are in discussions with other factory teams looking to attend this year's event with confirmation coming in the weeks leading up to the March 1-2, 2014 event. The prize package is currently at $20,000 and growing, including the complimentary Granja 500 entry courtesy of MG Tires and WR Motorsports.
To enter or find out more about the Lone Star Grand Prix, head to www.lonestargrandprix.us