Academy Karting Jim Russell Driver Training Camps 2014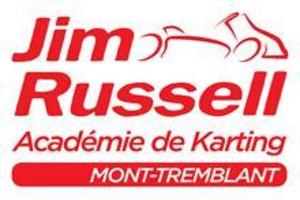 The Academy will be looking to run these camps in line with the school holidays and the Canadian karting series such as the Coupe Du Quebec and the ECKC. This will allow drivers as much opportunity to attend the camps without having to miss any time off of school or affecting their racing schedules.
As not the entire 2014 racing calendar has been announced yet, the Academy will not announce the dates of the camps until the racing calendars have been confirmed.
The Academy is considering organizing the camps in a way so that there will be specific days for specific classes, such as Micro & Mini Max days, Junior, Senior and DD2 (including Masters) days and the 4 Stroke days. This way we at the Academy can really tailor the specific days for the classes that will be attending.
If you would like more information or you would like to be added to our mailing list to keep up to date with future camps please do not hesitate to contact Ben Cooper:
Cell: +1 (819) 430-7811
Email: bcooper@kartingjimrussell.com
On another note, Ben Cooper will be competing in the Florida Winter Tour during the early months of the 2014 season with the KMS North America Racing Team and will be available for coaching in Florida throughout the FWT season, whether it is between, prior or straight after the events.
Again, for more information please use the contact details above.
We wish everyone a Happy New Year and a successful 2014 season.