Margay Sprint Championships Ready to Open 2014 Manufacturers Cup Series at Daytona
Karters flock to Florida for annual WKA KartWeek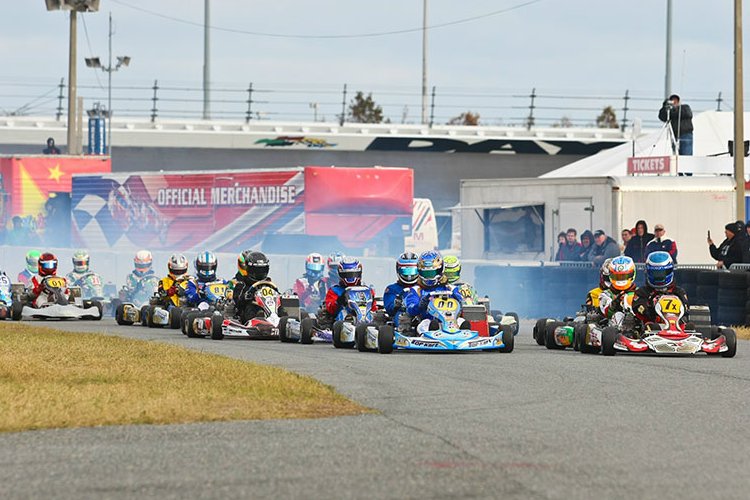 Parilla Senior looks to be the largest field at the 2013 Sprint Championships (Photo: NCRM)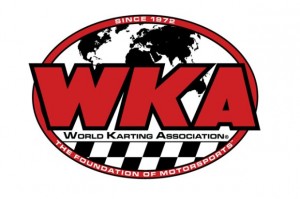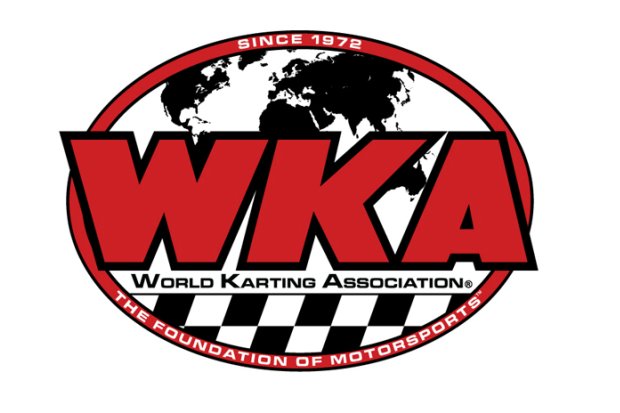 For the seventh consecutive year and 11th time in the last 12 years the WKA Mazda / Bridgestone Manufacturers Cup Series will kick off its new season December 27-30 at the Daytona International Speedway Sprint Track, a 0.7-mile course located inside turns three and four of the DIS superspeedway.
The Man Cup Series – back from six to five national race weekends in 2014 – opens a new chapter this year, one that boasts a number of special programs and incentives that will give back to the racers and teams the five-race grind.
Announced in September, WKA and IAME have renewed their ongoing partnership to bring the "IAME Cup" to the Man Cup Series this year for the Parilla Senior and the all-new Parilla Junior divisions.
The IAME Cup is flanked by a host of big prizes and incentives, none greater than a trip to France for the IAME X30 Challenge event next fall. Each Parilla Senior and Parilla Junior points leader at the end of Man Cup round four – August 8-10 at Michiana Raceway Park – will earn an invite to the 2014 X30 Challenge, which includes a package consisting of an entry, tuner, kart, engine and tires, all free of cost.
Each Parilla Senior and Junior Manufacturers Cup national champion will win an X30 engine kit, customized IAME championship ring, and the lion's share of $1,000 in IAME personal gear that will be distributed to the top-six points finishers in each class.
While these IAME awards plus a WKA championship Eagle, set of Bridgestone tires, drivers suit and other WKA prizes will go to the year-end champions, each of the five Man Cup national event awards has been enhanced for Parilla Senior and Junior thanks to support from sponsors HYTORC of Texas and Arai Helmet / Butler Built.
HYTORC of Texas has stepped up to post $1,000 to the overall Parilla Senior winner at each Man Cup national, opening with Daytona. The $1,000 will go to the driver who accomplishes the best average finish between day one and day two's finals.
Arai Helmet and Butler Built, an authorized Arai distributor, have posted a $2,500 purse for the new Parilla Junior division in 2014. A cool $500 will go to the best average finisher in Parilla Junior.
In addition to the cash prize for each best average finisher, a crystal IAME Cup will be awarded to each winner. The Cup will be on site at Daytona and awarded at Monday's podium presentation.
Zero Error Hard Charger Awards
Zero Error Racing of Greenville, Pa., has joined forces with WKA as a major 2014 sponsor of the Man Cup. Well over $1,000 in Zero Error manufactured product will be on site at Daytona and all Man Cup events in 2014.
The Zero Error Hard Charger awards, detailed in another press release, will go to the driver who sets the fastest lap of the weekend in each of the 11 classes. The lap time can be recorded in Streeter Super Stands qualifying, pre-final or final – day one or day two – and the award will be presented at the weekend's ending podium presentation.
Zero Error manufactured product awards include axles, hubs, radiator brackets, engine plate assemblies and more.
IAME Komet Sportsman and Junior Awards
Parilla Senior and Junior are not the only IAME classes with big prizes on the line in 2014. Komet Sportsman and Komet Junior racers will be vying for a brand-new KPV engine kit in 2014. Each class's national champion will win the KPV powerplant, while second- through fifth-place points finishers in each class will earn engine part awards.
Daytona
The Daytona Sprint Track only sees action once a year and drivers from around the country will come to Daytona Beach next week to challenge the low-grip, technical track.
Parilla Senior appears it will be the largest class with over 30 pre-entrants each day. The division, sponsored by HYTORC of Texas and Franklinkart.com, is open to Parilla Leopard and X30 engines and, as noted, will pay $1,000 to the overall winner (best average finisher).
Top Senior TaG racers pre-entered in Parilla Senior include Cal Stewart, Dustin Stross, Jake Duvall and Robby Seward. Junior racers who have moved up to the senior ranks and have entered Parilla Senior include 2012 Yamaha Junior national champion Brandon Jarsocrak, Austin Osborne and 2012 Komet Junior champion Austin McCusker.
NASCAR Sprint Cup star A.J. Allmendinger is pre-entered in both Parilla Senior and TaG Senior.
The new Parilla Junior class, sponsored by Arai Helmet / Butler Built and TS Racing, has had 2-cycle sprint racers abuzz since it was announced, has a solid 20 pre-entrants and looks to be a very strong division in its inaugural season on the tour. Top Junior racers such as 2012 WKA Triple Crown champion Brandon Lemke, Zach Holden, Matt Solarczyk, David Malukas and Emerson Reed are all entered.
Most drivers running Parilla Junior have also signed up for Yamaha Junior. The traditional Yamaha KT100-powered division has over 25 pre-entrants and looks to continue as one of the most hotly contested Man Cup divisions in 2014.
Many Rookie drivers have moved up to the Yamaha, Komet and Cadet Sportsman divisions, including Jeremy Fairbairn, Maks Kowalski, Robert Noaker III and 2012 Rookie national champion Luke Fineis. These youngsters will look to challenge drivers with a year or more experience in the full-blown Sportsman categories, including Austin Schaff, Sam Mayer, Lance Fenderson and John Paul Southern Jr.
Speaking of the Yamaha Rookie class, the division appears it will continue its growth and strength in 2014. Over 20 youngsters have pre-entered for Daytona, which continues as a great sign for the sport with families getting their children involved at such a young age. The Rookie class, open to racers age 7 to 10 who have not won a national title, should be wide open once action gets under way at Daytona.
The four-day Daytona KartWeek Margay Sprint Championships opens Friday, December 27 with a full day set aside for parking, pre-tech and registration. Most teams will spend the morning and afternoon preparing their mounts and engines for Saturday's day of practice.
Man Cup racing will be Sunday and Monday this year, December 29-30.
Go to HERE to view the event entry form, which includes daily schedules, lodging, spec oils and other important information.
Here is a master schedule of 2013 WKA Daytona KartWeek.
Friday, December 27
8 a.m. Parking for all KartWeek events
1 p.m. – 5 p.m. Dirt practice
Saturday, December 28
8 a.m. – 5 p.m. Sprint practice
9 a.m. – 5 p.m. Road racing practice
9 a.m.  Dirt practice
12:15 p.m. Dirt qualifying and races
Sunday, December 29
8 a.m.  Sprint qualifying (heats/features to follow)
8:30 a.m.  Road race practice
10:45 a.m. Road race events begin
9 a.m.  Dirt practice
12:15 p.m.  Dirt track qualifying and races
Monday, December 30
8 a.m.  Sprint practice (heats/features to follow)
8:30 a.m.  Road race practice
11 a.m.  Road race events