Florida Winter Tour Discount Entry for Homestead Rounds Closes January 3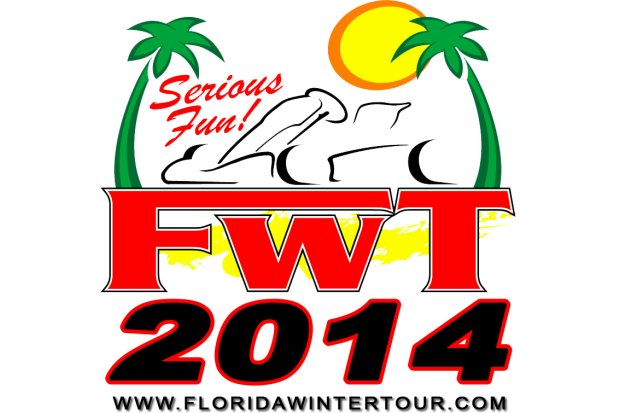 Discounted online registration for the 2014 FWT Formula Kart and Rotax Max Challenge Homestead events closes on Friday January 3.
This is the last chance to take advantage of the $100 savings for registering for all three event weekends at once.
Six-months-same-as-cash financing available. No fees. No interest. Six equal payments. You can see the details here.
Single-event online registration saves $100 compared to on-site registration.
FORMULA KART RACING EVENTS AWARDS
Formula Kart Racing weekends feature many awards that are exclusive to the "FK" weekends.
Skip Barber is providing almost $22,000 in driver support for the eligible drivers who register and score the most points in the Formula Kart Racing Championship. Three awards in all. Run two classes in the "FK" weekends and double your chances of winning these amazing car racing awards.
MG Tires is providing a seat in the Granja 500 to one lucky "FK" driver who enters all six FK races.
IAME is awarding engines and retail certificates to the three highest-finishing Leopard and X30 drivers in TaG Junior and TaG Senior. You can see the details here
Vortex is providing $250 RoK Shifter engine rentals and an expense paid entry into the 2014 RoK Cup USA finals. You can see the details here
Briggs and Stratton and Victory Kart are providing $100 entry incentives, inexpensive arrive-and-drive kart rentals and a $600 per-race cash purse in Briggs LO206 Senior. You can see the details here
FWT ROTAX MAX CHALLENGE AWARDS
BRP/Rotax and FWT will provide "tickets" to the 2014 Rotax Grand Finals for the points champions of the DD2, DD2 Masters, MAX Senior, MAX Junior and the MAX Masters classes.
Koene USA will provide "P1" pole awards at every 2014 FWT round. The driver with the most poles during the 2014 FWT will receive $250 cash.
REGISTER TODAY!