PR Engines to Continue the D Power Racing Engines Success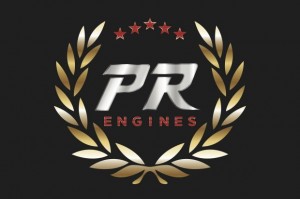 D Power Racing Engines has been one of the most successful TAG engine builders around the country over the last 5 seasons. With wins and championships that included a 1-2 in this season's SKUSA Pro Tour championship in TAG Senior, head engine builder Daniel Patino has slowly built up his business to become one of the most respected members of the industry. Earlier this year the company D Power Racing was born to oversee the operations of both D Power Racing Engines and the chassis importership and race team of ART Grand Prix America. While operated out of separate facilities and under the management of Kyle Kuntze, both businesses were able to succeed at the highest level all year. Over the year, though, there was a distinct need to move the name D Power away from the engine business and make the company structure easier to understand.
Beginning in 2014, D Power Racing Engines will become PR Engines. PR Engines (Patino Racing) will operate with the same level of customer service and support that D Power has always been known for. PR Engines aims to help people reach their own Personal Records in 2014, whether that is winning a championship, making the podium, or just beating your fastest lap at your local track.
"With the change in name, D Power Racing will be able to branch out into so many different aspects of the industry without being held back or locked into just engine building," explained owners Daniel and Neftali Patino. "We are so proud of what we have accomplished under the D Power Racing Engines banner and while it is a bit sad for us to see it go away, we are very excited to build up the PR Engines brand and move forward with a lot of exciting projects coming soon to D Power Racing."
For more information about PR Engines and taking your engine program to the highest level next season contact pr-engines@dpowerracing.com and visit www.pr-engines.com for more information.
For more information about D Power Racing, including ART Grand Prix America make sure to visit www.dpowerracing.com.
Please follow and like us: