Holiday Gift Guide for Karting
Products and services on special for Holiday season or must have for 2014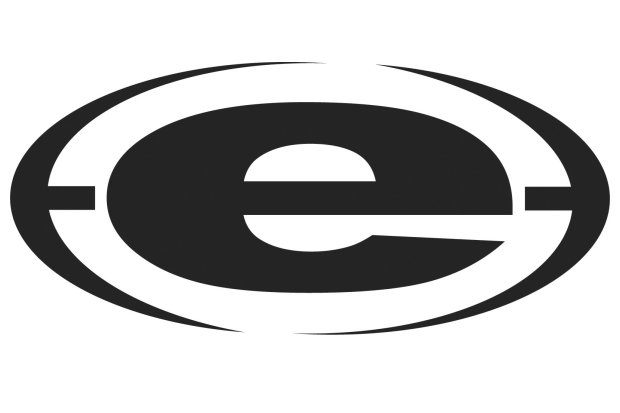 Christmas is one week away, and there is little time to find the right gift for that special kart racer. eKartingNews.com and its partners have been able to create a Holiday Gift Guide for the karting family. The following products or services are currently offered in the remaining days left in the holiday season, or a must have for 2014.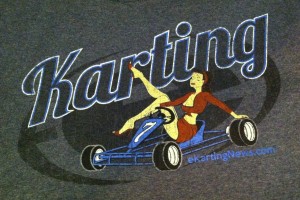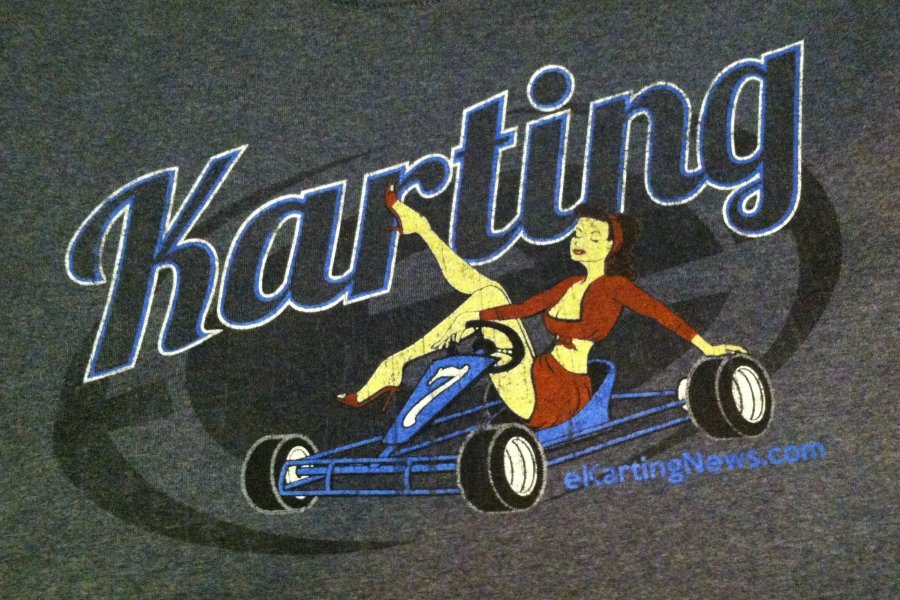 EKN Gear – New Apparel
If you're looking for the perfect gift for the karting enthusiast in your life this Christmas, then look no further as eKartingNews.com has you covered. Whether it's a family member, friend, fellow karting fanatic or you are looking to treat yourself this holiday season, EKN has brand new items added to the karting apparel that anyone in the sport would love to find under the tree. With a truly classic look and feel, the EKN "Pinup" shirt is a favorite already. The "Pinup" shirt features a taste of the past and the present of karting while looking simple yet stylish. Sport this classic T everywhere from under your driving suit during a day of logging laps to underneath a sport coat with jeans at a dressy occasion. The EKN "Fix" shirt is as cool as it gets. The "Fix" T lets everyone know where you go to get your fix of karting news and information. It's got a modern look and feel. Show your support of the leading media outlet in your favorite sport while showing support of for your favorite sport. Capping of the new line of apparel is EKN's first long sleeve shirt. The "Skyline" design is one of the original designs created with the launch of EKN apparel line. The image of karts racing through a temporary circuit with the Vegas skyline in the background draws anyone's attention and lets them know that you are serious about kart racing. Head over to eKartingNews.com/store today to get your orders in to receive your EKN Gear before the Holiday season is over.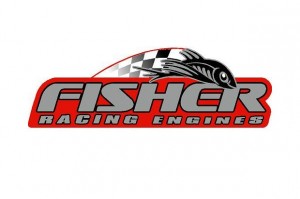 DRT Racing – Fisher Racing Engines
Much of the success drivers have under the DRT Racing operation is due to the hard work and dedication of the in-house engine program – Fisher Racing Engines. Headed by veteran karter Brian Fisher, the Fisher Racing Engines name has been seen at the front of the field in all aspects of the sport, shifterkarts, TaG engines, Yamaha and other engine makes, from sprint racing and road racing. DRT Racing and Fisher Racing Engines is now offering 10% off specials – valid until January 31 – for all engine rebuilds and new engine sales. Now is the time to prepare for the 2014 season with the best performance and reliability to help put you in the winners circle. Contact Brain via email info@drt-racing.com, phone 432-538-3838, or find DRT Racing on Facebook.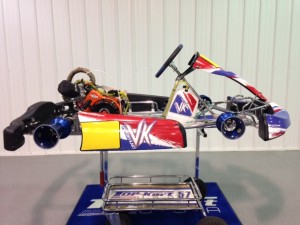 Top Kart USA – Florida Winter Tour LO206 Challenge
The newest craze in American karting is the Briggs & Stratton LO206 engine package. McLaughlin Motorsports – the parent company of Top Kart USA and the Victory Kart brand – are behind the program 100%, and will be offering $500 Arrive and Drive packages during the Florida Winter Tour LO206 Challenge. The program includes a Victory Kart chassis, Briggs & Stratton LO206 engine with an Inferno clutch, and a Mychron 4 data system, available for all three weekends of the FWT. Victory Kart is also providing a $500 per race-day purse, with $250 going to the daily winner and $250 going to the highest finisher on a Victory Kart chassis. The FWT champion will also receive a $500 cash prize, with the highest driver participating on a Victory Kart chassis at all three weekends receiving a brand new Victory Kart/LO206 package. Spots are limited so contact Blake Diester at Top Kart USA/Victory Kart via email info@topkartusa.com or phone him at 317-870-3122. For more on the many other products and services Top Kart USA provides, visit www.topkartusa.net
Italian Motors – X30 Trade In Program
IAME engines has a vast and successful history in the sport of karting, and the new X30 engine is among the latest products that is gaining popularity around the world. The X30 is currently legal in WKA, IKF, Florida Winter Tour, TAG USA and many other programs throughout the United States, as well as Canada. Italian Motors USA is one of the North American importers for the IAME brand, including the X30 engine. For the past several seasons, they have awarded trips to the IAME International Final – which competes exclusively on X30 engine models – through their karting series at the Sumas International Motorsports Academy facility in Sumas, Washington. IM USA is currently offering a trade in program, which will allow you to submit your Rotax or Leopard motor (call for other possible engine packages) toward the purchase of an IAME X30 engine. To find out more about the details of the trade in program, head to ItalianMotorsUSA.com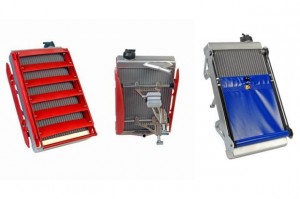 KG – Polar 2 and Special Plus Radiators
Most throughout the country are looking to keep warm over the next few months, while KG is ready to keep your engine cool on-track. The Italian manufacturer of many aftermarket products for the sport of karting has two unique radiators for a stocking stuffer to karters this Christmas. The Polar 2 – at 450mm x 252mm – is the last generation radiator from KG. Embracing the state of the art fluid dynamics for a kart radiator, the air flow coming across is highly increased from six purposely designed side wind attachments. The Special Plus model is the most versatile of all the radiators from KG. The core is similar to the Polar 2, with a shade system that slides up or down. At 450mm x 245mm, the Special Plus is used for most TaG or shifterkart classes. Head to KGKarting.com for more.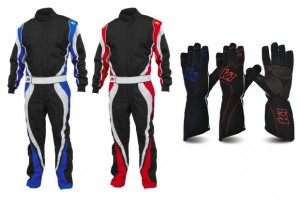 K1 RaceGear – Speed 1 Suit/RS1 Glove
To get you on track safe and looking good, K1 RaceGear has the products you need. If you are in the market for a new suit for the 2014 season, the Speed 1 suit is a tremendous option. The ultra lightweight design provides comfort yet the standard CIK/FIA Level 2 approval safety requirements needed for karting. Strategic placement of vents gives the suite optimal breathability to keep the driver cool. Stretch and lumbar panels ensure supreme comfort no matter what your size is. Available in blue or red, ranging in sixes 7XS to XXXL, the Speed 1 suit is available for $175. To complete the look, add in the RS1 Glove for $39 a pair. This state-of-the-art glove has gone through many hours of R&D with multiple champion karters to ensure the design, feel and features function as required by top drivers. The RS stands for reverse stitch, with all on the outside. An industry first for the gloves is the elimination of the seams stitching together at the finger tips, with the material wrapping over for ultimate comfort. Visit K1RaceGear.com to find out about the Speed 1 suite and RS1 glove, along with many other products K1 has to offer.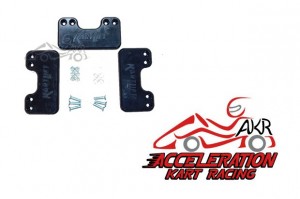 Acceleration Kart Racing – Chassis Skidplate Kit
The place to fill your karter's stocking under the tree for Christmas morning is Acceleration Kart Racing. One of the many products they have on the online store is the Chassis Skidplate Kit. Add these high density polyethylene skid plates to your kart and give your chassis protection from the many hazards on the track. These plates will prolong your chassis life and reduce or prevent flat spotting of the waist rails and keep your frame looking and working like new. This kit will not affect kart handling like other models and includes relief to fit new single tab OTK karts. This kit is a universal fit on most karts, including cadets and kid karts, with drilling of mounting holes in floor pan may be required. Kit includes three machined skid plates and necessary mounting fasteners. AKR's regular price $55.00 will see it go down to a Holiday Special $39.99. To order your kit today, head over to ShopAKR.com.
PSL Karting – 2014 Factory Team Suit
If you want to feel like a true CRG driver, you have to look the part. PSL Karting, the #1 world distributor for CRG products in three of the last four years, is proud to offer the official 2014 PSL/CRG factory team suit exclusively designed for PSL and manufactured by ORG – the official supplier of drivers equipment for Team PSL. The all-new suit is a slim fit with increased maneuverability and also lighter weight. Arm and led vents help to cool the driver, with additional protection on the shoulder and lower back. The PSL/CRG suit is available in black for $449.95CAN, but can be custom ordered only in white for $649CAN plus shipping and handling. Visit PSLKarting.com to secure your PSL/CRG suit.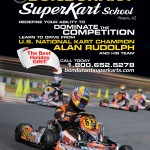 Bondurant SuperKart School – Gift Certificates
The 'off-season' is a perfect time to improve your karting equipment along with your karting skill set. The Bondurant SuperKart School is the perfect venue for a new driver looking to educate themselves or a season regular needing to find that extra tenth of a second. Located in Chandler, Arizona, the Bondurant SuperKart School provides a great vacation get-away opportunity for you and your family. Bondurant has everything from a Shifter Kart Experience ($249) all the way up to a 3-Day Kart Racing Clinic ($2599) with veteran and multi-time national champion Alan Rudolph, and many in between. Gift certificates are available for any level karting enthusiast, just visit Bondurant.com.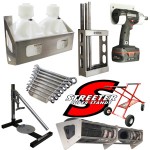 HRP/Streeter Super Stands – 10% Off Stand and Accessories
From now until 5pm Christmas Eve, racers have the chance to take 10% off at HRP/Streeter Super Stands. The Hartford, Wisconsin company offers a large variety of items for virtually every form of motorsports. Racer needing to get organized, all in-stock pit and trailer accessories – including bead breakers, tire racks, fuel jug racks, air gauge holders, cordless drill and impact holders, engine racks, and more – are 10% off until December 24. EKN has the exclusive link to the 2014 Catalog, where you can look up the products that you want to add to your shopping cart. The Streeter Super Stands 'Big Foot' stands are also available at 10% off. Just use the discount code: EKNSANTA when you check out at the NEW website – HRPRacing.com/Karting or phone in your orders at 262-457-5018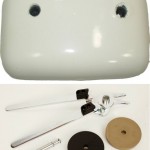 Franklin Motorsports – Driveline Weights / Tire Pryor
Franklin Motorsports has been an industry leader in providing products and services for karters of all forms. Their two highlighted products for Holiday customers are good for all karters – Driveline Weights and the Tire Pryor. Available in 2, 4, 6, and 8 pound sizes, the Driveline Weights from Franklin Motorsports make it quick and easy to add the right amount of ballast. Rubber coated in white, the weights meet the color specifications for most karting series. The coating also helps to preserve the lead for a longer lasting re-usable piece. All weights are supplied with a hardware kit for mounting – including the bolt, washer, conical washer and two nuts for double nut specifications. The Tire Pryor is a great tool for mounting and dismounting 5″ race tires. Supplied with two caps, the Tire Pryor works with cast and spun wheels.  A complete kit includes a carrying box with instructions, worth its weight in gold for the pains and strains it will save you. Check it out on the Franklin Motorsports Christmas flyer or head directly to FranklinKart.com for all the products they offer.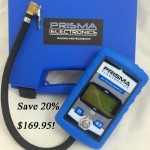 KartSport North America – HIPREMA3
The new KartSport North America online shop continues to grow, and the Prisma Electronics HIPREMA 3 is one of the hottest products. HIPREMA, High Precision manometer, is a digital manometer that ensures a perfect tire pressure measurement, intended for motorsports. The HIPREMA3 does not require calibration, as when you switch it on, the internal microprocessor automatically performs the procedure. It is a unique instrument that is able to save and compare the values of the tire pressure for each wheel. Now, racers can purchase this first-class product at 20% off, at the price of $169.95. Visit the KartSport North America Store or call 855-KartSport for more.
Please follow and like us: