Morning Coffee: Friday – December 13
The so-called 'Off-Season'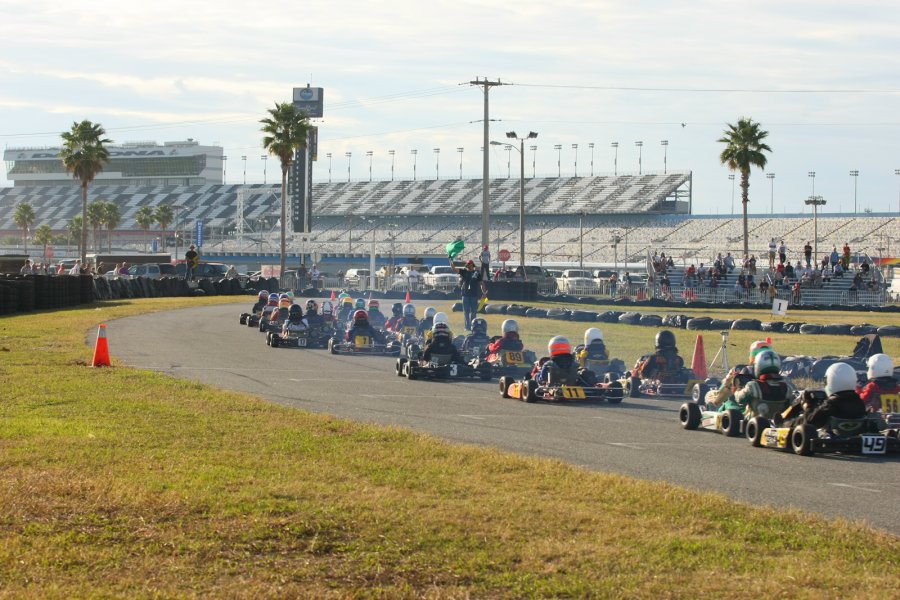 Daytona KartWeek is just around the corner, with the rest of the 2014 season (Photo: SeanBuur.com)
In most professional sports, like baseball, football, basketball and major league motor racing, you'll hear the term 'off-season'.  For the most part, this extended period of non-competition provides an opportunity to take a little breather, to reset expectations, improve a program with key acquisitions and eventually begin preparation and practice for the new year.  In club level karting, this is most certainly the case, as a true 'off-season' remains.  The schedules for many club series are dictated by nature and the arrival and departure of winter.
The southern states often mirror their northern cousins by not scheduling any official events from November to February, for example, to provide their own mandated gap between series.  Whether it's a natural or man-made break in the action, it's a positive occurrence for everyone in the sport, giving them a chance to 'come up for air'.  Awards banquets are held, maybe an indoor swap meet is organized, then the spring meeting arrives and it's time to go racing again.  Competitors strip down, clean and rebuild their karts, or begin prepping brand new rides in their next quest for a championship.  The feeling of burnout from the past season is gone, replaced by an excitement and renewed energy for the new schedule.  The arrival of spring brings new life to the sport, just as it does in nature.
That said, this is not the case when it comes to national-level competition.  For the people who make their living supporting the major summer programs like the SKUSA Pro Tour and regional ProKart Challenge series, the WKA Manufacturers Cup and the U.S. Pro Kart Challenge, or any of the other travelling regional programs and major one-off events for that matter, there is very little rest.  The so-called 'off-season' – which brings with it the prospect of prolonged sleep and relaxation – is about a month long….maybe.  There are just 33 days between the SKUSA SuperNationals at the end of November and move-in day for Daytona KartWeek in late December, and then it all starts all over again with three race weekends each month from January to April thanks to the Florida Winter Tour, the Challenge of the America and the Lone Star Grand Prix.  And we didn't throw in post-SuperNats travel, unpacking and cleaning….or all the prep that is needed to be ready for KartWeek or the Florida Winter Tour, which starts soon after.  That month of couch time just shrunk to around two weeks, if you're lucky.
At this level in the karting world, race weekends are not 'getaways' like they are, so importantly, for club racers.  For the karting professionals, this is their life, their job, and for the lucky, their passion.  It's a hardcore motorsports living, featuring thousands of road miles, 20+ different hotels a year, ridiculously early mornings and even later nights, either at the track or at the bar.  Hey, we need to relax somewhere, right?
This edition of my Morning Coffee column goes out to these karting warriors.  Because while many of you are enjoying the 'off-season', looking forward to the holidays and New Year's Eve, and maybe some skiing or a beach vacation in the new year, there is a core group of industry powerhouses who are already back in the shop, putting together new karts, freshening engines, and mounting tires in preparation for when it all starts again, less than a month from when it 'supposedly' finished.
An 'off-season'?  Ya, right.
Please follow and like us: