Grand Products Opens New Location and New Address with Same Great Products
New contact information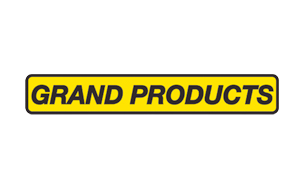 Grand Products Inc., importer of the Top Kart and Comer product lines and major  distributor for Bridgestone tires, is set to move locations and increase warehouse space in the coming weeks. Located in Pennsylvania but moving from the town of Bensalem to Warminster, Grand Products will have new contact information effective December 20, 2013.
"We are excited about the move and ready to get started," expressed Grand Products owner Mike Tetreault. "We would like to remind all of our vendors and customers to update their contact information moving forward."
While contact phone numbers and e-mail addresses will remain the same, a new mailing and shipping address will be associated with the move.
Grand Products NEW contact information:
Grand Products Inc.
366 Nina Way
Warminster, PA 18974
Ph: 215-244-1940
Fax: 215-244-0163
Grand Products will be closed for the holiday season and the big move beginning December 23, 2013 and remain closed until January 6, 2014. Please contact Grand Products for any orders before December 23rd to ensure on time delivery. Bridgestone tire orders needed for Daytona will need to be into the Grand Products offices before December 18, 2013.
For more information on Grand Products, please contact Mike Tetreault at 215.244.1940 or via e-mail to gpinc99@aol.com.
For information on press releases or other media services offered by Race Tech Development, please contact Mike Maurini via e-mail at Info@RaceTechDevelopment.com or 317.270.8723. Race Tech Development can also be found on Twitter at @RaceTechDvlp as well as Facebook at their Race Tech Development Fan Page.
Please follow and like us: