Lone Star Grand Prix Stock Honda Light Class Sells Out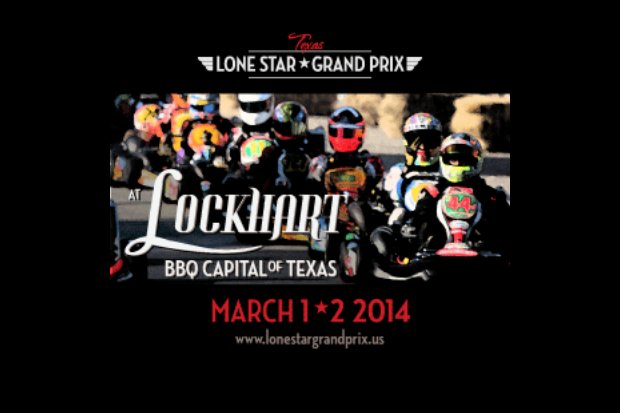 The Stock Honda Light Class for the 2014 Texas Lone Star Grand Prix is sold out at 40 entries with a waiting list started and a last chance qualifier slated for the last 5 positions on the grid in the Sunday Main.  Racers are encouraged to submit their entries promptly in order to placed on the waiting list.  The waiting list will be limited to the first 20 drivers who enter.
Racers are now entered in the third annual Texas Lone Star Grand Prix in Lockhart, Texas from Australia, Canada, Mexico, Colombia, Bermuda, and more than 10 states to compete in the third annual event just 19 miles from Austin.
The Stock Honda Heavy, TaG Senior, TaG Masters are also expected to either sell out at 40 entries or come very close to that number.  The affordable "Chonda" (Clone) class as well as the Yamaha and KZ/Mod/ICC classes will also be large.
Stock Honda Junior Restricted and TaG Junior are both growing and the TaG Cadet class is expected to have in the range of 15-20 entries.
The prize package for the race is approaching $20,000 and is expected to grow to approximately $30,000 by race day.  One of the premium prizes being awarded to one of the adult class winners is the WR Motorsports/MG Tires entry on the team for the 2014 Granja 500.  Additionally, Formula Mazda, Honda Performance Development, One Race Gear, Jeff Long's The Image One, Ribtect, Power Plus, VP Racing Fuels and many others are providing prizes for podium finishers.
For more information, head over to www.lonestargrandprix.us