VIR Confirmed to Bring 2014 WKA National Road Race Schedule to Seven Events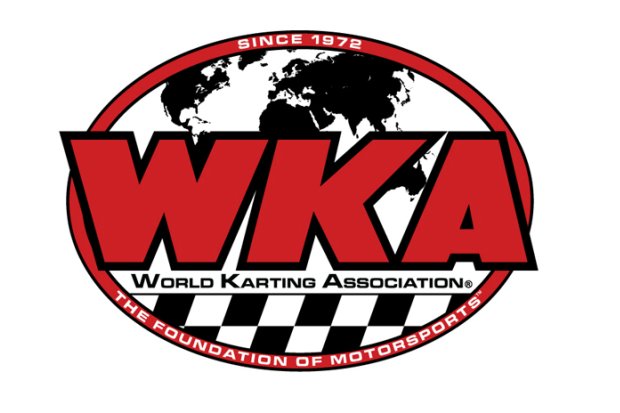 WKA and Woodbridge Kart Club officials have confirmed the July 25-27 date for the 2014 VIR Road Race Nationals at VIRginia International Raceway to bring next year's WKA VEGA / TS Racing National Road Racing Series schedule to seven events spanning the East Coast and Midwest.
National classes will count each competitor's best five out of seven races or 10 of 14, depending on whether the class is a final one, final two format or a standalone division which runs once per weekend.
The season will kick off this December 27-30 at Daytona International Speedway in Daytona Beach, Fla., where the high-flying enduro road race karts will once again hit the DIS high banks in a display of high-speed racing and bravery.
Pre-registration is still open for Daytona. Go to http://worldkarting.com/downloads/eb-2014/daytona_rr.pdf  to download the Daytona Championships entry form.
Round two will see the series travel back to CarolinaMotorsportsPark in Kershaw, S.C., for the Johnny Jacumin Memorial and the second and final Manufacturers Cup / Road Racing doubleheader of the season. Kershaw is April 4-6.
The series travels to the Midwest for rounds three and four. Grattan Raceway in Belding, Mich., will host the Road Racing Series May 16-18 with the 2014 WKA Road Race Grand Nationals June 13-15 at the Mid-Ohio Sports Car Course. The Dart Kart Speedway Club promotes both events.
VIR will mark round five July 25-27.
The series travels to a new venue for round six, an August 22-24 date at the North CarolinaCenter for Automotive Research (NCCAR). The two-mile NCCAR course is located near Roanoke Rapids, N.C., just off Interstate 95 south of the Virginia line. For more info on this new road racing venue, visit http://NCCAR.us .
The seventh and final race of the 2014 season has national road racing back at SummitPointMotorsportsPark in Summit Point, W.Va. The Summit national is a month later this year – October 11-12 – and it is a two-day event (no Friday practice). Woodbridge Kart Club hosts both VIR and Summit Point.
To view the 2014 Road Racing Series web page, go to http://www.worldkarting.com/index.php/series/vega-tire-tsracing-road-racing-series .
RACECEIVER ONE-WAY RADIOS MANDATORY FOR DAYTONA DIRT JUNIOR CLASSES
The World Karting Association Board of Directors recently voted to approve Raceceiver one-way radio usage for Junior classes at this December 27-29 WKA / Tri-State Dirt World Championships at Daytona International Speedway.
The Raceceiver one-way radios will be mandatory for all Junior divisions, comprising Junior 1, Junior 2 and Junior 3.
Raceceiver radios will not be mandatory for FCKL junior champ classes.
Raceceiver representatives will be on hand at Daytona and will be set up in close proximity to the grid. Competitors may rent a Raceceiver for the weekend, including ear buds, which the competitor may keep at weekend's end, for only $20.
For competitors interested in purchasing a Raceceiver radio for future use, a special WKA Daytona price will be offered. Normal retail is approximately $120, however, the WKA Daytona special price will be less.
Junior competitors will not be allowed on the track without a working Raceceiver radio. Officials are confident this rule will shorten race time and allow the event to be completely in a timely fashion.
Dirt series throughout the Southeast already have implemented mandatory usage of Raceceiver radios with good results.
Please follow and like us: