MSA British Junior Kart Championship Reveals Vortex Pooled Engine Choice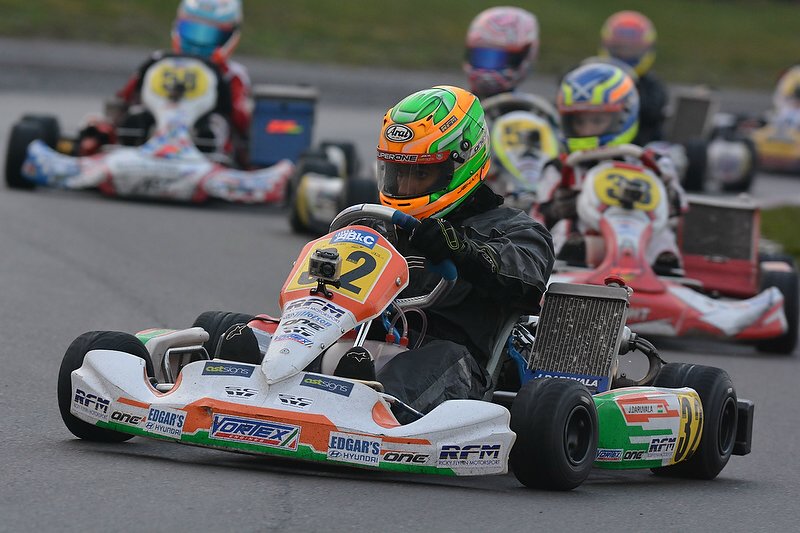 (Photo: Chris Walker - kartpix.net)
For the 2014 MSA British Junior Kart Championship competitors will draw for two Vortex KF Junior engines to use at each round of the Super One Series.  The engines will be supplied by their UK agents, Strawberry Racing and they will all be checked for uniformity.  This initiative will dramatically lower the costs of competing in the most prestigious series for Junior drivers in the UK, with the British crown the ultimate accolade.  Drivers like Anthony Davidson and Paul Di Resta have this title on their CVs before becoming Formula 1 drivers.
Super One welcomes new partners for the class in McLaren Mercedes Formula 1 team and John Surtees with associated prizes of McLaren Technology Centre VIP visits, sessions with their F1 engineers and fitness  coaches.  This will be associated with on-going advice on the driver's career and progression.  These join with Bridgestone and their supplier Zip Kart and new series title sponsor SSM Stevenage Sheet Metal.
It's estimated that the cost per round for KF Junior is £1800 per weekend, this is including dry and wet tyres, test tyres and fuel and unlike the other classes this includes the cost of two engine hires.  Compare that to other international KF Junior events and the difference is dramatic.
Strawberry Racing's Managing Director Paul Spencer said: "We are very excited to be part of this new initiative and are very sure it is a step in the right direction to cut the cost of competing in the Junior British Championship.  Engines will be prepared to a very high standard but importantly the specification will remain stable all through the year." The MSA has given their full backing to the pooled engine project as well as the major teams.  The class enjoys support from Ricky Flynn Motorsport, ZipKart, SWRD (Wright karts), Millennium Motorsport, Mick Barrett Racing, S8 Racing, AIM Motorsport and Forza amongst others.  Could you too follow in the footsteps of the like of Jehan Daruvala and Jake Dennis?
A breakdown of the costs of competing can be found on the registration form at
http://superoneseries.com/wp-content/uploads//2013/11/Registration_form2014.pdf
But remember the easiest and cheapest way to register is on line at the Super One website.
Please follow and like us: