Arai Helmets/Butler Built Agree to Multi-Year Partnership with WKA
Partnership includes $500 To Win for Parilla Junior in Manufacturers Cup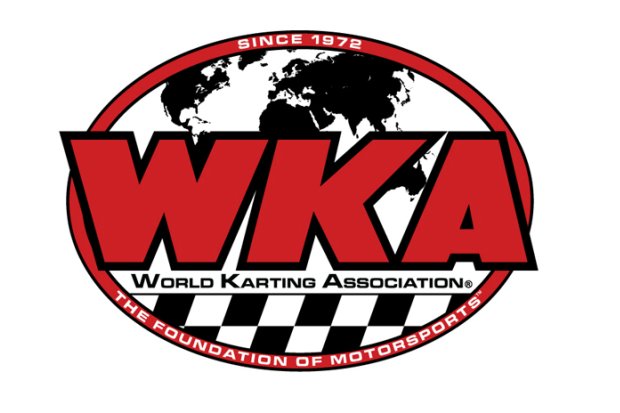 The World Karting Association, Arai Helmets and Butler Built Professional Seat Systems have agreed to a multi-year partnership that will make Arai the preferred helmet of the World Karting Association and its national series.
The new WKA, Arai, Butler Built agreement includes several facets that will reach to and benefit WKA racers and members for many years to come.
Arai is one of the leading helmet manufacturers in the world. Popular for years in motorcycle racing, in recent years Arai has entered its fine products into the auto racing arena and made strides to become a popular choice of helmet for stock car, open-wheel, sports car and kart racers throughout the world.
Butler Built, located in Concord, N.C., since 1981, is an Arai distributor and a leading racecar seat manufacturer. Now entering its 34th year of business, Butler Built began making seats for NASCAR Sprint Cup racecars in 1981, and since has evolved to lead the industry in seat design and manufacturing for stock cars, sprint cars, midgets, modifieds, sports cars and other racecars.
With its Arai distributorship, Butler Built is broadening its horizons and committing to multi-year support of the karting industry with its new partnership with WKA.
Arai Helmets / Butler Built Parilla Junior
In 2014, Arai and Butler Built will reach to WKA's strongest national program, the Mazda / Bridgestone Manufacturers Cup Series, to offer a $2,500 purse to the new Parilla Junior division.
The $2,500 will be spread among the five Man Cup national events – Daytona, CarolinaMotorsportsPark, Pittsburgh International Race Complex, MichianaRacewayPark and New CastleMotorsportsPark. A $500 check, made possible by Arai and Butler Built, will be awarded to each national weekend's Parilla Junior best overall finisher between day one and day two's main events.
The best average finisher will be determined by WKA's "motocross points system," with 0 points going to the final winner, two (2) points to second place, three (3) points going to third and so on. The driver will the lowest points total will win the Arai / Butler Built $500 bonus. Tiebreaker will be determined by the driver to finish best in Sunday's final (Monday at Daytona).
Arai certificates to Daytona Dirt trophy class winners
With the biggest karting event of the year just around the corner – this December 27-30 WKA Daytona KartWeek at Daytona International Speedway – Arai and Butler Built are not going to waste any time reaching out to WKA racers.
Butler Built has posted twenty $50 certificates toward the purchase of a new Arai Helmet for this month's big WKA Speedway Dirt World Championships at the Daytona Flat Track. The $50 certificates will be awarded to feature winners in the 20 WKA trophy classes at Daytona Dirt. Only one certificate per driver. If a driver wins a second trophy class main event, the second-place finisher will receive the $50 certificate.
Classes eligible for the $50 certificates to the feature winners are Junior 1 Lite, Junior 1 Box Stock Lite, Junior 1 Box Stock Heavy, Junior 2 Lite, Junior 2 Box Stock Lite, Junior 2 Box Stock Heavy, Junior 3 Lite, Junior 3 Heavy, Junior 3 Box Stock Lite, Animal Medium, Animal Heavy, Animal Super Heavy, Animal Senior Stock, Box Stock Medium, Box Stock Heavy, Box Stock Super Heavy, Box Stock Senior, Gas Animal, Champ Lite and Yamaha.
Manufacturers Cup / Gold Cup year-end awards
This new partnership will also focus on enhancing WKA's year-end awards programs in its national series. Arai and Butler Built will award one certificate toward the purchase of a new Arai Helmet to a driver in each WKA Manufacturers Cup and Gold Cup series class (12 Man Cup classes; 11 Gold Cup). Determination of each class's Arai / Butler Built certificate winner will be determined and announced at a later date.
One Arai Helmet to a WKA racer
Arai and Butler Built have also posted a new helmet to one lucky 2014 WKA racer. The helmet will be awarded to a racer in a To Be Determined. Look for a future WKA press release detailing this facet of the partnership.
WKA, Arai and Butler Built are very enthused on this new partnership and multi-year support and commitment to WKA racers. More news is forthcoming on this new program.
PARILLA JUNIOR RULES CLARIFICATION
The following is clarification of a misprint in the 2014 Technical Manual, which has been mailed to WKA Master Members and should arrive at your residence this week or next, regarding the new Manufacturers Cup Parilla Junior division.
Discard item (2) under OTHER in 214.20 Parilla Junior Manufacturers Cup class specifications.
DELETE:
(2) RACE OFFICIALS WILL MONITOR LAP TIMES AND MAY MAKE FIVE POUND WEIGHT ADJUSTMENTS AT THE TRACK BETWEEN THE TWO ENGINE PACKAGES TO ACHIEVE PARITY.
OTHER item (3).
REPLACE
(3) SAME FRONT TIRES MUST BE USED BOTH DAYS. NEW 7.10C SERIES TIRES CAN BE USED BOTH DAYS.
With…
(3) NEW TIRES EACH DAY ALLOWED BUT NOT MANDATORY.
These rules have been updated in the Super Tech Update. Go to http://worldkarting.com/downloads/techupdates.pdf  to download the latest Super Tech Update.
Please follow and like us: