KartSport North America Boasts Star-Studded Team GoPro Driver Line-Up for SuperNationals XVII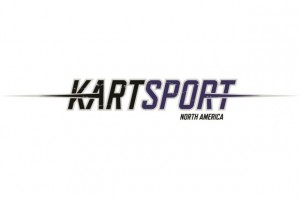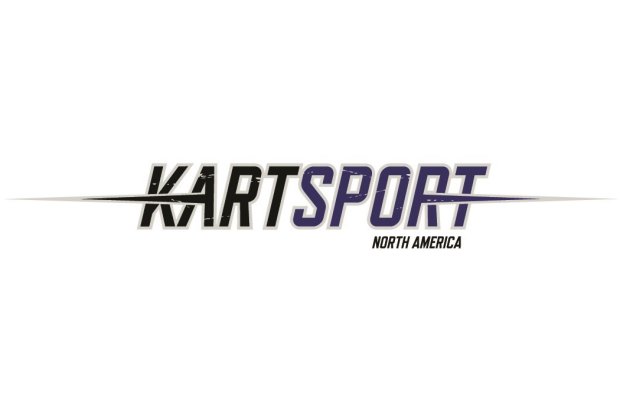 KartSport North America will field a talented team of drivers for what is said to be the "biggest kart race in the world," the Superkarts! USA SuperNationals XVII in Las Vegas, Nev., on November 20-24. With close to 600 entries, this year's event will be the largest in the event's 17-year history. This year, KartSport NA will field 23 drivers with sponsorship from GoPro, the World's Most Versatile Camera and American Medical Response, the nation's leading medical transportation company.
KartSport NA is proud to announce their driver line-up for this year's running of the SuperNationals. Their star-studded line-up includes GoPro Team Drivers, NASCAR Sprint Cup Series drivers Jamie McMurray and AJ Allmendinger and IZOD IndyCar driver, Will Power. Both Power (Arrow) and McMurray (FA) will compete in the TaG Masters division and Allmendinger (FA) will run in the TaG Senior division.
"I am very much looking forward to it," said Power. "It is going to be super competitive and a lot of good guys running out there.  I'm glad I have some of the best drivers on my side as teammates. I have no doubt I will have good equipment by running with KartSport. They always do a great job. It's also pretty cool to be a GoPro Team Driver. I've been meaning to get my GoPro mounted on my mountain bike. They are such cool cameras, hopefully I can learn from the footage they capture this weekend as well."
The KartSport North America Team Roster –
TaG Masters: Will Power, Jamie McMurray, Kip Foster, Scott Falcone
TaG Senior: AJ Allmendinger, Dave Serra, Roger Ralston, Jr., Nick Rowe, Derek Dignan, Austin Self, James Allen, Adam Levi, Brendan Nelson, Ben Stewart, Jacob Knueven
TaG Junior: Davey Manthei, Jr., Gresham Wagner, Luis Leeds
Rotax Junior: Bryce Fullwood
TaG Cadet: Neil Verhagen, Alex Verhagen
S2: Jack Bradley, Ben Shermerhorn
The team of KartSport NA drivers began their SuperNationals race week yesterday for several practice sessions followed by qualifying and Heat races on Friday and main events will be run on SUPERSunday, Nov. 24.
The Race –
Event: Superkarts! USA SuperNationals XVII
Team: KartSport North America, Team GoPro
Track: Temporary circuit built on the grounds of the Rio All-Suite Hotel and Casino
Location: Las Vegas, Nev.
For a full event schedule for SuperKarts! USA SuperNationals XVII, CLICK HERE.
The Broadcast –  
Live coverage from eKartingNews.com begins Friday through SUPERSunday, CLICK HERE.
Social Media –
Be sure to follow KartSport North America on Facebook, Twitter and Instagram for GoPro coverage and results for all 23 drivers. Simply use #SuperNats17 or #GoPro to search for coverage.
About GoPro –
GoPro® makes the world's best selling and most versatile cameras, enabling people to capture immersive and engaging footage of themselves during their favorite activities. GoPro's HERO® line of wearable and gear mountable cameras are used collectively by more consumers, professional athletes and video production professionals than any other camera in the world. Based in San Mateo, California, GoPro's products are available in more than 30,000 stores in over 100 countries worldwide and direct via GoPro.com. GOPRO®, HERO®, are trademarks or registered trademarks of Woodman Labs, Inc. in the United States and other countries. All other company, product names are trademarks or registered trademarks of their rightful owners. For more information, visit www.gopro.com.
About AMR –
Founded in 1992, AMR has become the nation's leading medical transportation company. Today, AMR is a leader in the emergency medical services sector which is known for implementing and providing the industry's best practices. AMR's national headquarters is located in Greenwood Village, Colo. They provide services to more than 2,100 communities across the nation. From Miami to Seattle and hundreds of communities in between, AMR is ready to care for people and communities in need. For more information on AMR, please visit www.amr.net.
About KartSport North America –
KartSport is the exclusive North American Importer for Arrow Karts, a U.S. distributor of FA Racing Karts, as well as OTK and Kartech products. KartSport NA is also the US Specialty Distributor for SKF Bearings, CZ Chain, ORG Racewear, Prisma Electronics, Oryx Wheels and several other major karting products. KartSport Team Arrow Racing is the Arrow factor- supported race team here in the United States and campaigns the WKA Manufacturer's Cup, Gatorz Challenge of the Americas, Florida Winter Tour, Rotax Grand Nationals and SKUSA SuperNationals karting events.