WKA Daytona Manufacturers Cup, Road Race Early-Bird Pre-Entry Ends November 24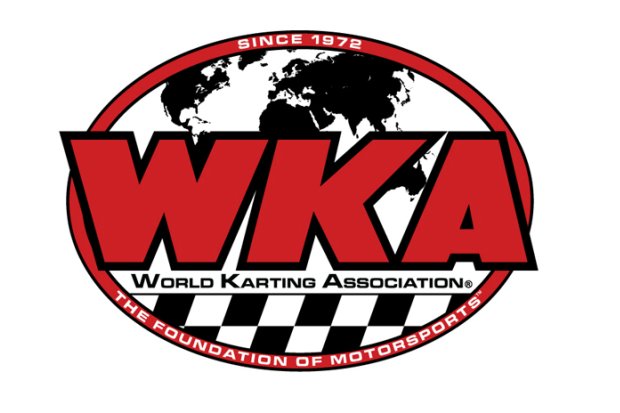 If you're a sprint or road racer heading to Daytona Beach, Fla., this December 27-30 for WKA's Daytona KartWeek and you have not yet pre-entered, now is a great time to do it.
Pre-entry prices for the Margay Sprint Championships and Road Race Championships will increase next week. The early-level pricing will be in effect through this Sunday, November 24. Beginning Monday, the second-level pricing will take effect through the end of pre-registration December 13.
For the Sprint Championships, prices will raise $10 a class and $5 for Saturday practice. For Road Race, prices will raise $15 per class and $15 for Saturday practice.
Go to HERE  to download the Margay Sprint Championships entry form.
Go to HERE  to download the Road Race Championships entry form.
Mail completed pre-entry forms to WKA at 6051 Victory Lane; Concord, NC28027. Fax to 704-455-1609 or scan to Keith Shampine at keith@worldkarting.com.
WKA will honor the early-level pricing for entry forms received via U.S. Mail on Monday, Nov. 25.
Direct questions to the WKA Office at 704-455-1606.
SUPER TECH UPDATE POSTED WITH 2014 CLASS UPDATES
MAN CUP PARILLA JUNIOR RULES INCLUDED
A Super Tech Update document has been posted to WorldKarting.com, which includes all rule updates from January 2013 to October 1.
The updates included in this Super Tech Update will be published in the 2014 WKA Technical Manual. The new manual is mailing to WKA master members this week. Once shipment is received at the WKA Office, 2014 manuals will be shipped to non-members who have pre-purchased the book.
Go to HERE  to view and print the Super Tech Update.
Included in the Super Tech Update are important rule items for the 2014 RLV Gold Cup, VEGA Road Racing and Mazda / Bridgestone Manufacturers Cup Series class structure. Of course, the Road Race and Man Cup series open in just a little over one month with the Road Race Championships and Margay Sprint Championships at Daytona International Speedway.
The class that has junior sprint racers abuzz is the new Parilla Junior division for drivers age 12 to 15. Based off pre-entries already received, Parilla Junior – open to IAME Leopard and X30 power plants – appears it will be a premier division at this December 27-30 Margay Sprint Championships at Daytona.
Parilla Junior class rules are published in this Super Tech Update.
Also published are rule updates for the new Kid Kart and SeniorPistonPort division, which replaces Komet Pro and Yamaha Senior and includes both the Yamaha KT100 and KPV as legal engines.
Road Racing class structure updates include the Clone and Yamaha Sprint categories.
The 4-cycle sprint Gold Cup's new 2014 class structure is included, as well.
Direct questions to the WKA Office at 704-455-1606.