Pro Gas Animal Class Added To National Road Racing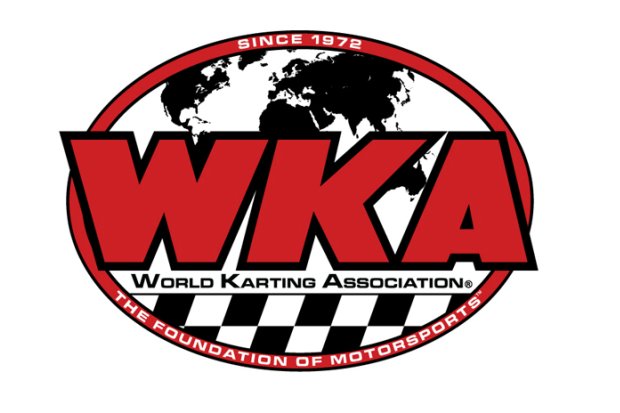 WKA and two fine partners, Michigan Kart Supply and MGM Chassis Co., have joined forces to bring the growingly popular Pro Gas Animal engine to the National Road Racing Series in 2014.
The Pro Gas Animal will debut at next month's WKA Road Race Championships at Daytona International Speedway and will run as a national class at all 2014 Road Race nationals.
Pro Gas Animal Final 1 and Final 2 will run Saturday and Sunday at Road Racing nationals (Sunday and Monday at Daytona) for a single class championship. Minimum weight will be 385 pounds, both days.
In addition to the new Pro Gas Animal classes, the gas Animal engine application will now also be legal in Animal Sprint 335/360/385/410 at a 15-pound weight break.
In an attempt to give 4-cycle road racers a wide array of options to run at a WKA national event, the new Pro Gas Animal class has been added to the Stock Honda, TaG Heavy race group. Each of the three 30-minute sprint race groups now includes at least one 4-cycle division: traditional alcohol Animal Sprint 335/360/385/410, Pro Gas Animal and Clone 360/385.
The Pro Gas Animal class was new to WKA and karting in 2013 with the division's implementation into the RLV Gold Cup Series. The class grew throughout the 2013 Gold Cup season and boasted a strong 25-kart field in the Gold Cup season closer in October at CarolinaMotorsportsPark.
Go to HERE to view WKA Pro Gas Animal engine rules.
Pre-registration for Daytona KartWeek is now open. Go to HERE to download the updated Road Race Championships entry form.
Lake Lloyd RV pricing is now available. Price is $150 (with hookups) to camp at Daytona KartWeek.
WKA ATTENDING PARTS PEDDLER SHOW THIS WEEKEND IN SYRACUSE
The World Karting Association will once again have an exhibit at the National Parts Peddler Trade Show this weekend at the New York State Fairgrounds in Syracuse, N.Y.
The motorsports extravaganza kicks off this Friday, November 22 and runs through Sunday afternoon.
As always, the Fairgrounds' Center of Progress Building will be loaded with the latest and best racing equipment on the market. The Parts Peddler Trade Show represents all forms of motorsports – everything from dirt and asphalt modifieds, sprint cars, supermodifieds, go-karts, micro-sprints, dragsters, show cars. Racecars, engines, suspension, wheels, bodywork, seats, safety equipment, apparel and much more will be on display and for sale at the show.
For more information on this weekend's trade show, visit PartsPeddler.us.
Show hours are Friday noon to 8pm; Saturday 10am to 8pm and Sunday 10am to 3pm.
The New York State Fairgrounds is located at 581 State Fair Blvd, Syracuse, NY13209.