Series News: Bronson Butcher, Mark Nahrstedt Crowned Rental League Champions
Powered by Sunonco Race Fuels Champions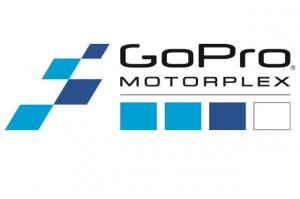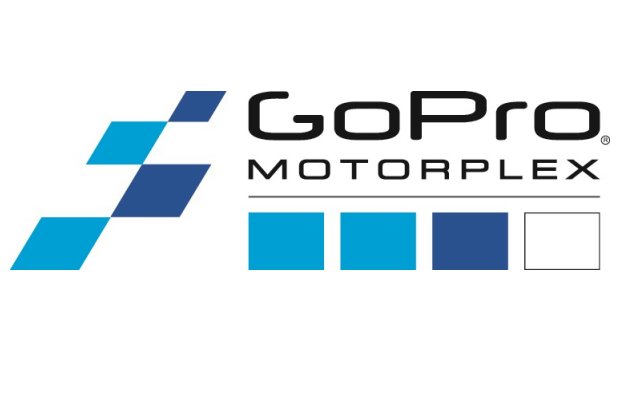 Bronson Butcher and Mark Nahrstedt were crowned GoPro Motorplex Rental League Powered by Sunoco Race Fuels Champions during the series finale tonight. Butcher solidified his championship in the Light division with the Round Five victory overall. Nahrstedt finished second to Brett Peters in Round Five, but was still able to take home the Heavy division championship.
Over $1,000 in championship prizes were awarded to the champions and top-three finishers in the Light and Heavy divisions during a special ceremony following the Round Five racing action. Championship prizes included GoPro® HERO3 Black Edition cameras, $100 Sunoco Gas Station Gift Cards, GoPro Motorplex Gift Cards, apparel and many more!
Rental League Powered by Sunoco Race Fuels Round Five – Light Division
Bronson Butcher had the perfect night he needed in order to win the Light division championship. He won Round Five, edging out Ryan Truex for the championship title by just a mere 30 points.
It was close racing on this final night of the series throughout the three heats, with several exciting, last-lap battles. In Heat One, Butcher took the win following a dicey last-turn run for the win between the top-four drivers. Ford Martin was able to hold on to finish second, followed by the early race leader, Devin Jones.
Heat Two was a different story, as Truex and Butcher battled hard for the top spot. However, it was Truex who was able to pull away to take the win, with a .698-second margin of victory following a close race. Butcher placed second, followed by Daniel Conway with his first podium in the series.
Heat Three proved to be the championship-deciding race. Truex led early in the race, but was shuffled back in the pack by halfway. Conway had an impressive pass down the front stretch at the start-finish line to take the lead. However, as the white flag came out, it was completely unpredictable which of the top-four drivers would take the win. After an intense battle coming to the checkered flag on the final turn, several penalties were issued, giving Ryan Shumate the win, followed by Butcher and Conway.
Butcher secured the points win overall with 550 points. Truex finished in second with 480 points and Shumate rounded out the top-three with 470 points. Butcher earned himself a $25 Sunoco Gas Station gift card for his Fast Lap of 62.089 seconds.
Butcher won the championship with 2040 points, followed by Ryan Truex with 2010 and Tyler Truex in third with 1485 points.
Heavy Division – 
Mark Nahrstedt was able to secure the Heavy division championship, even with three, runner-up finishes tonight. It clearly Brett Peters' night, taking home two heat wins and the Round Five points win overall for the night.
In Heat One, Peters shot off to a huge, early lead. Nahrstedt was starting to track down Peters' lead and had closed the gap to the less than a kart length, but ran out of time to make a move before the checkered flag flew. Nahrstedt finished second, followed by Dylan Zobkiw.
Heat Two was a similar story as the same top-three drivers battled for position. However, this time Nahrstedt made his way around Peters early. Zobkiw took the lead in the hairpin briefly, but Peters and Nahrstedt weren't cutting him any slack. On the final turn, Peters advanced from third to first to take the win, followed by Nahrstedt and Zobkiw.
Zobkiw, Nahrstedt and Peters were at it again in Heat Three, battling for the top-spot harder than ever. However, Heat Three was Zobkiw's for the taking. Zobkiw took home the win, followed by Nahrstedt and Peters.
Peters won Round Five with 555 points. Nahrstedt finished in second with 525 points and Zobkiw rounded out the top-three with 510 points. Nahrstedt was also able to set the Fast Time and earn himself a $25 Sunoco Gas Station gift card with his 62.585-second lap.
Nahrstedt won the championship with 1910 points, followed by Sam Watson with 1840 points and Joey Padgett in third with 1730 points.
For a complete list of Round Five results and the final championship standings from the Rental League Powered by Sunoco Race Fuels, CLICK HERE.
To view the full album of GoPro pictures from the Rental League Powered by Sunoco Race Fuels, CLICK HERE.
The entire GoPro Motorplex staff and management would like to extend a huge thank you to series title sponsor, Sunoco Race Fuels for their help in creating a successful series. We would also like to thank each and every one of the drivers who chose to compete in the Rental League Powered by Sunoco Race Fuels series for nearly five-straight weeks of SOLD OUT fields and offer a sincere congratulations to the points champions!
Next Up at GoPro Motorplex –
Please continue to monitor the GoPro Motorplex Event Calendar on our website for the latest race event information. We hope to announce our 2014 schedule of events within the month. Also, watch for our Black Friday and holiday season SPECIALS to help you shop for that karter on your list!
About Sunoco Race Fuels:
With its unsurpassed innovations and years of experience, it's easy to understand why more and more engine builders, racers, tracks and sanctioning bodies choose Sunoco over all other racing gasoline combined.
Winning on today's racing circuit requires more than an exceptional driver and a well-built car. It takes high-performance racing fuels that are willing to go the distance – fuels like those produced by Sunoco.
As the largest manufacturer of racing gasolines in the world, Sunoco has a 40-year track record of winning performances. With an expanded product line, Sunoco of­fers drivers more choices than ever before. For the performance your engine is designed to deliver, con­sistently choose Sunoco Race Fuels.www.racegas.com