Industry News: Octane Sports Development to Mentor Drivers in New Orleans and Las Vegas
Biggest events of 2013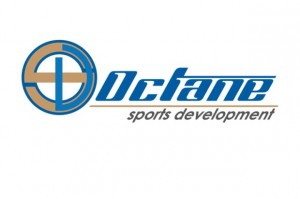 Formed by British karting champion Nick Mitchell, Octane Sports  Development (OSD) is set to hit the ground running during a pair of international events in the coming weeks. Traveling to the NOLA Karting facility in New Orleans, Louisiana next week for the Rotax Max Challenge Grand Finals, it will be a quick turn around and off to Las Vegas for the annual Superkarts! USA (SKUSA) SuperNationals.
"I am looking forward to continuing my work and development with Devlin and Lachlan DeFrancesco as well as welcoming newcomer Javier Gonzalez," expressed OSD's Nick Mitchell. "The next two weeks have the two biggest events of the North American karting season and I am happy to work with and support these very talented drivers."
Representing Team Canada in New Orleans, Devlin DeFrancesco will compete in the Rotax Junior category and be an instant threat for victory. DeFrancesco, who dominated the Canadian Karting Championships, was awarded a Grand Finals ticket after a nineteen-position penalty was reversed to give him a second place finish and accompanying ticket to the world event.
Following the weeklong event in New Orleans, Octane Sports Development will travel across the country to Las Vegas for the SKUSA SuperNationals. Coaching and managing a trio of competitors, OSD will look to help these drivers claim SuperNats glory in the biggest event in North American karting.
Devlin DeFrancesco will be back in action and pull double duty in Sin City competing in both TaG Junior and the Rotax Junior ranks. Younger brother Lachlan DeFrancesco, who recently returned to the seat after a one year hiatus, will see action in the talent laded TaG Cadet division as he will debut the new BENIK chassis on the national level in North America. Octane Sports Development newcomer and two-time Mexican national champion Javier Gonzalez will join Devlin DeFrancesco in the pair of junior classes as he will also compete in TaG and Rotax Junior. With DeFrancesco and Gonzalez competing aboard Tony Kart chassis', Gonzalez will see action with the new BENIK team as he looks to bring the new squad to the forefront on the temporary circuit on the grounds of the RIO All-Suites Hotel and Casino.
Mitchell continued, "All three drivers will be a threat in their respective divisions and we can't wait to get started. The new BENIK chassis has performed well and we will try and bring the chassis brand their first North American karting victory."
For more information on Octane Sports Development, please contact Nick Mitchell via e-mail toInfo@OctaneSportsDevelopment.com or by phone at 561.348.4406. Octane Sports Development can also be found on Facebook at www.facebook.com/octanesportsdevelopment and Twitter at @OctaneSportsDev.