2014 WKA Manufacturers Cup Series to Pay 1,000 to Win, Sets Season Schedule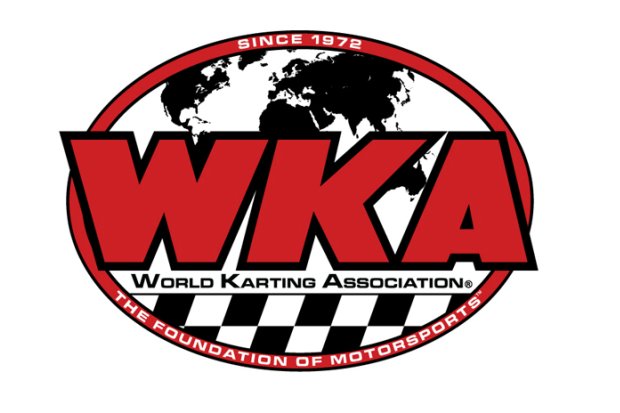 HYTORC of Texas and WKA have teamed to post a $1,000-To-Win purse for the overall weekend winner of Parilla Senior at all 2014 WKA Mazda / Bridgestone Manufacturers Cup events, beginning with round one of the national 2-cycle sprint series, this December 27-30 Margay Sprint Championships at Daytona International Speedway.
HYTORC of Texas, a producer of torque tools and wrenches and industrial bolting equipment, sponsored the Komet Pro division in 2013 and the Houston-based company has re-upped its backing of the Manufacturers Cup program for 2014 in one of the series' most popular and competitive classes, Parilla Senior.
In 2014 Parilla Senior, open to X30 and Leopard engines, will pay $1,000 to the overall winner. The best finisher in Sunday's final will determine a tiebreaker.
Traditional motocross-style points will be used to determine the weekend standings. Winner will receive zero (0) points, second place gets two (2) points, third place three (3) points and so on. Lowest points total wins.
Example: Driver A wins Saturday and finishes fourth Sunday, equaling four (4) points. Driver B finishes second Saturday and second Sunday, equaling four (4) points. Driver B will be determined the winner based on his better finish in Sunday's final.
The 2014 WKA Mazda / Bridgestone Manufacturers Cup Series schedule of events is now complete.
WKA and New CastleMotorsportsPark have reached an agreement to close the five-race Manufacturers Cup Series at the prestigious east-central Indiana facility the first weekend of October. The event will take place October 3-5.
The 2014 October Man Cup national will mark the series' return to New Castle for a traditional WKA fall date after running the New Castle national in May this past season. Next year will mark the eighth consecutive season the Man Cup Series has run a national at New Castle.
The five-race 2014 Man Cup Series is as follows:
December 27-30, 2013: Daytona International Speedway
April 4-6: Carolina Motorsports Park
June 27-29: Pittsburgh International Race Complex
August 8-10: JET Karting of Michiana
October 3-5: New CastleMotorsportsPark
Pre-registration is now open for this December's Margay Sprint Championships. Early-bird pricing is still in effect.
Go to HERE  to download the event entry form.
Mail completed entry forms to WKA at 6051 Victory Lane; Concord, NC28027; scan to keith@worldkarting.com or fax to 704-455-1609.