Industry News: Multiple Karting Champion Legree Motorsports Announces Anniversary Engine Program
Florida-based squad offering rebuild and dyno tune for only $500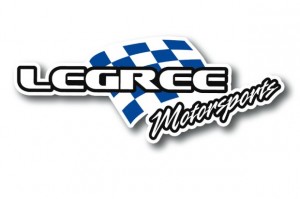 Highly-regarded karting engine builder Legree Motorsports is excited to announce a special engine rebuild and dyno tuning program as part of its 12th American Anniversary celebration.
To honor 12 years of championship-winning success in North America and say thanks to its supporters, Legree Motorsports is offering its renowned Dynamometer Services at an incredible price. Using its certified Dynamometer in a climate controlled room, the Florida-based operation will perform a complete engine rebuild, dyno tune, and make any adjustments needed following the worldwide specifications for the engine. The cost is only $500 US per engine, plus parts and taxes, with the offer open until December 15.
For over a decade, the RotaxAuthorizedServiceCenter has helped racers achieve success in North America. An industry leader, Legree Motorsports has been part of seven Rotax National Championship titles, seven Florida Winter Tour titles, and a Pan-American Championship title.
With Ricardo Legree, who has over 27 years experience and 43 karting titles, leading the way, Legree Motorsports prides itself on developing and preparing engines with unmatched knowledge, technology, and dedication.
Those interested in booking an appointment for the 12th American Anniversary celebration offer can call (561) 573-2260 or email info@legreemotorsports
In addition to engine services, Legree Motorsports provides trackside services, including coaching and arrive-and-drive programs.
Learn more about Legree Motorsports via the company website LegreeMotorsports.com and keep up to date via Facebook @ Legree Motorsports Inc.