McLaughlin Motorsports and Victory Kart Set to Promote LO206 Program
Industry members combine to offer entry-level program at 2014 Florida Winter Tour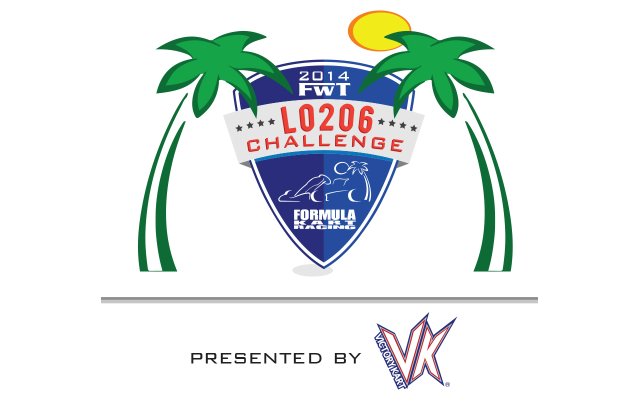 Promoting the sport to the masses and helping bring new competitors into karting, a group of industry leaders have joined forces to support a cost friendly program. With the Briggs & Stratton LO206 program gaining popularity North of the border in Canada, it is now set to take on a whole new element in the United States with support from McLaughlin Motorsports, Top Kart USA and Victory Karts.
With a poor economy and the rising costs of karting, the sport has decreased in size over the past several seasons.  With the 2014 Florida Winter Tour (FWT) just around the corner a group of concerned industry leaders got together to do something about this problem.
Dave Klaus from Briggs & Stratton Racing, Mike McKnight from Aim Sports, Brent Barron from Inferno Racing Clutches, Jim Frantz from Faster Motors with engine assembly, Bill Wright owner of the Florida Winter Tour (FWT) and Blake Deister from Top Kart USA/Victory Kart/McLaughlin Motorsports have teamed up to promote a cost effective way to enter or stay involved in the sport. This year's Formula Kart weekends of the FWT will include three Briggs & Stratton LO206 classes. These classes are seeing growth at the club level due to the affordability and reliability of the engine and components and the extreme parity from engine to engine. Not to mention, the on track action helps drivers learn the fundamentals of driving and the wheel-to-wheel competition is second to none.
Bill McLaughlin Jr CEO of McLaughlin Motorsports/Top Kart USA/Victory kart stated, "We need to grow the sport even more than ever at the club level. Entries are down, we are seeing more and more new karters leaving the sport after a short time and the frustration level of the rest of us is on the rise. It was for those reasons that we started to manufacture an extremely affordable, easy to tune, made in America chassis in Victory Kart. This chassis will be the centerpiece of our development efforts. We'll showcase this package at the 2014 Florida Winter Tour and it will also be viewable at the 2013 SKUSA Super Nationals in Las Vegas".
McLaughlin Motorsports will have available ten Victory Kart chassis with the Senior LO206 engine, Inferno Clutches manufactured by The Hilliard Corporation, and Mychron 4 data systems for affordable arrive-and-drive opportunities at all 2014 Florida Winter Tour Formula Kart Racing events.
Victory Kart will also anti up a $500.00 per race-day purse, with $250.00 going to the daily winner and $250.00 going to the highest finisher on a Victory Chassis.
In addition to the per event cash prizes, the points champion of the Senior L0206 class at the Florida Winter Tour will receive an additional $500 cash along with the big Palm trophy. The highest finisher that participated on a Victory Kart chassis at all 3 event weekends will receive a brand new Victory Kart/LO206 package.
Briggs and Stratton Racing has agreed to subsidize the entry fee with $100.00 for the first 10 drivers to register for the January FWT Formula Kart Racing event weekend and will also provide a $100.00 "Hard Charger" award at each final for all six race-days.
Bill Wright will provide a $100 discount to any LO206 Senior driver who registers for all three Formula Kart Racing weekends prior to December 31, 2013. Keep in mind that registration for the FWT opens Monday, November 4.
Bill Wright goes on to say, "I like the LO206 program because it has many of the attributes that make the Rotax program attractive, but at a very low entry cost. It has a sealed motor, very restrictive factory written regulations and factory provided tech tools. Components are plentiful and relatively inexpensive. And most importantly Briggs & Stratton is directly involved in supporting the class."
For more information on the arrive-and-drive opportunities please visit www.topkartusa.net or email us directly at sales@topkartusa.net.
For more information about the 2014 FWT Formula Kart Racing events check the official web site at www.floridawintertour.com
Looking forward to the 2014 racing season, Top Kart USA is planning to attend the annual Formula Kart Productions Florida Winter Tour. With a transport truck and a full arrive and drive program, Top Kart USA is welcoming drivers who wish to compete with the premier karting team. To reserve your spot today, contact Top Kart USA via e-mail to Sales@TopKartUSA.net.
For more information on McLaughlin Motorsports, Top Kart USA and opportunities to join their World Karting Association Manufacturers Cup and other programs, please contact their offices at 317.870.3122.
With a website now complete, further information on Top Kart USA, McLaughlin Motorsports and Motorama Kart Parts can be obtained by contacting their offices at 317.870.3122 or visiting them online at www.TopKartUSA.net. The top Kart USA online store is now live and ready for orders. Visit Shop.TopKartUSA.net to place your orders today.