Driver News: Kyle Kalish and EMCO Chemical Distributors Team Up for SuperNats 17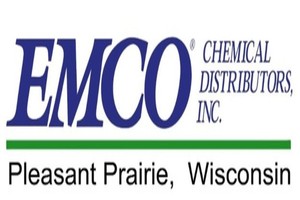 After a great rookie Senior season that saw him capture a WKA Grand National and the USPKS Leopard Pro Championship, Kyle Kalish has set his sights on the SKUSA Super Nationals in Las Vegas.  "It's something I have always wanted to do and now because of EMCO Chemical Distributors I will get my chance" expressed Kyle.   EMCO has agreed to sponsor Kyle on his quest to race the worlds best at the 17th annual SKUSA Super Nationals. Company CEO Edward Polen stated "We feel our company has tremendous opportunities in the motorsports industry. Kyle has shown he not only is a great racer but also a great student with his recent admittance to the National Honor Society".   Kyle will pilot the Franklin Motorsports Merlin number 273 in the Tag Senior class.
Founded in 1971 by Edward Polen, EMCO Chemical Distributors is currently the nation's 10th largest chemical distributor.  Headquartered in Pleasant Prairie, Wisconsin; EMCO has 5 locations with production facilities in Pleasant Prairie, Wisconsin; North Chicago, Illinois; and Columbia, Illinois.  EMCO also has warehousing in Minneapolis, Minnesota; and Mishawaka, Indiana.  EMCO services the greater Midwest with over 4000 chemical raw materials for a variety of uses, including the manufacturing of paint & coatings, graphic arts chemicals, and personal care products.  Utilizing their customer's formulas, EMCO also blends and packages a variety of "turnkey" items into smaller packages.  This is done for a range of products, especially those used in automotive refinish, car care, and the fuel additive markets.
To learn more about EMCO Chemical please visit www.emcochem.com or contact them directly at 262-427-0400. For more information about Kyle Kalish including sponsorship opportunities please visit www.kylekalish.com or e-mail at kyle@kylekalish.com.