$2,500 Purse for Unlimited All-Stars at WKA Daytona Dirt World Championships
Daytona to serve as UAS Eastern States National Points kick-off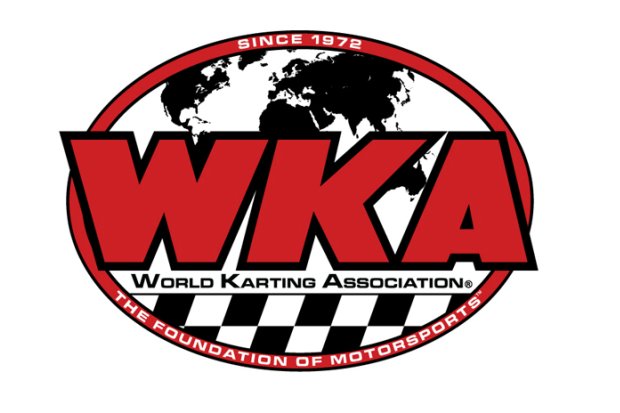 The Unlimited All-Stars and World Karting Association have agreed to terms to make this December 27-29 WKA Daytona Dirt World Championships at the Daytona International Speedway Flat Track the UAS Eastern States National Points kick-off event with a big $2,500 purse for the mighty 2-cycle machines at the famed dirt oval.
The Unlimited All-Stars program, sponsored by WC Equipment & Sales of Blairsville, Pa., will run Sunday, December 29 at the DIS Flat Track.
For 2-cycle racers, the prelude to the UAS event will be the Yamaha division, which will run Saturday, Dec. 28. This will mark the second consecutive season the WKA Dirt World Championships will offer a Yamaha and UAS class.
Both 2-cycle classes will be open tire. Yamaha engine rules will be same as 2012 at Daytona: Stock Yamaha KT100 at 360#. Stock Appearing Yamaha at 390#.
In addition to the $2,500 WC Equipment & Sales purse, Seay Hi-Performance of Chesnee, S.C., has posted a $100 Pole Award bonus for Sunday's UAS class.
Look for further announcements on the 2-cycle events at the Daytona Dirt World Championships in the coming days and weeks.
The Daytona Dirt World Championships entry form will be released before the end of the week.
To reserve Daytona parking, contact WKA's Keith Shampine at 704-455-1606 or email keith@worldkarting.com. Price is $50 per 12×40′ space.
WKA RACE OFFICIAL, TRACK, SERIES ONLINE TRAINING SEMINARS EACH PUSHED BACK ONE WEEK
On October 8, WKA announced special online training seminars for race officials, master tracks and master series.
WKA has had a number of inquires regarding these seminars, both of which appear they'll be well attended.
In an effort to give interested parties additional weeks to register, WKA has moved each seminar back one week.
The Race Official Training seminar will be take place Monday, November 4 at 7:30 PM EDT.
The Club, Track and Race Series Management seminar will now take place Monday, November 11 at 7:30 PM EDT.
To register for either or both of these seminars can call Marie Borsuk at WKA Headquarters, 704-455-1606 x11. Participants must be WKA members in good standing and register in advance to attend.
Below is the original press release that went out October 8.
10.08.2013 – WKA Announces Online Training for Race Officials, Master Tracks and Race Series
WKA is entering an exciting new era as it begins to offer live, online training for its Race Officials and representatives of WKA Master Tracks, Race Series and Clubs. These online seminars will make it possible for Race Officials and representatives from WKA Master Tracks and Racing Series to receive valuable training without the time and financial commitment needed to attend formal classroom events. The seminars will be presented using GoToMeeting.com, a popular online training application used by many major corporations.
Initially there will be two distinct seminars.
Race Official Training
The first of two online offerings will be Race Official Training, a seminar that has already been delivered in a classroom format several times over the past three years. This seminar is designed for national, divisional and local race and event officials. As we have with the classroom seminars, the online seminars will be presented in an interactive format allowing for questions and interaction with other participants. All of WKA's national race officials have successfully completed this seminar as have some of our divisional series and master track officials.
Included are job descriptions for virtually every position on the race event team including:
Race director
Flagman
Corner worker
Grid steward
Chief scorer
Technical inspector
Gate Keeper
Registrar
Scale operator
This seminar will be offered on Monday, November 4 at 7:30 PM EDT. It generally runs for about 90 minutes. At the end of the seminar, those participants wishing to apply for SFI/WKA Race Official Certification will be provided with an open book exam that they can compete and return to SFI. Those participants who pass the exam will become SFI/WKA Certified Race Officials.
Club, Track and Race Series Management
Where the Race Official Training described above focuses on individuals directly involved in the conduct of race events, this seminar, Club, Track and Race Series Management, is designed for the people who lead, manage and administer the organizations behind the race events. Its objective is to help provide a solid organizational foundation with strong sustainable leadership, good business management and sound financial controls. It can provide a roadmap for creating a new club, track or series or a checklist to review an existing organization.
The information presented is based in part on WKA's own experience in bringing the Association to its present healthy financial position. The seminar will be taught in an interactive format which will provide opportunities for participants to ask questions and share their own experiences in running a successful organization.
Topics include:
Organization Structure – mission, vision and values
Annual Checklist
Personnel – organization and event
Members
Event Operation
Contracts & Settlement
Schedule
Registration
Scoring
Points
Performance Tracking
Financial Tracking & Reporting
Track Benefit and Insurance
This seminar will be offered online using GoToMeeting.com on Monday, November 11 from 7:30 PM to 9:00 PM.
The cost per person for either seminar is $125. Individuals who attend both seminars can do so for a combined cost of $185. SFI/WKA Certification is available for participants in Race Official Training. Those participants successfully completing the exam will receive a clothing patch and an ID card, and their names will be included on the list of SFI/WKA Certified Race Officials. The certification is good for two years.
To register for either or both of these seminars can call Marie Borsuk at WKA Headquarters, 704-455-1606 x11. Participants must be WKA members in good standing and register in advance to attend.
To participate in the online seminar they must be able to sign on the GoToMeeting.com system through a high speed internet connection. They can use their computer speakers and microphone, or they can use a telephone connection for the audio portion of the seminar. If they have never used this service before, they will have to go to the GoToMeeting.com website and download the required software prior to the seminar. Complete instructions will be sent to participants when they register for the seminars.