WKA Daytona Road Race Championships Entry Form Posted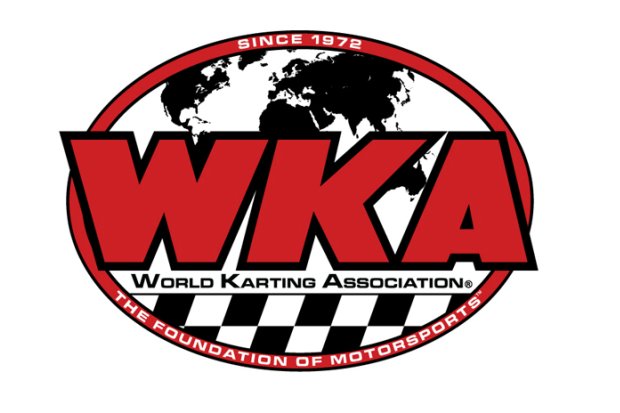 The official entry blank for the 2013 WKA Road Race Championships December 27-30 at Daytona International Speedway has been posted on WorldKarting.com.
Go to HERE  to download the Daytona Road Race Championships entry blank.
Daytona Road Race pre-registration will open Monday, October 28. Pre-entries will not be returned if mailed in next week. Pre-registration will remain open until December 13. The early-tier entry prices are good through November 24. Second tier pricing will run from November 25 to December 13.
Friday, December 27 will serve as "load-in" day at the World Center of Racing. Pit pass sales will be open from 7 a.m. to 7 p.m. with sponsor parking opening at 8 a.m.
A full day of practice will run Saturday, December 28 with racing Sunday and Monday, Dec. 29-30. Thirteen class groups will run between two days – seven groups Sunday and six race groups to close KartWeek on Monday.
Open-air and closed-door garages are again available for rent at Daytona. Garage rental price is $125.00 for sponsors, $175.00 for non-sponsors.
Speaking of sponsorship, the Daytona-only class sponsorship program is offered once again this year. Daytona-only class sponsorship is $250.00; sponsors receive two complimentary wrist bands, $50 off the garage rental (or preferred parking if not renting a garage), name listed on entry forms, schedules and awards, and of course helping World Karting keep Daytona KartWeek a healthy, premier event for the sport.
If interested in sponsorships, contact WKA's Keith Shampine at 704-455-1606 / keith@worldkarting.com.
Lake Lloyd RV parking price is not yet determined. The entry form will be updated once the price is set.
There are only minor class structure changes to report for 2014.
100cc Controlled Spec and Yamaha Sprint (360#) will now run both days for a single class championship.
The Clone classes now comprise two races each day. Clone 360 and Clone 385 will run both days each for a single class championship. Clone 335 and Clone 410 are no longer offered.
Animal Limited Modified 360 will now run day one and the Modified 385 will run day two.
Stock Honda has been removed from the Unlimited race group. Stock Honda now runs with TaG Heavy both days while Unlimited will run with CIK 125 Shifter and WKA 125 Shifter.
Look for more announcements on the Daytona KartWeek Road Race Championships in the coming weeks.
Entries can be submitted three ways: mail to WKA at 6051 Victory Lane; Concord, NC28027; scan to keith@worldkarting.com or fax to 704-455-1609.
ROAD RACING 2013 POINTS POSTED OFFICIAL
National point standings for the 2013 VEGA / TS Racing Road Racing Series driven by Mazda have been posted official today on WorldKarting.com.
Go to HERE  to view the Road Racing points page.
Competitors now have 30 days to question or dispute the posted standings. As of November 16, the standings will be final.
WKA congratulates all 2013 Road Racing national champions. Banquet information will be posted in the coming weeks.
Michael Tracy – 100cc Controlled and Formula 100
Randy Fulks – 100cc Controlled Spec 1
Adam Myers – 100cc Controlled Spec 2
Mallory Davis – 100cc Pipe Medium and Heavy
Dan Stowell – 100cc Yamaha Medium and Heavy
Kelly Lawrence – Formula 125 and Unlimited
Scott Goodman – B Stock
Zack Clark – Yamaha Sportsman Lite and Medium, Yamaha Sportsman Sprint
Scott Clark – Yamaha Sportsman Heavy
JT Coupal – Junior Sprint Lite and Heavy
Chris Kuley – Animal Junior Sprint Lite and Heavy
Zachary Linsell – Animal Sprint 335
Sam Sheckells – Animal Sprint 360
Jonathan Tedder – Animal Sprint 385 and Animal Limited Modified 385
Rob Garland – Animal Sprint 410
Paul Smith – Clone 360
Joseph Cuslidge – Clone 385
Charles Wilbur – Animal Limited Modified 360
Steven Rougeou – CIK 125 Shifter
Carson Miller – Stock Honda 1 and 2
Walter Troup – Stock Leopard
Keith Buffo – TaG and TaG Heavy
Derek Somers – WKA Sprint
Jimmy Duguay – Yamaha Sprint Lite and Heavy