Event News: Race to Erase Cancer Event Scheduled for Englishtown Raceway Park on October 26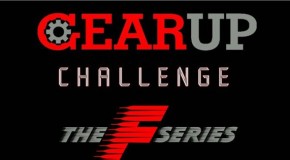 Join us for a fun day of racing for a great cause! The event will be held at Englishtown Raceway Park on Oct. 26 and all proceeds will benefit St. Jude Childrens Research Hospital.
Since the nature of the event we will utilize a different class program to our usual Gearup Challenge structure . We are going to include most major RacewayPark,  NJMP and OVRP classes. With the use of medium compound (MG FZ/ Bridgestone B) tires for SR classes and hard compound (MG Red/ Bridgestone C) for JR classes. All brands of tires will be legal as long as they fall into the prescribed compound category.
Race entry $35  Pit Pass $15 Spectator $10
Gates open 8AM
Practice 9AM to 12
Racing starts at 12:45
Listed of classes: Please check listed sites for specific weights
Kid Kart   OVRP
Rotax Mini   Mojo Tires only   OVRP/NJMP
Formula S   F-Series
Yamaha JR  Raceway Park
Formula J  F-Series
Prd Jr  Raceway Park
Yamaha SR  Raceway Park
Prd SR   Raceway Park
Tag  Raceway Park
Formula 125  F-Series
Formula 355  F-Series
Rotax SR /Masters  OVRP / NJMP Mojo Tires only
Shifter / NESKS Rules/ Open tire
Full Tilt RENTAL Kart class ( Please contact Keith Raffa for details ….1-215-565-6733)
Some classes may be combined to keep the racing exciting and fun.
Fuel rules will be in place. One set of tires as they will be marked after qualifying.
For a any specific questions regarding the event or regulations call us at 732-850-1893
We are extremely thankful to Raceway Park for starting the donations with $500. The team at Raceway Park has also come forward with awards trophies for all classes. If anyone is interested in donating or helping offset operating cost  with volunteer help please contact us at info@f1series.com
We would like to thank one of our long time sponsors ALL SEASON Mechanical for coming forward with a fabulous breakfast event for the Oct 26th race.