Morning Coffee: Thursday – October 17
Karting's Mass Marketing Machine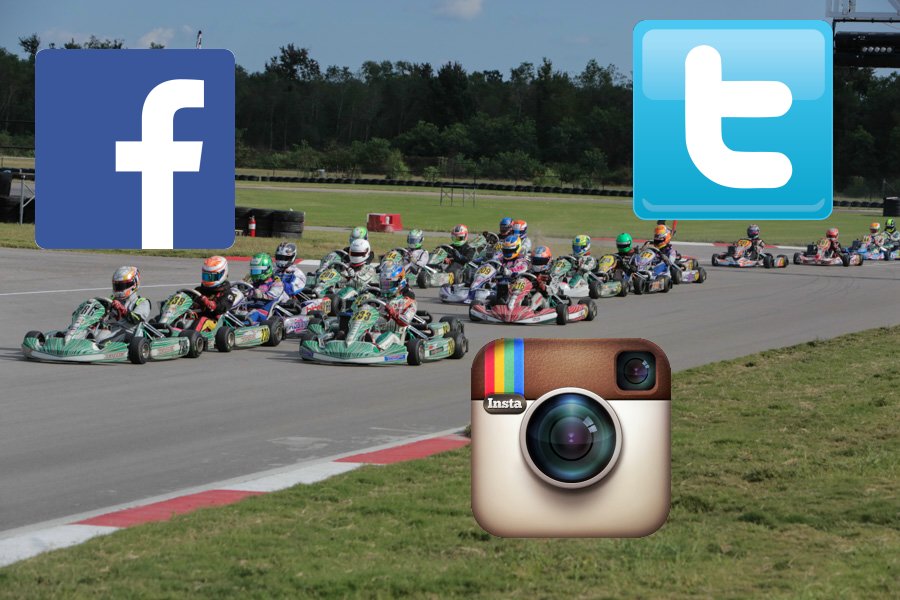 Social media is key to the growth of karting
I'm pleased to say that the first edition of my 'Morning Coffee' went over pretty well.  Great feedback, which is nice.  I want to thank everyone who 'liked' and 'shared' the blog announcement on Facebook and those who 'retweeted' it on Twitter.  This is the kind of reaction and support we were hoping for.  We also had a few people comment in the EKN Global Member Discussion section below, which was fantastic.  Big thanks to Bill Wright, Brad Johnson and James Boswell for posting their thoughts and opinions.  This is a key component of EKN v2.1, as we're really looking to facilitate an increase in topical and timely discussion focused on the happenings in the sport.  We've got so much going on in karting these days; so many awesome events and big announcements…we need to talk them up and spread the world.  The EKN Global Member Discussion window that follows each and every editorial post on the site is a perfect place to foster this type of community interaction.
And it is from this concept that I draw attention to one of the most potent tools in promoting our sport to the public.  Every karting enthusiast who now embraces the power of social media can play a role in the marketing of karting.  It's all about pushing karting content out through vehicles like Facebook and Twitter, putting information on the sport in front of our own unique personal social communities.  That's level one in building awareness – educate the people you know, the people you're connected with online. Yes, you're likely already taking the steps to promote yourself and your racing program through your Facebook updates and Tweets, talking about the sport, and that awesome.  Keep it up.
So what's the next step?  I challenge you to start pushing out more content, more stories, more news and more reports.  EKN has always enjoyed thoughtful and intriguing dialogue, and its editorial and discussion is perfect for sharing with your friends and family.  See a cool new editorial feature or report on EKN?  Put it out to your 'Friends' and 'Followers'.  It only takes a click of the mouse button, on the specialized 'Share' line-up that we have placed at the bottom of each article.  Facebook, Twitter, Google+, Tumblr, Pinterest or Email…the direct 'Share' links are all there for you.   One click and you're spreading the word on the sport to your community.  And if even one of your recipients does the same, sends the link onto their inner circle, you've broken new ground.   You can do this with an article, a press release, a column or even a cool or informative forum thread (just cut and paste the URL and pass it on).
It doesn't take much to be part of karting's mass marketing machine….only the click of your mouse.